Jessica Pegula stormed past doubles partner Coco Gauff to reach the showpiece of the WTA Finals in Cancun – before rain suspended the second semi-final between Aryna Sabalenka and Iga Swiatek.
There will now be a Monday finish in Mexico with world No 1 Sabalenka and world No 2 Swiatek to resume their clash on Sunday – Swiatek was 2-1 up in the first set before play was halted.
Pegula was in supreme form earlier in the day as she beat Gauff 6-2 6-1 in exactly an hour to record her fourth straight victory at the 2023 Finals, a year after losing all three of her matches and being eliminated in the group stage.
The world No 5 has not yet lost a set over the course of round-robin victories over Sabalenka, Elena Rybakina and Maria Sakkari and now her triumph over US Open champion Gauff in the last four.
Pegula converted six of the 10 break points she engineered, with Gauff hampered by 22 unforced errors as two American players faced each other in the semi-finals of this event for the first time since Serena Williams beat Jennifer Capriati in 2002.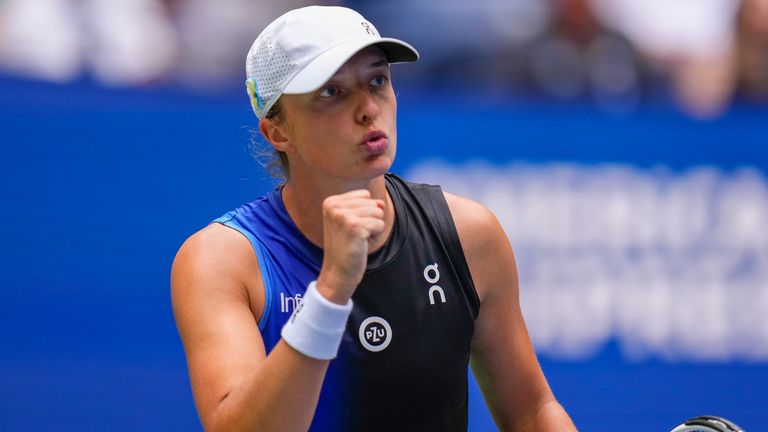 Pegula will now have a day's rest ahead of "her biggest final ever" but feels she will be considered the "underdog" when she faces Sabalenka or Swiatek on Monday.
"It's probably my biggest final ever, it's going to give me a lot of confidence going into next year," added the 29-year-old.
"I don't think I consider myself the favourite, considering the two girls (Sabalenka and Swiatek) are ranked ahead of me.
"I'll probably be considered the underdog, even though I'm playing great tennis."