The Big Picture
Tina Fey and Aaron Sorkin went head-to-head with their respective shows, 30 Rock and Studio 60 on the Sunset Strip, which had very similar premises.
Despite expectations, 30 Rock emerged victorious and ran for multiple seasons, while Studio 60 was canceled after just one season.
The behind-the-scenes rivalry between the two shows was just as interesting as the shows themselves, and both Tina Fey and Aaron Sorkin handled the situation with good humor.
All of us have been through situations in life, especially those who work as creatives, in which someone has the same idea as us. It feels extra frustrating when we begin to compare their idea with ours, often leading us to overthink it and diminish our own efforts. But it happens more often than we'd like to admit, and it happens to the big names, too. In 2006, it happened to Tina Fey and Aaron Sorkin, two television heavy-weights who went head-to-head on NBC to get their respective projects approved: 30 Rock and Studio 60 on the Sunset Strip.
The premises of these two series are very similar: they are both about the making of a live sketch comedy show on one of the biggest networks in the country. Now, we all know 30 Rock ran for multiple seasons, while Studio 60 got canceled after just one, but this is one of those moments in television history where what's going on behind the scenes is just as good as the shows themselves.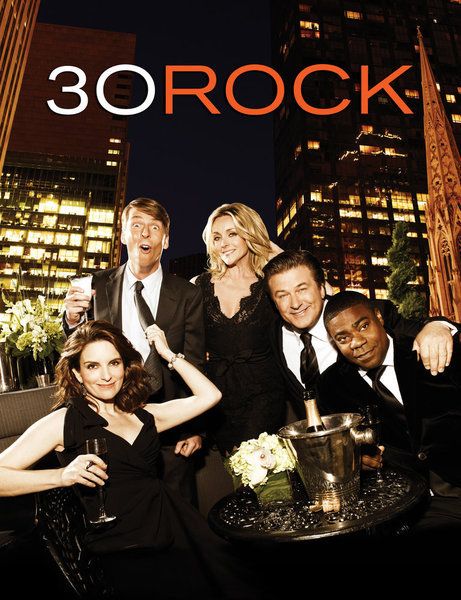 30 Rock
Liz Lemon, head writer of the sketch-comedy show "TGS with Tracy Jordan", must deal with an arrogant new boss and a crazy new star while trying to run a successful television show without losing her mind.
Release Date

October 11, 2006

Cast

Tina Fey, Alec Baldwin, Tracy Morgan, Jack McBrayer, Scott Adsit, Judah Friedlander, Jane Krakowski, Kevin Brown

Main Genre

Comedy

Rating

TV-14

Seasons

7

Studio

NBC
'Studio 60' Was Seen as Having the Upper Hand Against '30 Rock'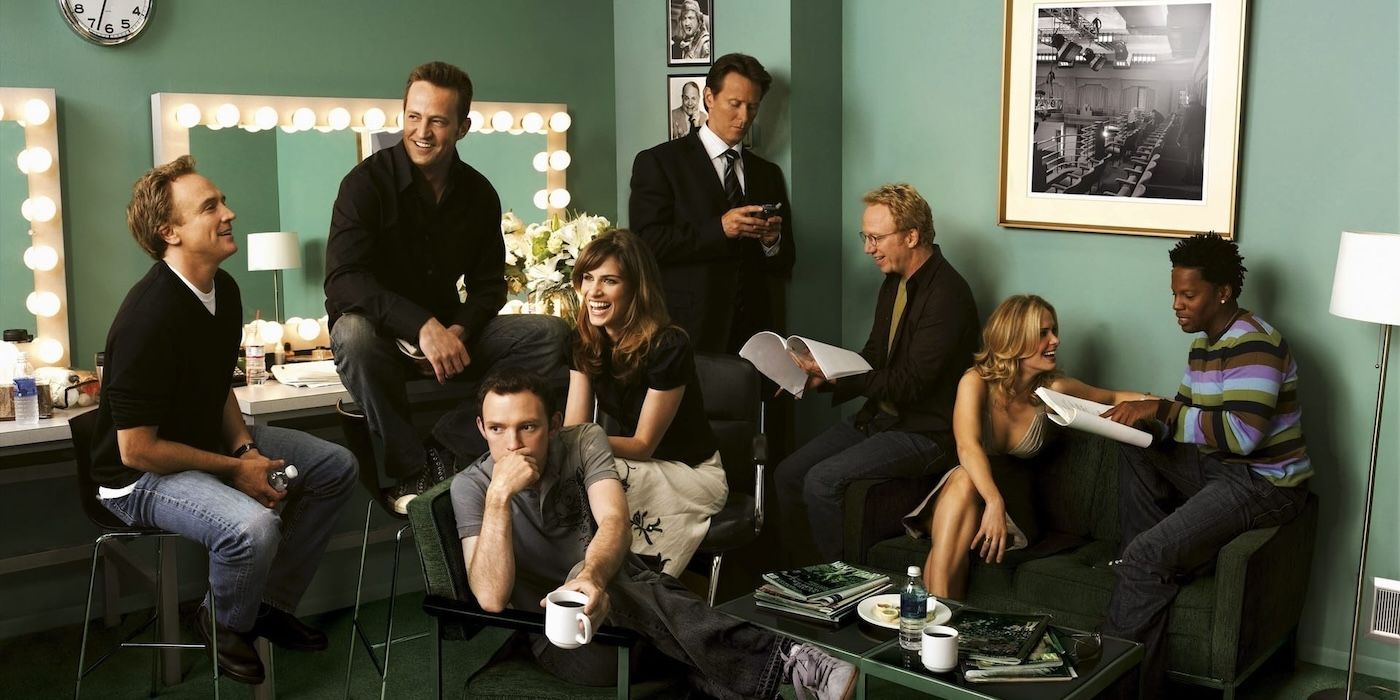 Back in 2006, Aaron Sorkin was one of the biggest screenwriting names working on television. He had just finished The West Wing, an intense political drama that won 26 Emmys over its 7-year run, and was looking for his next project. Whatever he wanted to do, at the time pretty much everyone expected it to be a hit, so when he settled on writing Studio 60 on the Sunset Strip, a fast-paced drama around the making of a show similar to Saturday Night Live, it was a no-brainer. The cast had Matthew Perry in his best role, having just wrapped up Friends, as well as Bradley Whitford coming from The West Wing, Amanda Peet from The Whole Nine Yards, and a young Sarah Paulson in search of a project where she could make her mark. How do you go up against that?
That was the question Tina Fey likely asked herself almost every day. Back then, "The Untitled Tina Fey Project" was a little different from what it would grow into. The pilot already had most of the eccentric humor of Alec Baldwin's Jack Donaghy, with Tracy Morgan playing clueless superstar Tracy Jordan, and Rachel Dratch playing a character that would eventually become Jane Krakowski's Jenna Maroney, not to mention Fey herself playing the main character Liz Lemon, creator and head writer of 30 Rock's own version of SNL, The Girlie Show. Fey and most of her main cast were also SNL veterans and had the backing of SNL creator Lorne Michaels himself, who was an executive producer on 30 Rock, too.
But, despite all that they had going on in their favor, Tina Fey and the 30 Rock crew didn't expect to emerge victorious in a head-to-head against Aaron Sorkin and Studio 60. In her typical self-deprecating fashion, Fey mentioned her "bad luck" at her first attempt at primetime: "I'm going up against the most powerful writer on television. I was joking that this would be the best pilot ever aired on Trio. And then Trio got canceled," mentioning NBC's second-tier channel that ran canceled TV shows at that time. Even Alec Baldwin, who was already an accomplished screen actor and had hosted SNL a dozen times already, wasn't that confident: "I'd be stunned if NBC picked up both shows. And ours has the tougher task, as a comedy, because if it's not funny, that's it. Whereas a drama can start off as a hard-hitting medical show about real issues, and before you count to three it's about who's f****** who."
Eventually, the rivalry between Studio 60 and 30 Rock reached a pinnacle when Aaron Sorkin asked Lorne Michaels for permission to observe SNL's production for a week — and was straight-up denied. "I haven't read Sorkin's script, but God knows I've been told about it. Since we do sketches about Christians all the time," said Michaels at the time, referencing "Crazy Christians," the sketch that gets censored and sets the plot of Studio 60 in motion. "I guess he's going for a bigger set of issues, his characteristic subject being power and its responsibilities. But is this a new insight, that networks are not to be trusted?" Michaels capped off his commentary with what seems like a well-directed jab at Sorkin in an attempt to protect his own turf: "The reality is that the network isn't that powerful anymore – talent is."
For NBC, The Dispute Between '30 Rock' and 'Studio 60' Was the Perfect Kind of Problem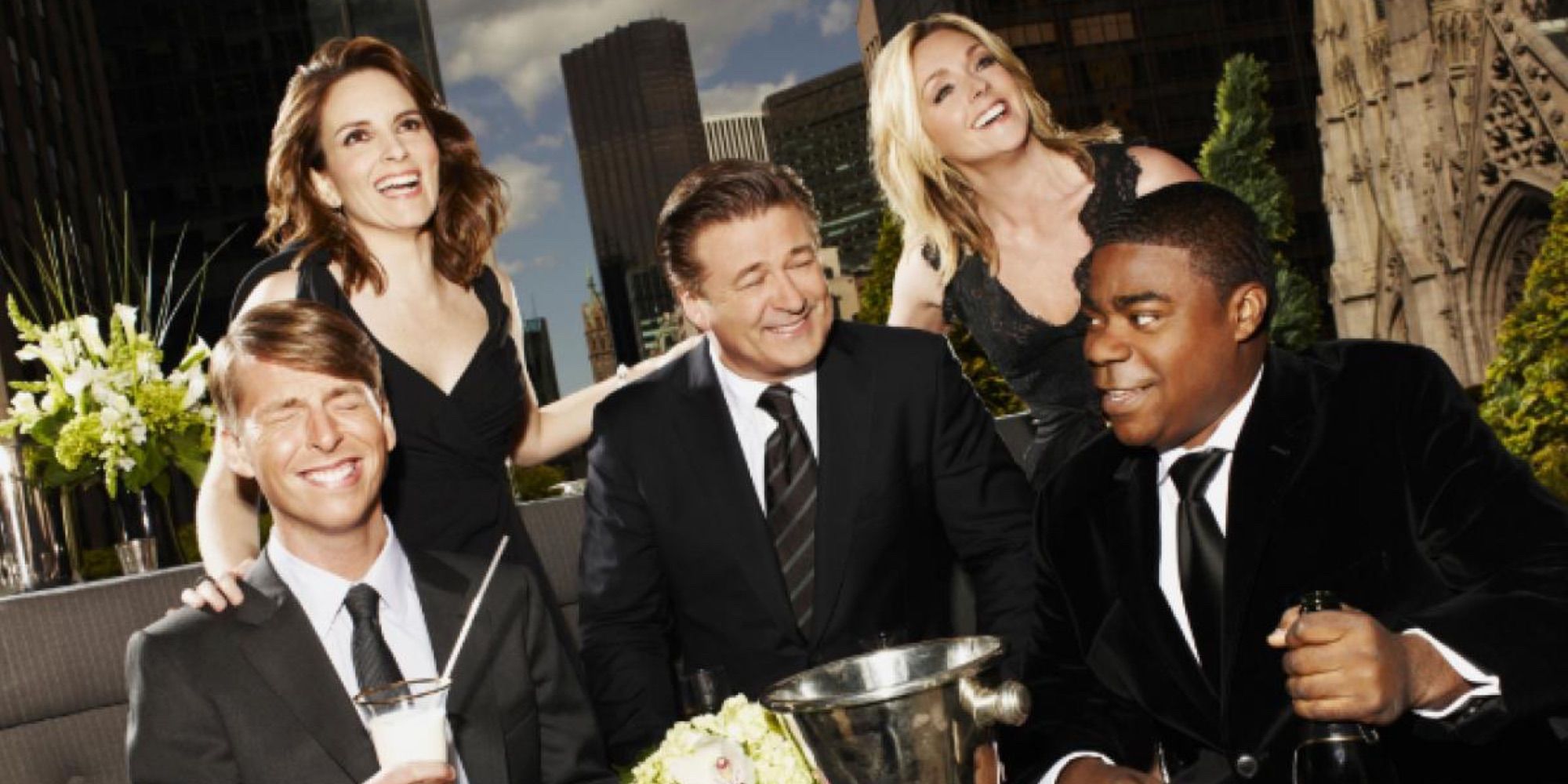 While the teams of both 30 Rock and Studio 60 on the Sunset Strip both worried about their chances, NBC had both pilots on its table. Kevin Reilly, then president of NBC Entertainment, said that, when he got both scripts, he knew the whole thing would eventually give him a headache: "I saw the problem coming from a mile away. But these are very particular artists, who write what they care about." Indeed, when both Tina Fey and Aaron Sorkin have projects in mind and want you as a partner, you leave your options as open as possible.
Indeed, NBC's strategy was to try and fit both shows into its schedule, as they saw the potential of both with their different approaches to the same premise. "Tina is more madcap, and Aaron is exploring issues and character dynamics and has a real romance at the center," said Reilly at the time, recognizing the merits of both artists. Fey wrote 30 Rock aiming for it to be closer to a sitcom with 30-minute episodes, while Sorkin's Studio 60 was a more intense comedy drama about the on-goings behind the scenes of their show-within-the-show with hour-long episodes. And both had great casts with heavy-weight talent that could draw the audience by themselves. "This falls under the category of a high-class problem," as Reilly put it back then.
The best thing the network could do was put both on air, which, according to Reilly, wasn't even that unprecedented: "I just can't imagine the audience would look at both shows, choose one, and cancel the other out. In some ways, why is it any different from when there have been three or four cop shows on any schedule, or Scrubs and E.R., which are tonally very different? Will people really be flummoxed by that?" While he does have a point – 30 Rock and Scrubs are both light-hearted and easy to enjoy – Sorkin's work tends to be way more intense and fast-paced than what's usually around on prime-time television. But, at that moment, NBC's schedule was working in favor of both shows, as it ranked last among the four main broadcast networks, so it shouldn't be a problem. "Right now, NBC has some openings," said Lorne Michaels at the time.
Aaron Sorkin Later Admitted Defeat in One of '30 Rock's Best Cameos
So both 30 Rock and Studio 60 on the Sunset Strip got approved by NBC and started airing. In a gesture of good faith, Aaron Sorkin even sent flowers to Tina Fey when he heard her show had also gotten approved — to which she didn't respond because she thought it was actually a joke by her Saturday Night Live cast mates. Both of them were surfing on high tides with NBC having fitted them on its schedule, but, as we just can't have nice things, this wouldn't last. People were sort of expecting one of the two series to be axed eventually, and, when the end of the 2006-2007 season arrived, it was clear that only one of them would be going forward, too.
Although Studio 60 came out with a lot of hype and fanfare, it didn't prove nearly as popular as its Sorkin-penned predecessor, The West Wing. It got lackluster ratings and reviews, and it became clear that the audience was expecting more, especially from the writing, which had issues with being perceived as unfunny and too personal from Sorkin's own point of view. What killed Studio 60 was basically the sky-high expectations it created, and the rivalry with 30 Rock certainly didn't help. The Tina Fey show actually got even worse ratings, but, once it came into itself after stumbling at the beginning, it did prove to be quite funny. For NBC, both shows proving lackluster in terms of ratings meant the issue pretty much worked itself out, with Studio 60 being an expensive show to produce and highly criticized, while 30 Rock was seemingly on an uphill climb with audience and critics.
In the end, Studio 60 got axed by the network, and 30 Rock would last seven seasons and crown Tina Fey as one of TV's best writing talents of the decade. That didn't mean there was any sort of bad blood between her and Aaron Sorkin, though. Quite the contrary. In one of 30 Rock's best cameos, Sorkin himself meets Liz Lemon in the waiting room for a screenwriting gig at NBC. She recognizes him and the two start chatting in typical Sorkin style, walking down a hallway with a fast-paced exchange. He introduces himself laying out the finest of his work – The West Wing, A Few Good Men, The Social Network… "Studio 60!" says Liz, to which Sorkin promptly answers by telling her to shut up. They finish their walk-and-talk with Liz realizing they've walked in circles, ending up where they were while complaining about how difficult it is to get a job at a network — a commentary that's pretty meta after all they've been through, but that's what both Fey and Sorkin are good at, right?
Watch on Peacock