The Georgia vs. Florida game is here and the fans can't keep calm. Going by tradition, the game will be held in Jacksonville, the site that has held the rivalry matchup for years. But the situation may change in the future.
What happens in the future when Jacksonville cannot hold the game for some time? Both the Georgia Bulldogs and the Florida Gators are already preparing for such an eventuality. The Bulldogs AD revealed the future of the tie in Jacksonville, with revenue playing a big role in the decision.
So what did the Bulldogs athletic director say about the future of the fixture just before the Georgia vs Florida matchup?
•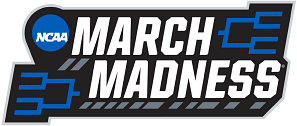 ---
Where will Georgia vs Florida be held when the Jacksonville venue isn't available?
The Georgia Bulldogs athletic director, Josh Brooks, laid out the plan for the Georgia vs. Florida matchup when the Jacksonville venue isn't available.
Talking to Paul Finebaum before the Bulldogs take on the Florida Gators on Saturday, Brooks revealed that the contract for the venue is already in place for the 2024 and 2025 seasons. But due to their unavailability in 2026 and 27, both programs are looking at alternative plans.
Although nothing is decided yet, Brooks said that revenue will play a big role in the decision.
"We have extended the contract for 24-25 here. In 26-27, there is some planned construction in the stadium here which has given us the opportunity to look at some options.
So thankfully we have a good working relationship with Scott and the staff of Florida so we are looking at all the options for 26-27 whether it be home and home or it would be some other neutral sites. And ultimately we will make the best decision for the University of Georgia and University of Florida," Brooks told Finebaum.
Now that is about planning for the future. But the Bulldogs face the Gators on Saturday in a Week 9 clash and everything is on line for it.
---
The clash of the titans
The two titans of the college football world are getting ready to face each other in a crunch clash. The Georgia vs. Florida game is one of the most anticipated ones of the season and the fans are ready for it. But who will come out on top?
The Bulldogs seem to be unstoppable at the moment. They come into the game week with a 7-0 record and one foot already in the CFB playoffs. The Gators, on the other hand can't afford a conference loss, especially to Georgia, if they want to remain in contention. These circumstances make it a mouth-watering encounter.