Travis Kelce tells The Wall Street Journal: "That's the only thing I've never really been open about: the discomfort, the pain, the lingering injuries. The 10 surgeries I've had… I still feel every single surgery to this day"
Last Updated: 21/11/23 1:33pm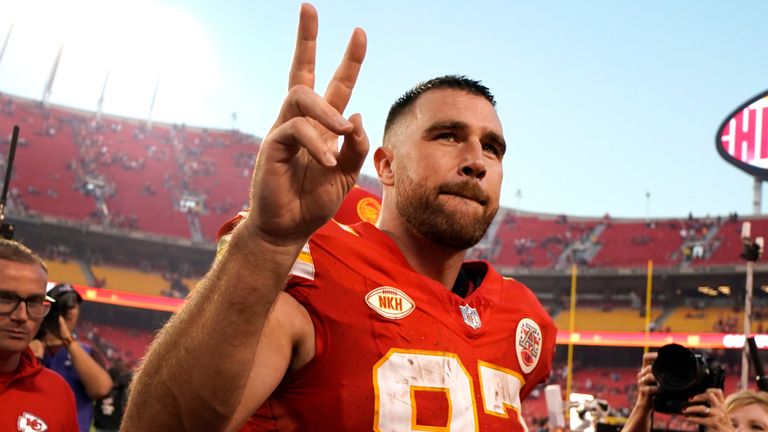 Kansas City Chiefs star tight end Travis Kelce has said he contemplates retiring from the NFL "more than anyone could ever imagine", because of the physical toll the sport has taken on his body.
The 34-year-old was limited to playing just one game in his rookie season in 2013 but, since then, he has been absent for just four of a possible 155 regular-season games – and only one of those was explicitly injury-related.
Twice Kansas City rested him in the final week of the regular season, and he was placed on the reserve/Covid-19 list for one week in 2021. This year, he missed the Chiefs' season-opening loss to the Detroit Lions after hyperextending his knee and was absent for part of their Week Five win over the Minnesota Vikings due to an ankle injury.
But despite showing such durability, Kelce has undergone nearly a dozen surgeries over his decade-spanning NFL career.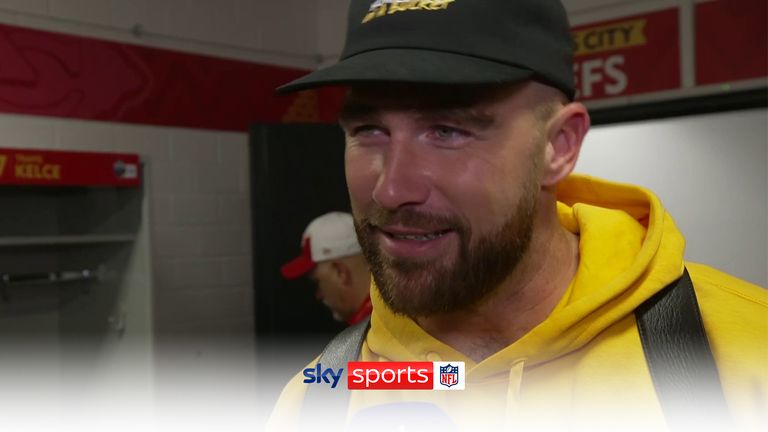 Kelce hails 'special 'Kansas City Chiefs as his side moves to 3-0 in International games with a win over the Miami Dolphins in Frankfurt
In an interview with The Wall Street Journal, he said: "That's the only thing I've never really been open about: the discomfort, the pain, the lingering injuries.
"The 10 surgeries I've had… I still feel every single surgery to this day."
Chiefs tight ends coach Tom Melvin said of Kelce: "He has phenomenal pain tolerance.
"He's played through things that other athletes I've coached through the years have not been able to push through. Mentally tough – way off the charts."
Kelce is currently under contract with the Chiefs until 2026 – on a $14m-a-year deal – by which time he'd be an unrestricted free agent at 37 years old.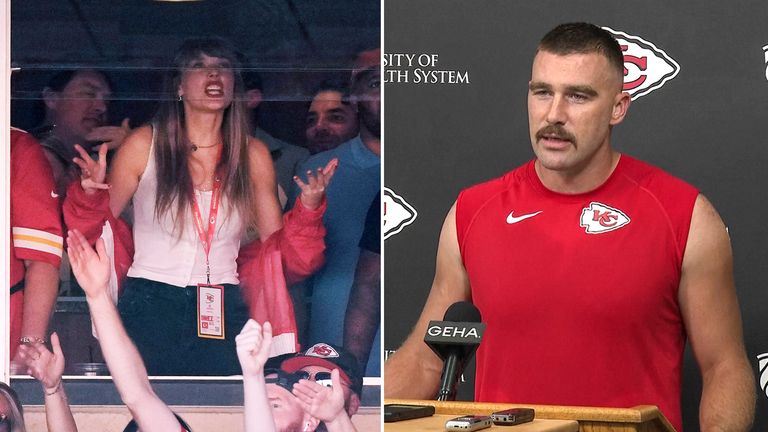 Kelce insists he's staying focused despite all the attention he's received around his relationship with Swift
He has won two Super Bowl titles with Kansas City, has been named first-team All-Pro on four occasions and has made eight Pro Bowls.
A sure-fire future Hall of Famer, Kelce's celebrity status outside of the NFL has also gone to another stratosphere this season due to his relationship with music megastar Taylor Swift.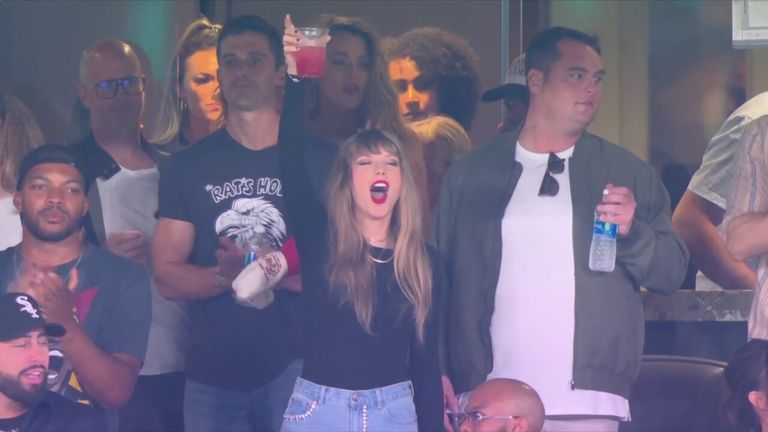 Swift makes an appearance at the Kansas Chiefs' game against the New York Jets, supporting Kelce
What's next on Thanksgiving Week in NFL?
The Green Bay Packers (4-6) visit the Detroit Lions (8-2) in the first game of a Thanksgiving triple-header live on Sky Sports NFL from 5.30pm this Thursday, followed by the Washington Commanders (4-7) against the Dallas Cowboys (7-3) and the San Francisco 49ers (7-3) against the Seattle Seahawks (6-4).
The New York Jets (4-6) then take on the Miami Dolphins (7-3) in the NFL's first-ever Black Friday game from 8pm, live on Sky Sports NFL.