Chris Ball was relieved from his position as head coach of the Northern Arizona Lumberjacks, according to a press release from the university, which stated, in part:
"Northern Arizona University Director of Athletics Mike Marlow announced Monday that the contract for head football coach Chris Ball will not be renewed."
Chris Ball spent five years as head coach of Northern Arizona, who were 20-30 under his leadership. While the Lumberjacks are one of the first programs to open up their head coaching position, it is unlikely to be a hotspot destination as they are an FCS program.
•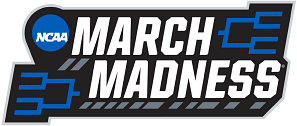 Take a look at five candidates to replace the former Northern Arizona coach below.
Top 5 candidates to replace Chris Ball
#1: Aaron Pflugrad
Aaron Pflugard has spent eight seasons with the Northern Arizona Lumberjacks as the offensive coordinator and associate head coach for the past five seasons.
The Lumberjacks could look to promote from within and give the job to a young, ambitious coach with upside. Pflugrad has successfully developed offensive players, particularly at the quarterback and wide receiver positions. He could represent a cheap and attainable option.
#2: Kevin Clune
Kevin Clune is another internal option, albeit one with much more coaching experience. While he is in his first year as the defensive coordinator of the Northern Arizona Lumberjacks, he has over 30 years of coaching experience, including over a decade as a defensive coordinator.
If Northern Arizona is looking to turn to an experienced coach, Clune would be an intriguing option.
#3: Justin Frye
Justin Frye is a coaching candidate who could have his first head coaching opportunity next season. Frye has served as the offensive line coach at multiple stops and currently holds the position for the Ohio State Buckeyes while also serving as the associate head coach.
While he may be unattainable as he could hold out for an FBS gig, Frye should be a target of the Lumberjacks.
#4: Adam Fuller
Florida State Seminoles defensive coordinator Adam Fuller is another coach who could be a hot commodity in this coaching cycle. While he may be unattainable, he should be at, or near, the top of the list of targets for the Lumberjacks.
#5: Shawn Lutz
Shawn Lutz has never coached at the Division I level in any capacity. After spending 20 seasons as an assistant for Slippery Rock, a Division II program, he was promoted to head coach in 2016 and has served in the role since with plenty of success. He is also young enough that he could be a long-term option.