The Big Picture
Taylor Sheridan's Lawmen: Bass Reeves tells the true story of an extraordinary man's life that may not require any cinematic embellishments.
Bass Reeves, born into slavery and escaping during the Civil War, learned valuable skills in Indian Territory that made him a legendary figure.
Reeves became a Deputy U.S. Marshal, making over 3,000 arrests, and is even theorized to have inspired the character who became The Lone Ranger.
Taylor Sheridan's Yellowstone and its numerous spinoffs and prequels including 1923 and 1883 have quickly dominated television. While his stories have covered everything from modern crime families to Westerns to military special operations, his newest upcoming project promises to be a fascinating story in its own right. Lawmen: Bass Reeves will likely have all the hallmarks of a Sheridan Western style, but the true story of the life of Bass Reeves is something that is so dramatic and fascinating on its own that it needs no cinematic embellishment at all in order to make it compelling.
The story that will finally be coming to the screen is a testament itself to the remarkable story of the life of Bass Reeves, as the work on the show began long before Taylor Sheridan was even brought on to the project. David Oyelowo, fresh off of his breakout role as Martin Luther King Jr. in Selma, discovered the fascinating story of Reeves and immediately set about trying to give it a cinematic treatment. After a process that eventually ended up taking eight years and suffering many setbacks along the way, the show is finally going to bring the story of the life of Bass Reeves to a larger audience.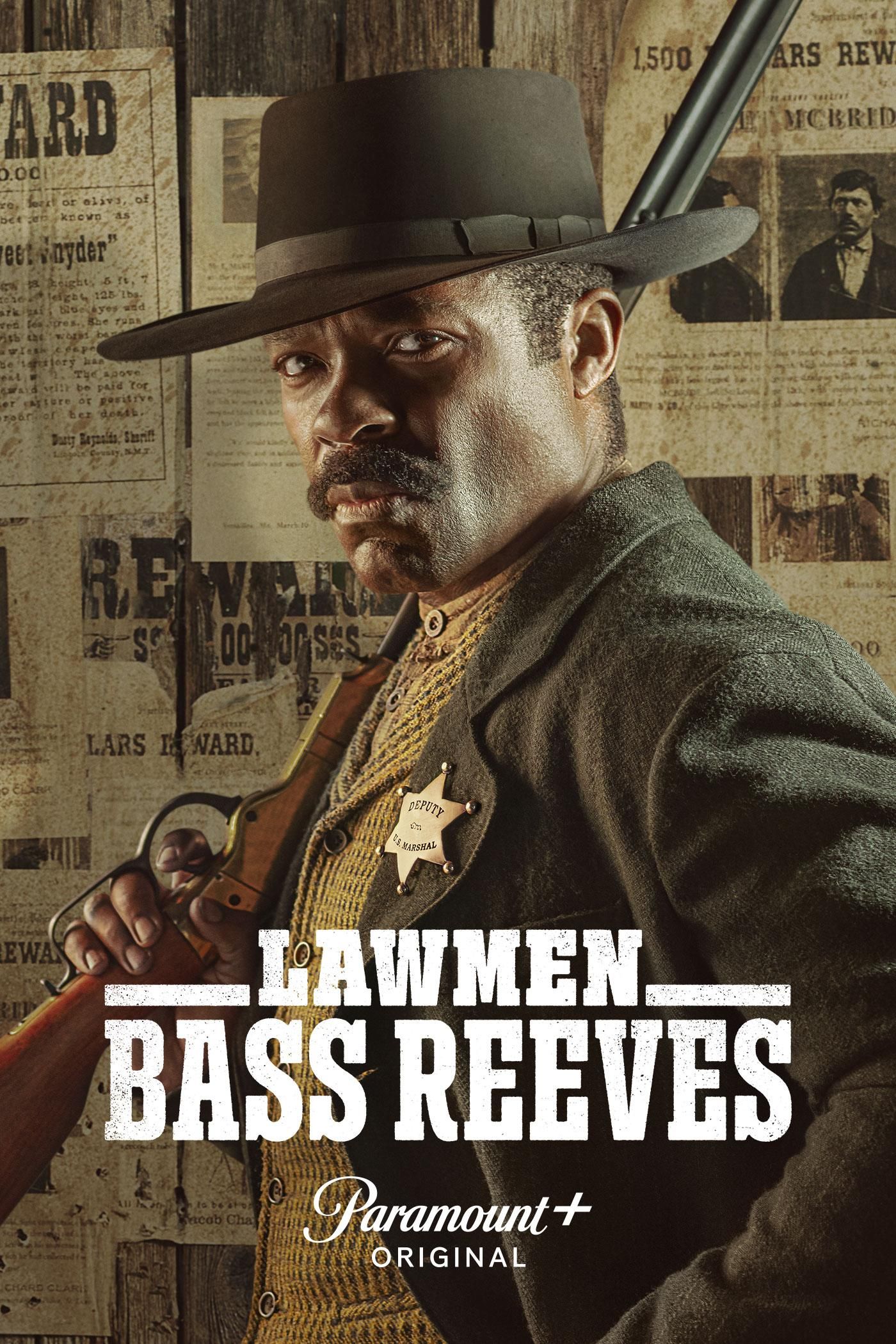 Lawmen: Bass Reeves
Release Date

November 5, 2023

Cast

David Oyelowo, Dennis Quaid, Joaquina Kalukango, Justin Hurtt-Dunkley

Main Genre

Western

Genres

Drama, Western, Biography

Seasons

1

Creator

Chad Feehan
Who Was Bass Reeves?
Even in a long-form series, it would be difficult to do justice to the life of Bass Reeves. He was a man who lived a full and eventful life during one of the most transformative eras in American history, so it'll be difficult to bring his story to the screen, even just focusing on the events of his life before he became a lawman. He was born into slavery in 1838, enslaved to Captain George Reeves of Grayson County, Texas. When the Civil War broke out, George Reeves went to serve on the side of the Confederacy, bringing Bass along with him. Bass was consequently present at the battle of Pea Ridge, and at some point around the time of the battle, he saw his opportunity for escape and took it. An argument reportedly broke out between Bass and his captor over a game of cards, in which Bass turned on the Captain and beat him with his fists before making a break for it and fleeing into Indian Territory in Oklahoma.
It was in that territory that Bass learned the skills that later made him legendary, as in his bid for freedom he remained among the tribes of the Indian Territory for several years and ended up learning the Muscogee language fluently and passable knowledge of all the major languages of the area. He is rumored to even have ended up serving in the Union army at some point later in the war; whether or not that is true is unclear, but it was definitely in the span of the years of the war that, in addition to learning the local languages, Bass Reeves learned how to wield two pistols ambidextrously.
After the war ended, Reeves settled in Arkansas with his wife and children and began making a decent living serving as a scout and guide in the Indian Territory, given his familiarity with its landscape and languages. His skillset became even more valuable soon afterward, however. In 1875, after a rash of more than a hundred murders had been committed in the Indian Territory, Judge Isaac Parker of Fort Smith, Arkansas, ordered 200 new deputies to be commissioned to patrol and police the Territory. As he was adept with a firearm and fluent in the languages of the Territory, Bass Reeves was one of the most natural choices for the job, and in 1875, he became a Deputy U.S. Marshal. Reports are muddled, but he may have been the very first Black U.S. Deputy Marshal West of the Mississippi.
Bass Reeves Was Likely the Inspiration Behind 'The Lone Ranger'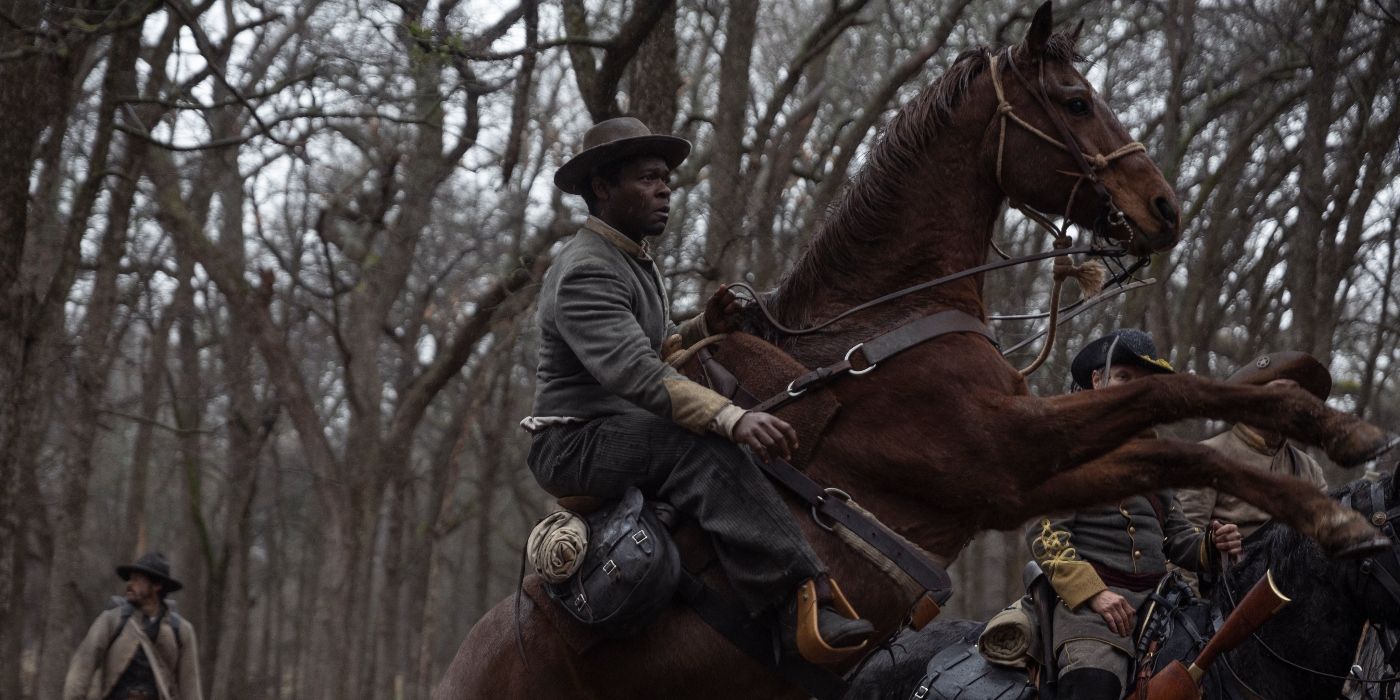 It is at this point in the story that the life of Bass Reeves becomes simultaneously much better documented, and somehow even more legendary — not just for his skill with a gun, either. He also had a cunning knack for disguises and subterfuge that often led to wild adventures and stories of his escapades. On one occasion, after finding that there was a $5,000 reward for the capture of two criminal brothers, he disguised himself as a tramp with a tattered hat and rickety cane and walked more than 20 miles to the house where he suspected the brothers were hiding. He was greeted by their mother, and spun her a story about being on the run from the law; when she heard his story, she eventually introduced him to her sons, and they began forming (as they thought) a criminal conspiracy. However, that night Bass handcuffed the two brothers while they slept and in the morning drove them back to the authorities, making them walk the 20+ miles back that he did the previous day.
The list of his achievements goes on and on, and even just his career highlights tell a story of their own. He remained a Deputy Marshal for 32 years before retiring in 1907, and in his time he made more than 3,000 arrests and ended up killing 14 men in the line of duty. Criminals would often leave notes on the trail for Deputies pursuing them, saying that if they ever crossed the "dead line" they would be killed; Reeves collected more than a dozen of these in his career and kept them as souvenirs. He had his hat shot off, buttons shot from his coat, and was even shot in the belt, but retired after a long and successful career and died at the age of 72. His commitment to the law was seen throughout his long and storied career, even to the point at which he personally brought his own son into court for murder.
His legacy has lived on in myriad ways even until the present day: he ended up raising eleven children, for one thing, and his exploits as a lawman have been the inspiration for books and cinematic treatments up until the upcoming Lawmen: Bass Reeves story. But his influence goes even further. Reports of Bass Reeves' appearance claim that he cut a distinctive figure at 6'2″, riding atop a great white stallion and wielding two pistols ambidextrously in his hands. Rumors are unconfirmed, but his exploits and distinctive stature and appearance as a lawman are theorized to have been the original inspiration behind the character who became The Lone Ranger. For a full cinematic treatment of the man behind the myth, though, audiences don't have much longer to wait.
Lawmen: Bass Reeves will be available to stream on Paramount+ in the U.S.