The Big Picture
Universal Pictures, known for its monster movies, produced The Invisible Man during the Golden Age of Hollywood, with Claude Rains giving a mesmerizing performance as the titular antagonist.
The film is a faithful retelling of the source material, with Rains portraying Dr. Jack Griffin, a scientist who becomes invisible and embarks on a murderous crusade. The film received critical acclaim for its technical achievements and Rains' performance.
Boris Karloff was originally considered for the role but was replaced by Rains, whose voice and stage presence elevated the character to perfection. Both actors are horror icons and their respective talents have left a lasting impact on the genre.
No studio is as closely associated with monster movies as Universal Pictures. Their contributions to the genre during the Golden Age of Hollywood are among the most recognizable in film, with some leaving such an indelible mark on popular culture they eclipsed the popularity of their original novels (most notably with 1931's astonishing back-to-back run, Dracula and Frankenstein). The Invisible Man was another one of Universal's esteemed productions from this period, thanks in part to Claude Rains' mesmerizing performance as the titular antagonist. The image of his body covered head to toe in bandages is a quintessential horror visual, but it was his wonderfully melodramatic voice that elevated the character to perfection. And yet, rather unbelievably, Rains was not the first choice for the role, with that honor going to another horror icon – Frankenstein's monster himself, Boris Karloff. Considering how antithetic his and Rains' screen personas were, it would have made for a vastly different film.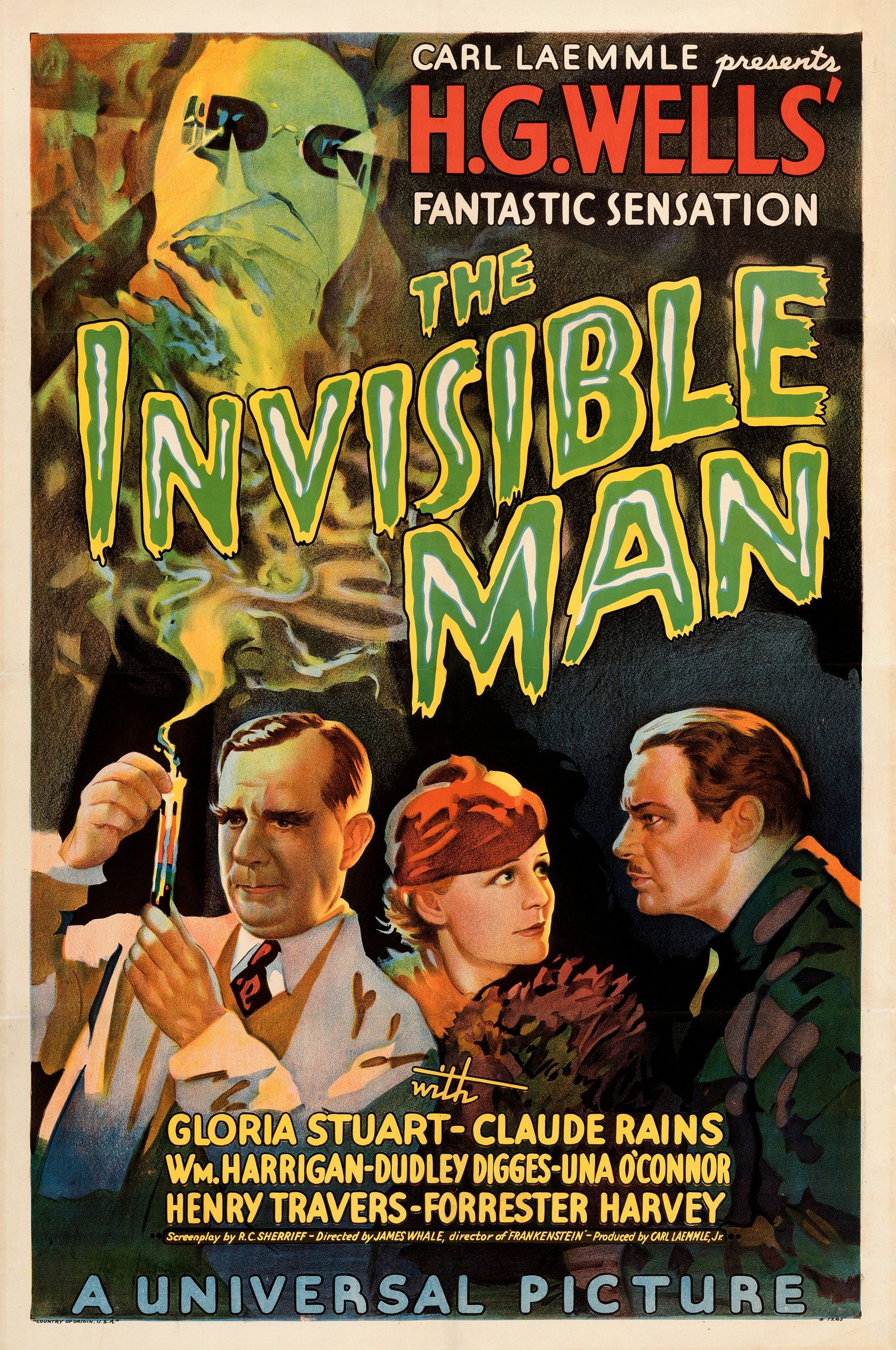 The Invisible Man
Release Date

February 24, 2020

Director

James Whale

Cast

Claude Rains, Gloria Stuart, William Harrigan, Henry Travers

Rating

Approved

Runtime

71 minutes

Main Genre

Horror

Genres

Horror, Sci-Fi

Writers

H.G. Wells, R.C. Sherriff, Preston Sturges
What Is 'The Invisible Man' About?
Unlike other Universal horror films of the time, The Invisible Man was a faithful retelling of its source material. The film recounts the gruesome tale of Dr. Jack Griffin (Rains), a scientist who has been driven mad following an experiment that has cursed him with invisibility. Griffin takes refuge in the quaint English village of Iping so he can continue his research, but a violent confrontation with the locals – compounded by the debilitating effects of the invisibility drug on his mind – convinces him that the world deserves a "reign of terror." After threatening his former colleague, Dr. Arthur Kemp (William Harrigan), into becoming his visible partner, Griffin embarks on a murderous crusade that makes his fellow Universal monsters seem like amateurs. He projects the guise of being honorable, but as the film progresses and the body count rises, it becomes clear that whatever abomination emerged from that lab several months earlier is no such person. The Invisible Man is chaos incarnate – a living nightmare for anyone unfortunate enough to get in his way, but from the perspective of us viewers, one of the most delightfully malevolent horror villains in the history of cinema.
The Invisible Man was a critical and box office sensation upon its October 1933 release, with reviewers praising its technical achievements and macabre atmosphere. Such opinions remain the consensus today, highlighted by critic Kim Newman's proclamation that it was "the first truly great American science fiction film." There's no shortage of laudable aspects in The Invisible Man – not least its trailblazing special effects that continue to sparkle with that elusive movie magic – but it's Rains who deserves the most commendation. For someone who never visibly appears until the final shot, there's scarcely a moment when he doesn't dominate the proceedings. Quite simply, his voice is a thing of beauty, appearing like something Griffin would have spawned in his laboratory whilst trying to create the ideal vector for diabolical – yet strangely seductive – speeches about world domination (no wonder Richard Chamberlain described it as "honey mixed with gravel"). It's marvelous to behold, and gives The Invisible Man an exaggerated quality that compliments its darkly comedic tone. Rarely does one performance elevate a film so fervently, but that's precisely what Rains achieves here. How strange that he wasn't the studio's preferred choice…
'The Invisible Man' Was Originally Developed for 'Frankenstein's Boris Karloff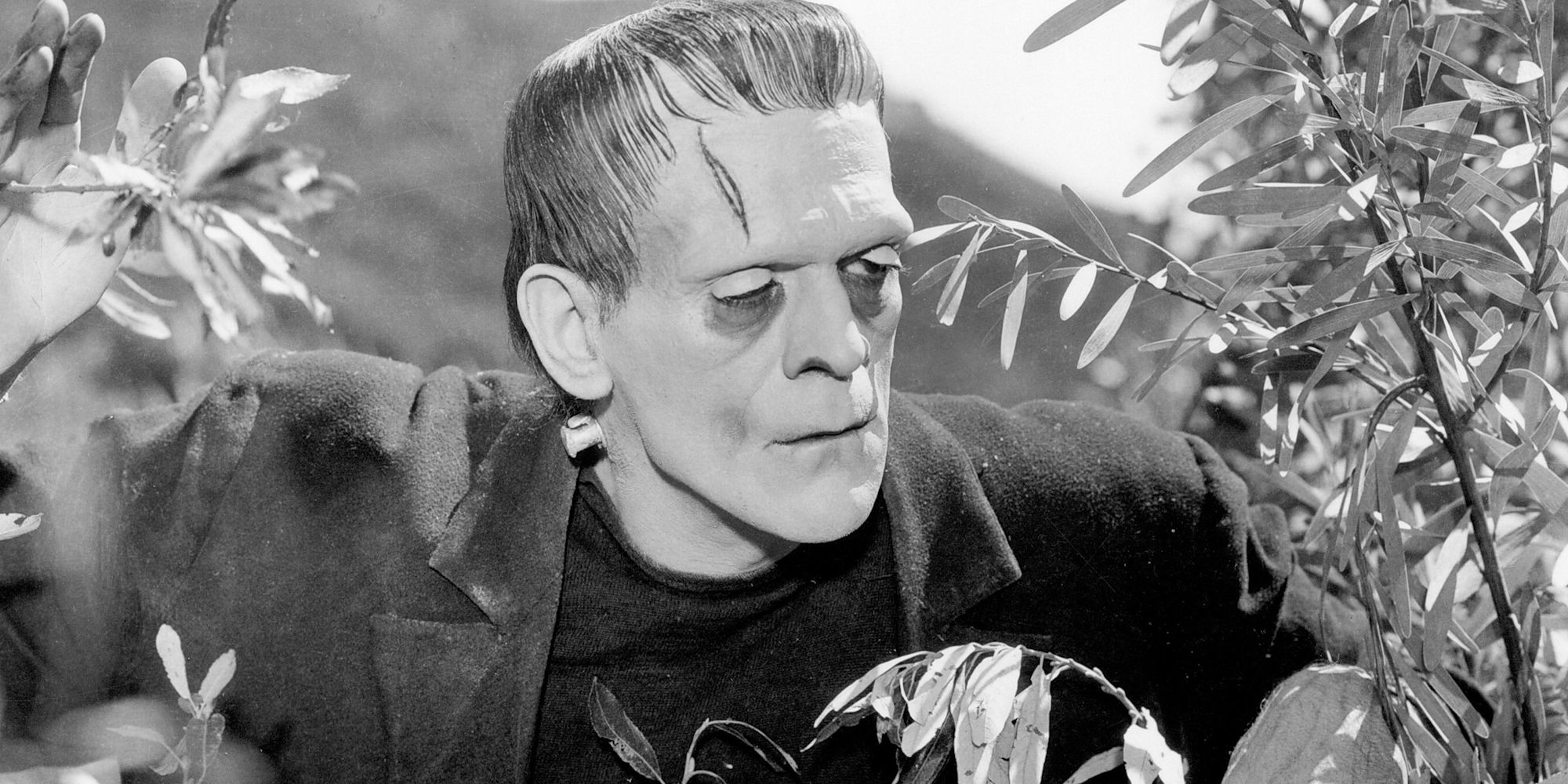 Universal had first considered adapting H. G. Wells' titular novel in 1931 to capitalize on the success of Tod Browning's Dracula, but pushback from the studio's controlling partners (father and son duo Carl Laemmle and Carl Laemmle Jr.) due to the inherent difficulties of translating its central premise between mediums resulted in it being placed on ice. It took only months for The Invisible Man to resume development. On November 21, James Whale unleashed his horror masterpiece Frankenstein upon the world, earning rave reviews and quickly becoming the studio's most profitable release. At the center of this madness was Boris Karloff, an English actor who was hitherto unknown to general audiences despite having appeared in a whopping eighty-one films. However, that was about to change. His portrayal of Frankenstein's monster was acclaimed by audiences (even though it bore little resemblance to the creature found in Mary Shelley's novel), turning him into a household name overnight. Before long, he was being perceived as the natural successor to the title of "King of Horror," inheriting the crown following the passing of the great Lon Chaney. It was an exciting time for Karloff, and one that Universal was keen to exploit.
In the following months, Universal Pictures gave the green light to multiple star vehicles for Karloff, including a resurrected The Invisible Man. This being Hollywood, it didn't take long for problems to arise. Robert Florey (who had initially been courted to helm Frankenstein) was hired to direct, but complications related to its logistical practicalities saw it being sidelined in favor of another Karloff and Whale collaboration, 1932's critically underwhelming (although since highly regarded) The Old Dark House. This pause failed to benefit The Invisible Man. By June 1932, Florey had departed Universal to form his own studio, while his replacement, Cyril Gardner, lasted mere months before also stepping aside. When Whale was entrusted with the keys in September, ongoing troubles saw it lingering in development hell for some time yet, causing the director to focus on The Kiss Before the Mirror instead. In a time when Universal was known for cranking out films at lightning speed – for context, Dracula began filming less than five months before its premiere – The Invisible Man's repeated breakdowns were quite unorthodox. However, good things come to those who wait… right?
Unfortunately, that rule didn't apply here. When Whale finally oversaw a completed script in early 1933 – one that adhered to Welles' novel as opposed to repackaging its titular character as an extraterrestrial who sought to conquer the world with invisible Martians, as one proposed screenplay tried to do – he displayed no hesitation in removing Karloff from the project. He felt that the role of Jack Griffin required someone with an "intellectual" sounding voice, and as this was something Karloff may have struggled with, Whale came to believe that his two-time collaborator was no longer an appropriate fit for the material. As it transpired, pay disputes Karloff was having with the studio (compounded by a hesitancy to commit to a film where he had so little screen time) made it relatively easy for Whale to remove his leading actor. Karloff's commitment to The Invisible Man, even during bouts when it lacked a writer or director, had amounted to nothing, but such is a common sight in Hollywood. Thankfully, his standing within Universal remained untarnished, allowing him to build a sizable filmography that would cement his status within the horror community.
Boris Karloff's Exit Allowed Claude Rains To Take His Place in 'The Invisible Man'
But when one door closes, another opens. Karloff's departure afforded Whale the rare opportunity to hire whomever he wanted in the starring role, with the director quickly deciding on theatrical actor Claude Rains. In contrast to his predecessor, Rains had only appeared in a single film before The Invisible Man, and (by his own admission) had only watched six in his entire life. This, combined with a notoriously terrible screen test for A Bill of Divorcement at a rival studio, made studio executives nervous about his casting, but Whale was undeterred (as Rains' agent later informed him, "they were looking for a voice, not an actor."). Rains' hiring was vindicated the moment The Invisible Man reached cinemas, whereupon the unbeknownst actor was thrust into a spotlight from which he would never retreat. Rains would spend the next three decades amassing a venerable collection of supporting roles, appearing in such classics as Mr. Smith Goes to Washington, Casablanca, Notorious, and Lawrence of Arabia, while also scooping up four nominations for Best Supporting Actor at the Academy Awards. Not a bad outcome given that his first significant role had a screen time that could be measured in seconds.
The question of whether Karloff would have done a better job in The Invisible Man is a curious one. History is full of such tantalizing what-ifs, but while there is an undeniable joy in contemplating how our favorite films could have otherwise turned out (just how different would Star Wars have been had Al Pacino ended up playing Han Solo?), the fact is we'll never know. Karloff and Rains were both gifted actors, but for markedly divergent reasons. Karloff was one of his era's great physical performers, adept at conveying a whole spectrum of human emotion via subtle movements even when trapped within an eight-foot-tall monstrosity. In comparison, Rains had mastered his craft on the stage, bequeathing him with a voice that would command any audience who came upon it. This blessing is what makes his version of the Invisible Man so iconic, and while it's hard to imagine Karloff's singular talents replicating this, it ultimately doesn't matter. Both actors are still two of the greatest icons in the entirety of horror, having enshrined their place in Hollywood legend that no amount of remakes or re-imaginings will dilute. Better to praise what we got than to mourn what we never had.
The Invisible Man is available to rent on Prime Video in the U.S.
Watch Now