The Big Picture
TMNT fans can rejoice as Playmates is bringing back the iconic TMNT Party Wagon, complete with accessories and space for up to six Turtle toys.
The Party Wagon was a beloved part of the original TMNT toy line in the 80s and 90s, allowing kids to recreate their favorite episodes and let their imaginations run wild.
The recent animated film, Mutant Mayhem, showcased the franchise's enduring popularity, combining elements from previous iterations and capturing the energetic spirit of "Turtle-Mania" in the 80s.
2023 has been such an incredible year for Teenage Mutant Ninja Turtle fans with the release of the animated film Mutant Mayhem this past summer. However, if you've needed another release to scream cowabunga, Playmates has you covered. The popular toy company's bringing back the TMNT Party Wagon.
Just like the original, this action pack van can fit up to six Playmates Turtles toys and comes with a sewer full of accessories. This includes a flip top, spring-action Foot Tenderizer weapon, Anti-Foot Blasters and whacko bombs. The original Party Wagon, based on the classic 1987 TMNT, released in 1988 as a part of the show's massive toy line. Throughout the course of its ten seasons, Playmates filled kid's of the 80s and 90s living room with Turtle figures. Leonardo, Donatello, Raphael and Michelangelo received countless plastic versions, but the line also featured villains like Shredder and Krang as well as allies like April O' Neil. That's what made the larger play sets and vehicles so special; they were a first of their kind for kids.
Whether it was recreating their favorite episodes or creating new stories with their favorite heroes and villains, sets like the Party Wagon allowed young kids' imaginations to run wild with Turtle Power. That's why it's great to see Playmates return to their most nostalgic line. While the company has had the TMNT license for years now, making figures for the 2012 series and Mutant Mayhem, you can't beat the classics.
Where Can You Stream 'TMNT: Mutant Mayhem?'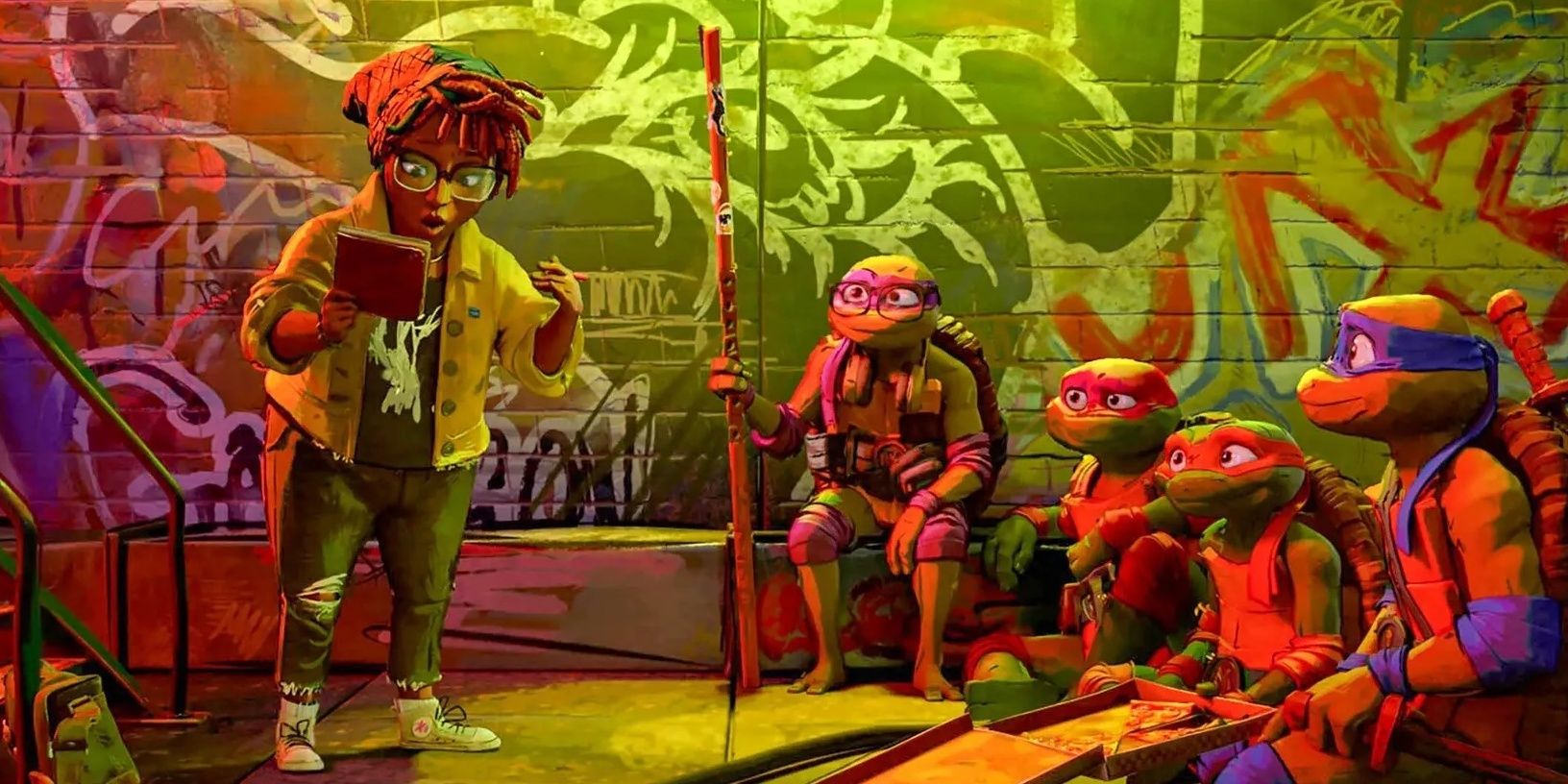 After a modest box office return, Mutant Mayhem is now streaming on Paramount+. The creative animated film was praised for its clear love for the franchise, colorful animation, great action, and stellar voice work from its all-star cast. It was a heartwarming and often times hilarious coming-of-age story where the Teenage Mutant Ninja Turtles actually felt like teenagers. In a lot of ways it combined the best aspects from each of the previous iterations. The build up to the film also recaptured the energetic youthful spirit of "Turtle-Mania" in the 80s. The new toys from playmate helped, but Mutant Mayhem itself reminded fans why TMNT remains one of the most popular franchises in the world.
While we wait for Mutant Mayhem's physical media release later this year, you can order your own original TMNT Party Wagon on Entertainment Earth's website for $39.99 USD.