Successful crime thrillers tend to be more about the ones solving the crime than the crime itself or the criminal thereof. The neo-noir crime thriller, Reptile, is also taking that route where the brutal murder of a young real estate agent puts Tom Nichols, a hardened detective, on the case. In his attempts to solve the case and uncover the truth, Tom finds himself and his personal life unraveling in unexpected ways while dealing with corruption in this chilling murder mystery. Reptile is directed by music video and commercial director Grant Singer in his feature debut, with a screenplay he co-wrote alongside Benjamin Brewer and Benicio del Toro, the latter of which also stars in the film. Besides the Sicario star, Singer has put together an ensemble of superstar cast members for his film debut that we are all looking forward to. For starters, Reptile also features Alicia Silverstone (Clueless) as del Toro's co-star, marking a reunion for the actors after they worked together 26 years ago on the crime comedy Excess Baggage. It will definitely be interesting to see these actors recreating their on-screen chemistry once again. Apart from the two leads, the crime thriller has a host of popular and familiar faces from film and television, each playing a role that seems to be best suited to their respective expertise.
Reptile had its world premiere at the 2023 Toronto International Film Festival and had a limited theatrical release on September 22, before ultimately landing on Netflix on September 29. From the initial reviews and reactions, and all that we know so far about the film, it seems to have all the right ingredients for a great film, especially if you are a genre fan. With gritty characters, tense narrative, and plot twists (which are to be expected), Reptile has the potential to join some of the best neo-noir crime thriller films of all time, like Zodiac, Se7en, Mystic River, Fargo, and more. So, without further ado, let's take a look at who plays who in this exciting new crime thriller.
Editor's Note: This piece was updated on November 5, 2023.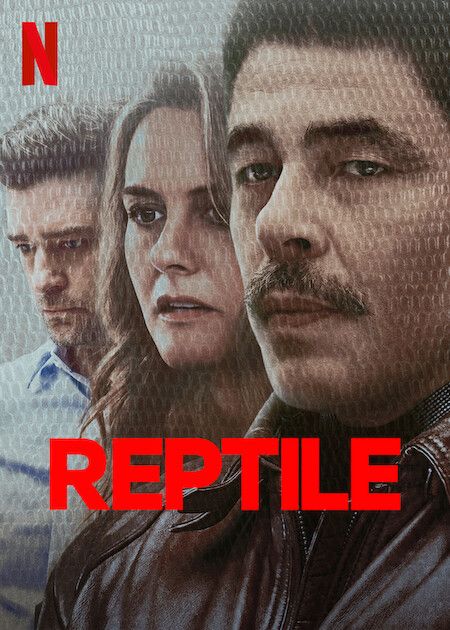 Reptile
Following the brutal murder of a young real estate agent, a hardened detective attempts to uncover the
truth in a case where nothing is as it seems, and by doing so dismantles the illusions in his own life.
Release Date

September 29, 2023

Director

Grant Singer

Cast

Benicio Del Toro, Justin Timberlake, Thad Luckinbill, Alicia Silverstone, Michael Pitt, Owen Teague

Rating

R

Runtime

134 minutes

Main Genre

Drama

Genres

Crime, Thriller, Drama

Writers

Benjamin Brewer, Grant Singer
Benicio del Toro as Detective Tom Nichols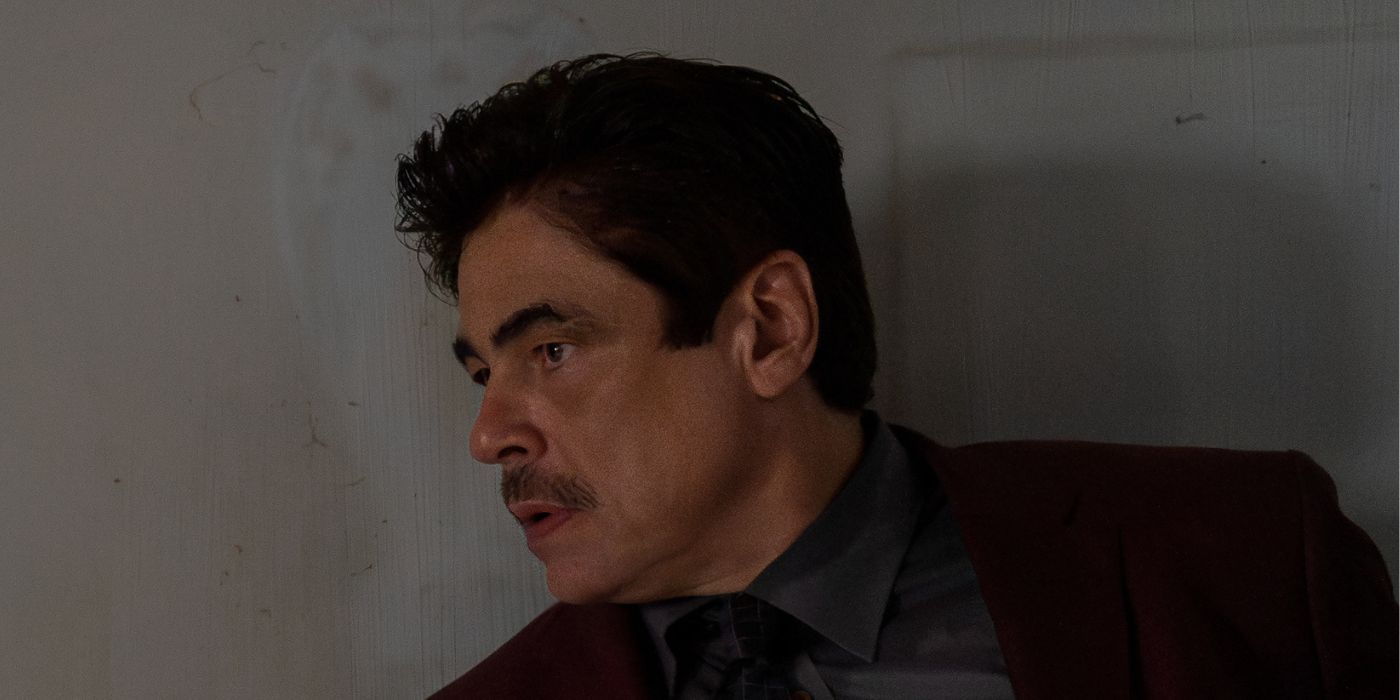 Tom Nichols is the leading detective in a murder case where a local woman is brutally killed. He is a hardened, seasoned detective with a complex psychological makeup, and also a loving husband. As he gets deeper into the investigation, he realizes that nothing is what it seems on the surface. In the process of uncovering the truth and all the secrets of the suspects and the victim, Tom finds himself exploring his own psyche.
Academy, BAFTA, and Golden Globe-winner Benicio del Toro stars as the protagonist, Detective Tom Nichols. Following his breakthrough in the 1995 film The Usual Suspects, del Toro came to be recognized for his performances in films like Snatch, Fear and Loathing in Las Vegas, Che, Sin City, and Sicario. His performance in Steven Soderbergh's 2001 film Traffic earned him his first Academy Award for Best Supporting Actor, while his role in Sicario landed him a BAFTA nomination.
Alicia Silverstone as Judy Nichols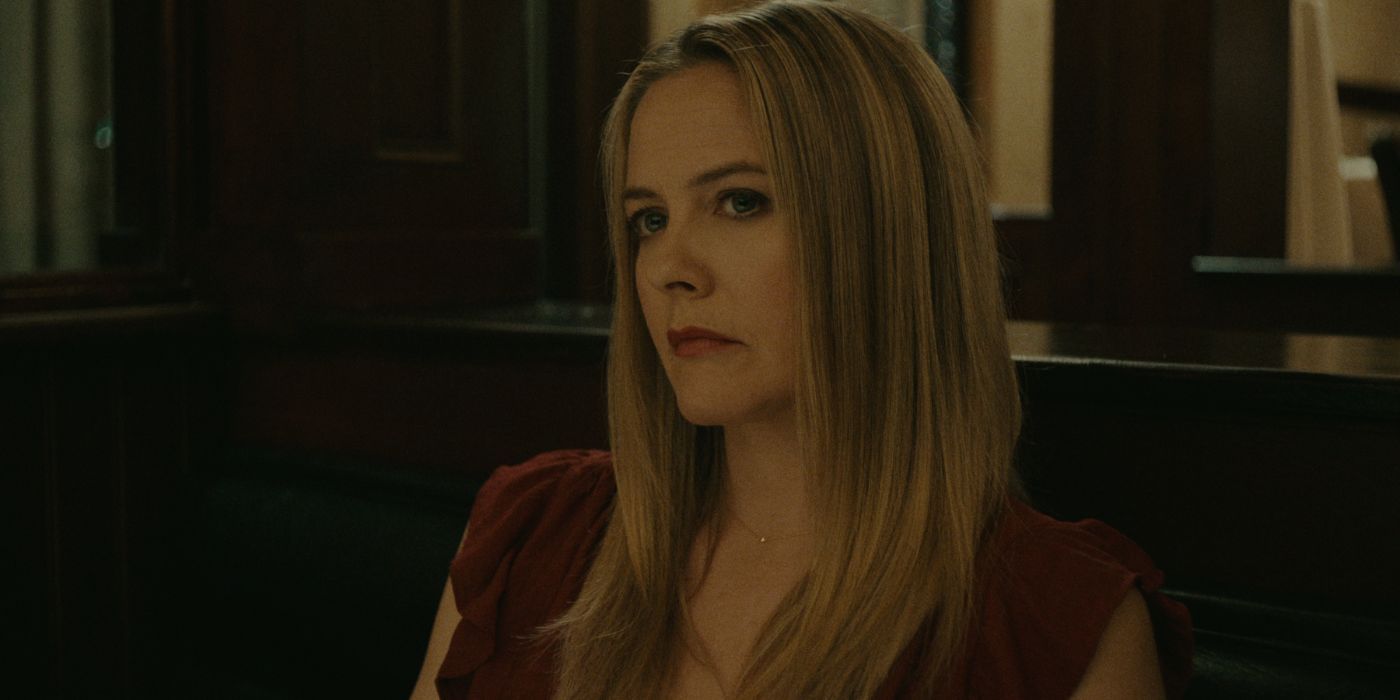 Judy is Tom's longtime wife who shows interest in her husband's cases and gets involved in solving them. She is more like his partner who he can rely on. As described by Netflix, "She's like a partner. She knows how to hold a gun. She knows about cases. She's kind of like Nichols' home coach."
Clueless star Alicia Silverstone takes on the role of Judy which marks a reunion with del Toro, 26 years after they last appeared together in Marco Brambilla's Excess Baggage. Although her role as Cher Horowitz in Clueless remains the most iconic and earned her several awards, Silverstone is also recognized for her performance in her debut film, The Crush, followed by Batman & Robin, Blast from the Past, Scooby-Doo 2: Monsters Unleashed, Book Club, and The Killing of a Sacred Deer. She is next set to appear in the upcoming films, Tunnels, Krazy House, and Y2K.
Justin Timberlake as Will Grady
Will is a real estate firm owner and the boyfriend of the murder victim. His life is turned upside down when he discovers her body at one of her listings. Despite his statements, Tom likes to consider him a prime suspect.
Singer, songwriter, record producer, actor, and former NSYNC member, Justin Timberlake stars as Will Grady. Regarded as one of the world's best-selling music artists, Timberlake has several Grammies, Emmies, Brit Awards, and Billboard Music Awards to his name. Beyond music, he has worked in several films, across various genres and is best known for The Social Network, Bad Teacher, Friends with Benefits, In Time, Palmer, and Inside Llewyn Davis.
Eric Bogosian as Captain Robert Allen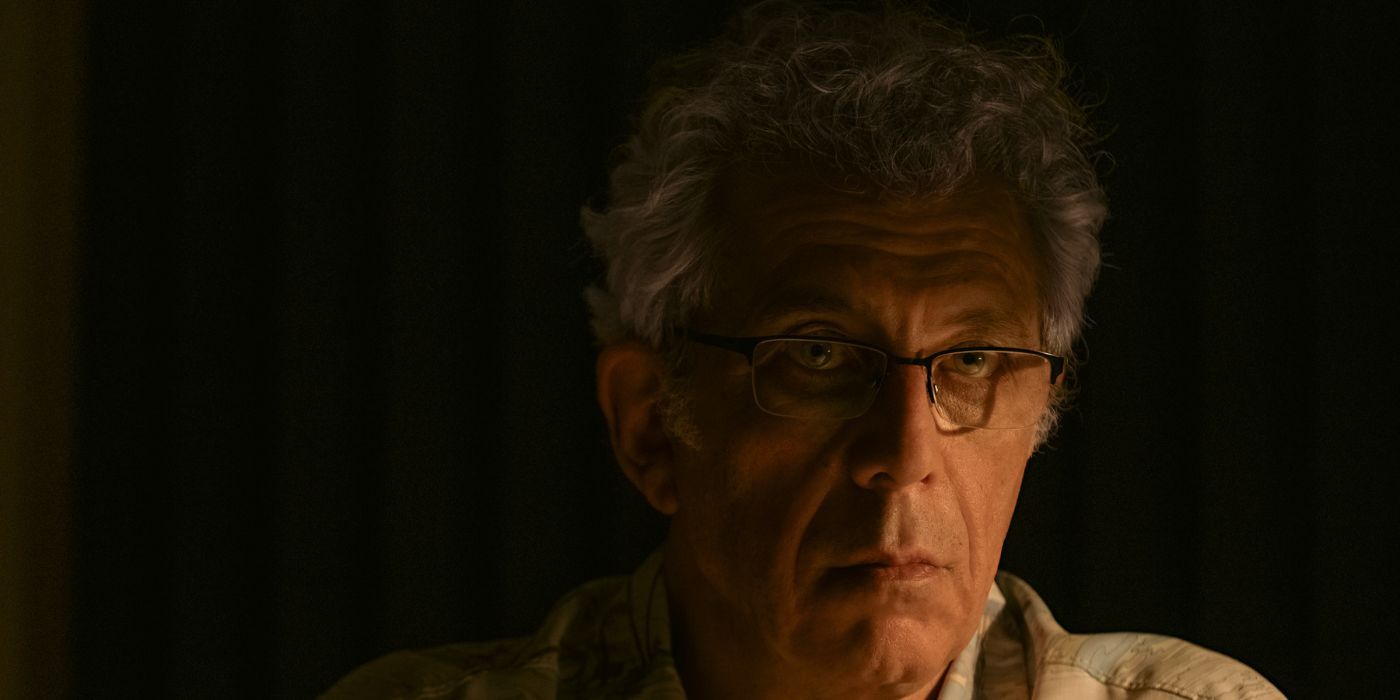 Robert Allen is Tom Nichols's mentor and Judy's uncle who is on his way out of the police force but takes up one last case when Tom begins to investigate the murder of a young woman.
The character is played by actor, playwright, novelist, and historian Eric Bogosian. He has worked on several stage productions, films, and television, and published three novels. In his career of four decades, Bogosian is best known for appearing in films like Talk Radio (which he also co-wrote), Cadillac Records, and Uncut Gems, as well as hit TV shows like Law & Order: Criminal Intent, Billions, Succession, and Interview with the Vampire.
Ato Essandoh as Detective Dan Cleary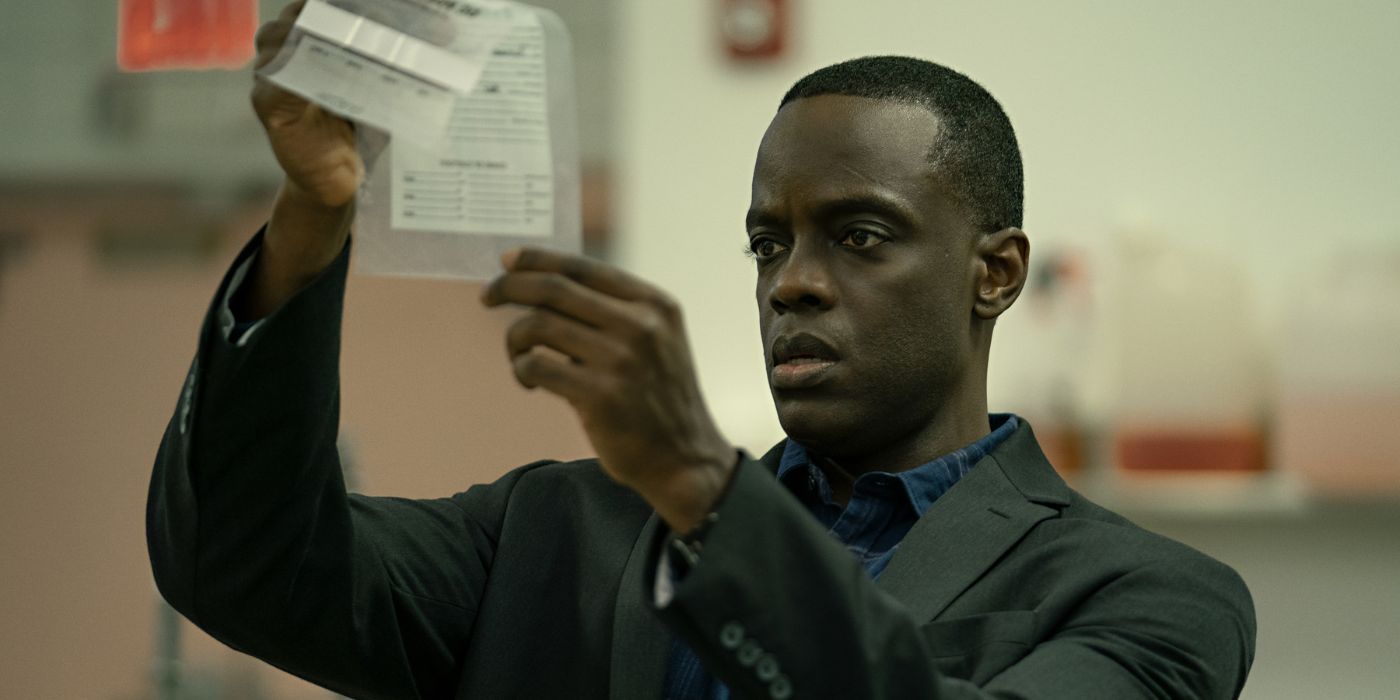 Dan is Tom's partner who is also working on the case of the murdered real estate agent and suspects the victim's best friend to be the killer.
Dan Cleary's role is played by popular television actor and playwright Ato Essandoh. Essandoh has played significant characters in popular television series like Elementary, Blue Bloods, Altered Carbon, Chicago Med, Tales from the Loop, and The Diplomat, as well as films like Blood Diamond, Django Unchained, and Dark Phoenix.
Frances Fisher as Camille Grady

Camille is Will Grady's mother. She is also a real estate agent like Will, albeit more experienced and watchful, and is known for dealing in expensive homes. Her relationship with Will, as we understand from the preliminary details, can be defined as strained, and she appears to be very judgmental of Will.
The character is portrayed by Frances Fisher, best known for her breakthrough role in Titanic as Rose's mother Ruth, and for major roles in television shows like Resurrection, Masters of Sex, Watchmen, and The Sinner, among many others. Fisher is next set to appear in the upcoming films, The King Tide and Rust.
Michael Pitt as Eli Phillips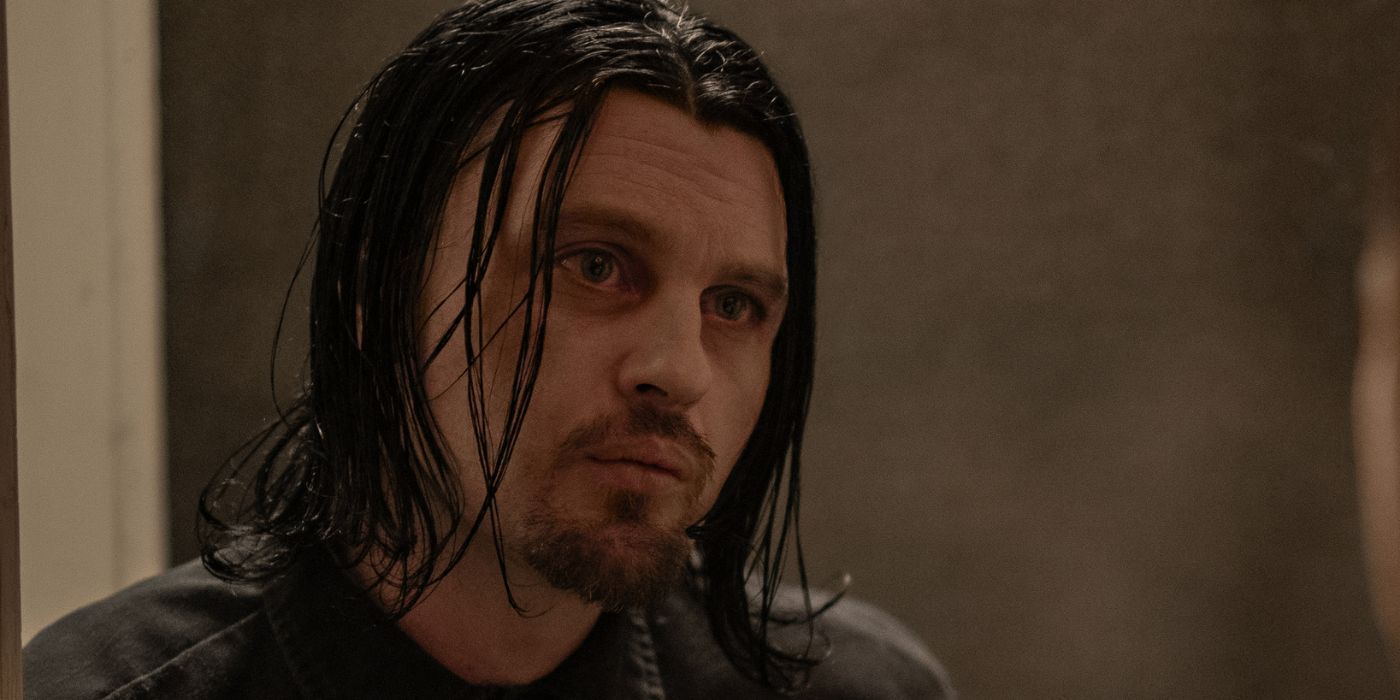 Eli is the classic "odd man out" in the town where he lives in the shadows but keeps an eye on everything. He is also a prime suspect in the case which is evident from his odd behavior as seen in the trailer.
His character is played by Michael Pitt, who had his breakout success as Henry Parker in the teen drama Dawson's Creek, followed by major roles in Boardwalk Empire and Hannibal. In films, Pitt is most recognized for his work in The Dreamers, Funny Games, Murder By Numbers, and Seven Psychopaths. He is next set to appear in the biopic You Can't Win and direct the upcoming film, Nocturnal.
Domenick Lombardozzi as Wally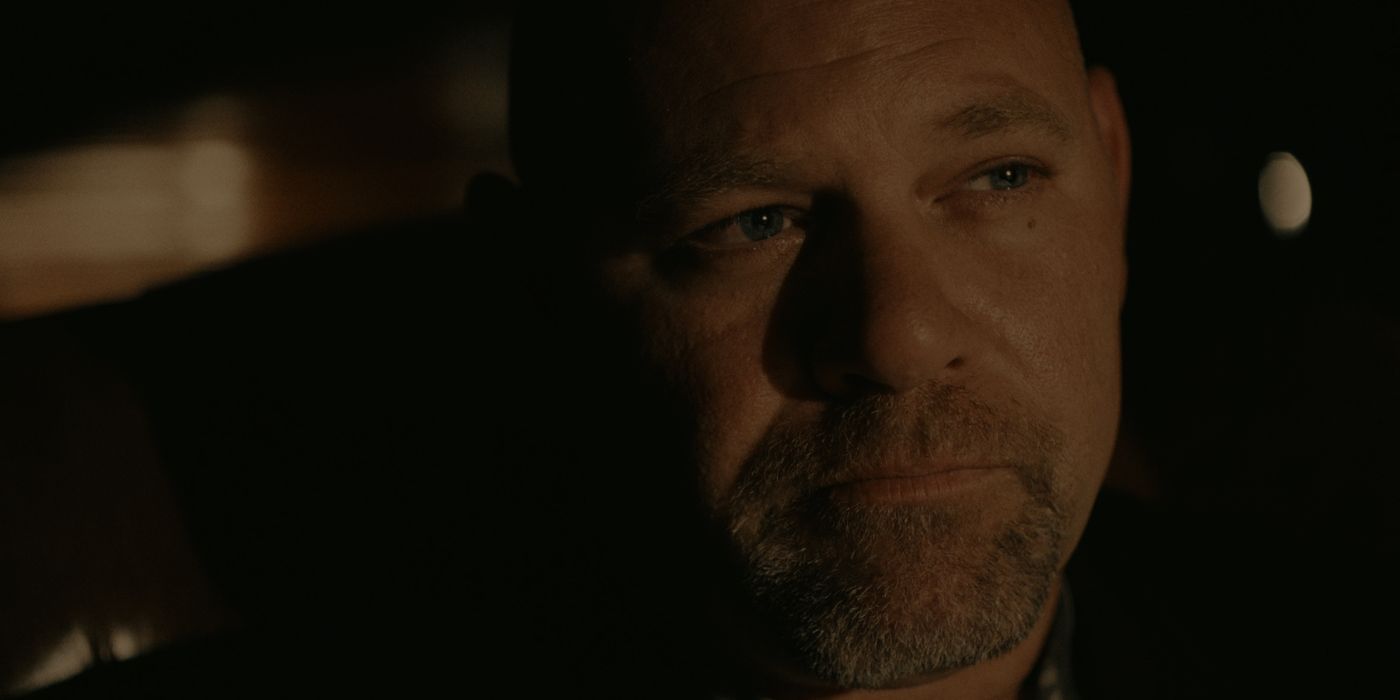 Wally is also a detective and family friend to Nichols who helps Tom with the investigation, although his moral values could be questioned.
Boardwalk Empire alum Domenick Lombardozzi plays Wally. Outside of Boardwalk Empire, Lombardozzi is best known for portraying Herc in HBO's The Wire, and for recurring roles in hit shows like Magnum P.I., Ray Donovan, Power, Billions, and Rosewood. His most recent work on television is playing Chickie Invernizzi on Tulsa King, a role which he is expected to return to in the show's second season.
Karl Glusman as Sam Gifford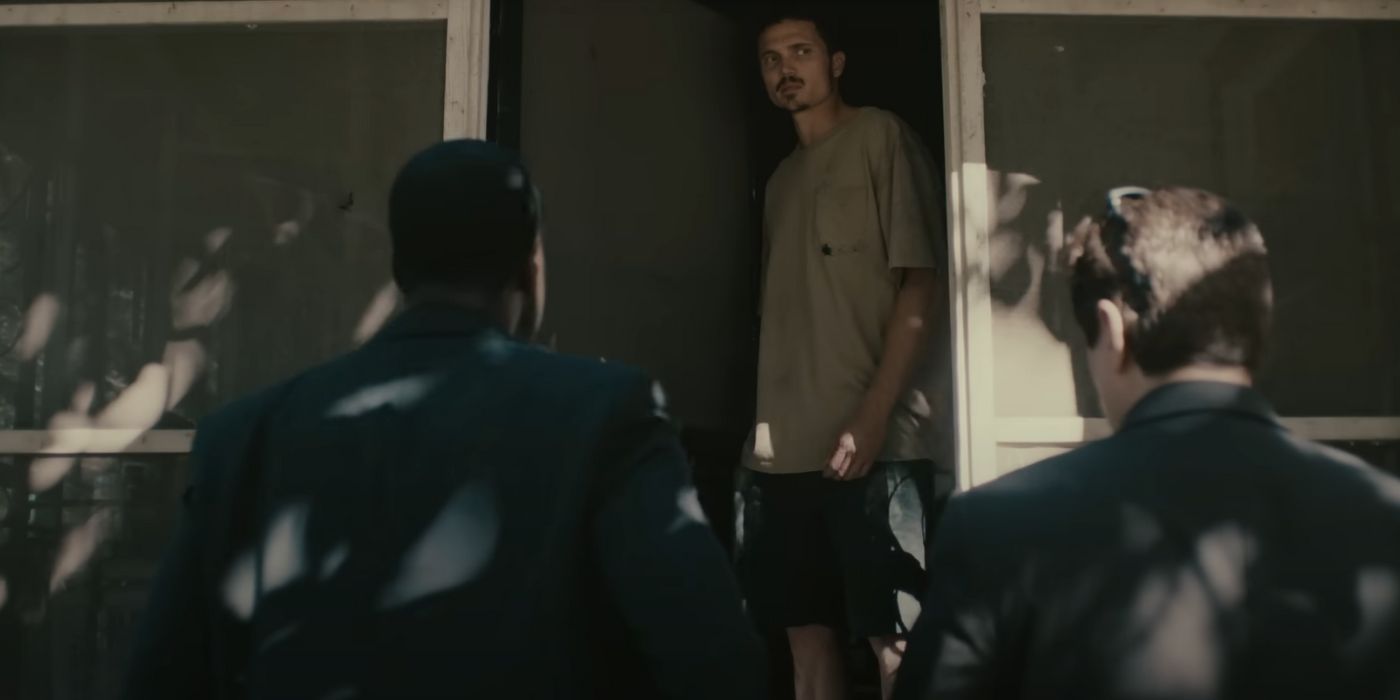 Sam Gifford is the victim's ex-husband and also becomes a suspect in the case.
Karl Glusman plays the role of Sam in this third film project of 2023. After his acclaimed performance in Gaspar Noe's Love in 2015, Glusman appeared in various roles in films like Nocturnal Animals, Greyhound, The Neon Demon, and Watcher, as well as appearing in television series such as Gypsy, The Idol, and Devs. He is next set to appear in the upcoming films, The Bikeriders and Civil War.
The rest of the ensemble cast also stars Matilda Lutz (Medici: Masters of Florence) as Summer Elswick, Mike Pniewski (Ozark) as Chief Marty Graeber, Thad Luckinbill (The Young and the Restless) as Peter, Sky Ferreira (American Woman) as Renee, the victim's best friend, Michael Beasley (Bloodline) as Victor, Owen Teague (The Stand) as Rudy Rackozy, and Catherine Dyer (The Blind Side) as Deena Allen.
Reptile is now available to stream on Netflix.
Stream on Netflix