Sam Cane: "There's so much hurt right now. It's actually hard to find the words to explain it. It's hard because you are feeling so much hurt but at the same time you are so proud of the group in how they fought back. It's something unfortunately I am going to have to live with forever"
Last Updated: 29/10/23 12:03am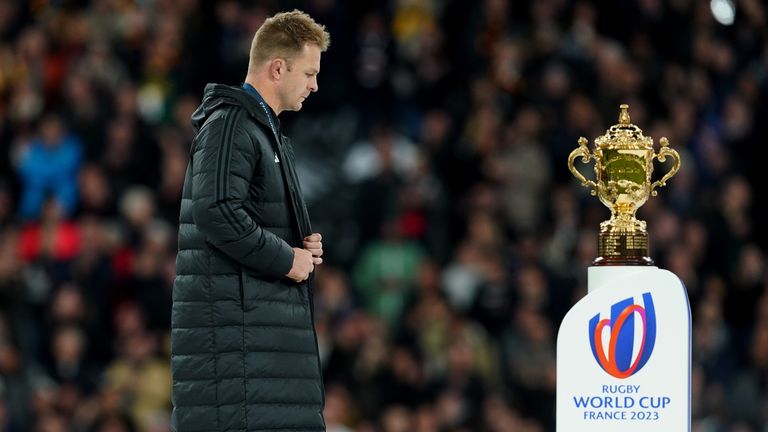 New Zealand's Sam Cane spoke of his "hurt" after his Rugby World Cup final red card against South Africa, saying he "will have to live with it forever".
Cane was shown a red card for a high tackle on Jesse Kriel in the 29th minute of New Zealand's 12-11 defeat to the Springboks in Paris, and though the All Blacks fought admirably, they could not claim victory.
"There's so much hurt right now," Cane said. "It's actually hard to find the words to explain it. It's hard because you are feeling so much hurt but at the same time you are so proud of the group in how they fought back.
"It sort of caught me off guard, the fact [Kriel] stepped back. But, look, we've been at this tournament for two months now, and anything around the head has ramifications.
"I'm not here to discuss whether it was right or wrong. It can't be changed. It's something unfortunately I am going to have to live with forever.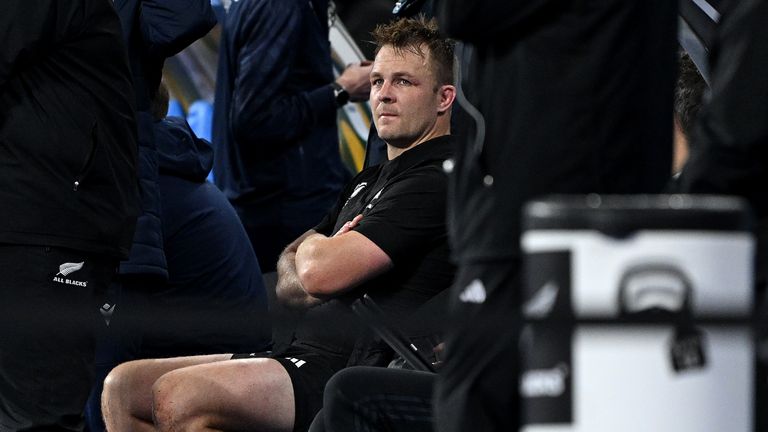 "We really gave ourselves a good shot of winning that game. I think it speaks volumes of the group as a whole. They are a fantastic group of men who care so much about playing for the All Blacks and making New Zealand proud. There's a lot of heartbreak in the sheds right now. It's hard."
Outgoing New Zealand head coach Ian Foster added: "To come within a whisker of pulling it off… it's heartbreaking.
"It's gut-wrenching for him [Cane], frustrating for us.
"I'm proud of our guys, to go down to that red card so early and fight our way back and give ourselves a chance is pretty special. I don't think it went wrong in any clear [way], it was a real arm wrestle, both teams had their moments… I'm incredibly proud of the way we fought."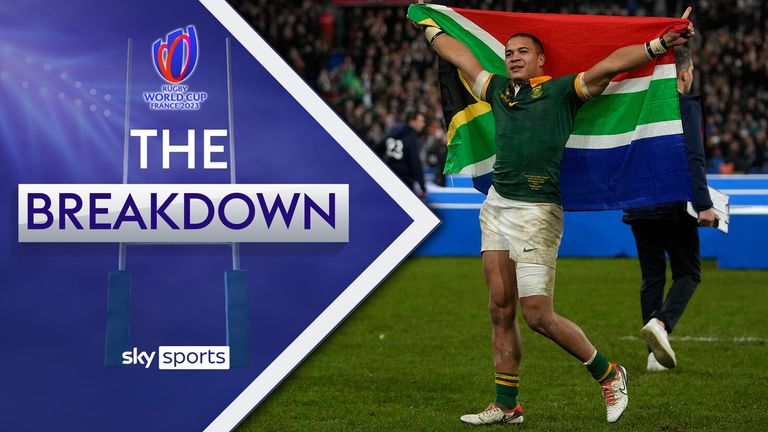 James Cole outlines how South Africa won their record fourth Rugby World Cup title after overcoming New Zealand who were reduced to 14 men after captain Sam Cane's red card.
Du Toit: We're honoured to play for all of South Africa | Kolisi: We have a job to inspire
South Africa back-row Pieter-Steph du Toit said post-match…
"The last three games have been quite tough. Each one we've played as a final and each one was by one point, so it was tough for us and we're happy with the win.
"For all of South Africa, we're honoured to be able to play for you guys and play for the Springboks. I know when we go back home it's going to be a warm welcome for us."
South Africa captain Siya Kolisi said post-match…
"What happened at the last World Cup, we were kind of hoping because we were trying to get the name of the Springboks back. But now, people were expecting us.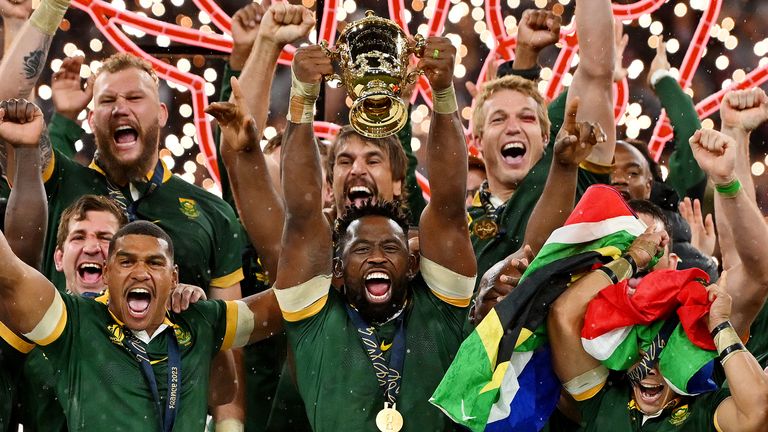 "There is so much going wrong in our country, we are basically the last line of defence, there are so many people who come from where I come from who are hopeless.
"There is so much division in the country, but we show people that it is possible for people from different backgrounds to work together – not just on the rugby field but in life in general.
"I've got a job to make sure I give everything I can to the jersey, to make sure I inspire the next generation that they can get opportunities like this."