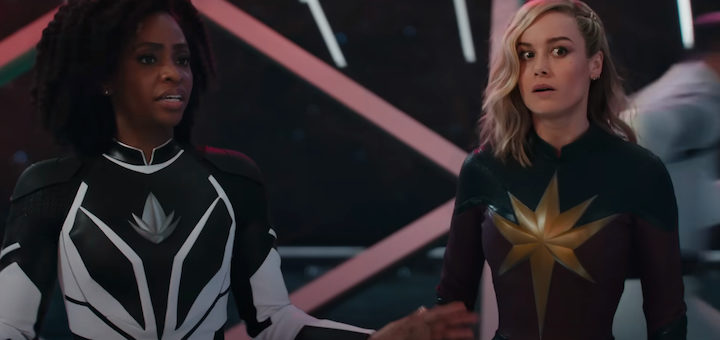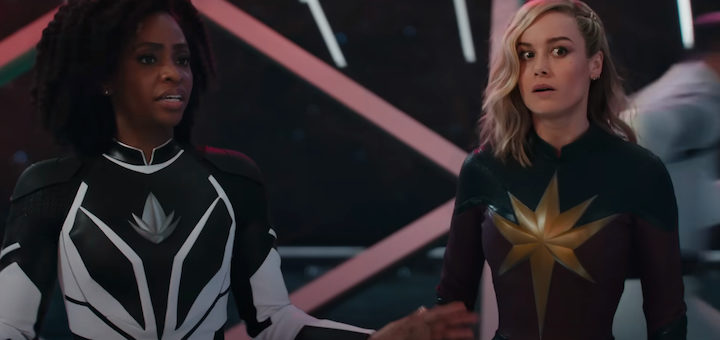 This week, we learned the details of the Jonathan Majors allegations.
We also heard from Matt Shakman regarding the seemingly stagnant Fantastic Four franchise. And The Marvels may have done…something.
I'll explain why I believe an odd, seemingly out-of-nowhere rumor in MarvelBlog News.
About The Marvels
Since I no longer do the whole "critic's screening" thing, I've got tickets for a November 9th viewing of The Marvels.
I'm one of those weird people who doesn't really like critic's screenings because I hate watching something I cannot talk about with friends immediately.
Also, my box office training kicks in at the strangest times. For example, I always enjoy loading Fandango and glancing at the presales.
When a Marvel film goes on sale, it'll often book several seats in a matter of minutes.
On day one of The Marvels, I loaded the page for a Thursday evening screening and had my pick of seats.
I was literally the first person buying a ticket for that show. At that point, I grew concerned because I'd done the same thing for other 2023 Marvel titles.
Guardians of the Galaxy Vol. 3 and Ant-Man and the Wasp: Quantumania both sold plenty of tickets on their first days.
Something's up with The Marvels, and the industry knows it. Early tracking actually lowered expectations to the $70 million range.
As usual, I'll stress that box office tracking is about as reliable as a coin flip, but presales for The Marvels aren't at the level anyone wants.
That's why a sudden story has arisen that is somehow baffling AND completely understandable.
Apparently, The Marvels will introduce a new character to the MCU…but one who is among the oldest Avengers.
I don't want to get too specific here for obvious reasons, but it'd be someone you know.
Stealing from The Rock
The fascinating part is that nobody, even generally reliable rumor sites, had heard anything about this character until the past few days.
That statement causes intrigue because it sounds like what DC did with Black Adam, which also wasn't tracking well. .
Dwayne "The Rock" Johnson's ex-wife and business partner, Dany Garcia, asked a favor of one of her clients, Henry Cavill.
Soon afterward, Black Adam added a scene with Cavill returning to DC as Superman.
This strategy represented The Rock's attempt to take over DC Studios, but the film's box office disappointed.
That's how James Gunn rose to prominence. Soon afterward, and probably not coincidentally, Cavill ended his business relationship with Garcia.
In short, Warner Bros. Discovery attempted to juice Black Adam's box office with a headline-grabbing cameo.
Is Marvel doing the same thing with this character cameo? That's a nuanced question.
I say this because the SAG-AFTRA strike has been ongoing since July.
So, Marvel couldn't have added anyone or shot anything in that timeframe.
Ergo, this idea must have been on the books for a while now. People involved with The Marvels kept a secret this whole time.
Then, once the film's tracking wasn't up to expectations, the story leaked. The whole thing could be coincidental, but I buy the premise.
I think Marvel wants this story out there so that more people will give their film a chance.
Also, while I cannot add specifics now, the cameo makes sense within the confines of Phase Five of the MCU.
The Jonathan Majors Update
I hate writing about this, and I know that some of you feel triggered reading it. So, if you don't want specifics, feel free to skip to the next section.
Prosecutors in the Jonathan Majors trial have attempted to gain access to a previous incident involving the actor and the alleged victim.
Majors faces a November trial in Manhattan, but the District Attorney's office  (DA) wants information about an encounter in London.
Notably, this incident occurred while Majors was in London filming season two of Loki, which is currently airing on Disney+.
Prosecutors are seeking additional details in an attempt to refute a motion to dismiss charges by the attorneys representing Majors.
I'll spare you the legalese of a lot of courtroom drama occurring in this case.
What's relevant here is that the prosecutors have revealed more details about the incident, which started with an ill-advised text.
Someone messaged Majors, "Wish I was kissing you right now." That person wasn't the actor's date that evening.
The victim, who was his date, saw the text and understandably reacted poorly.
The Charges against Jonathan Majors
We've all either heard or experienced stories like this where someone cheats, and their partner finds out.
What happened next is the indefensible part, presuming the allegations are true.
According to the DA, the victim angrily grabbed the phone.
In response, Majors: "began grabbing the right side of Ms. Jabbari's body and prying Ms. Jabbari's right middle finger off the phone, causing bruising, swelling, and substantial pain."
Later, the actor allegedly "then grabbed Ms. Jabbari's arm and right hand and proceeded to twist Ms. Jabbari's forearm, causing substantial pain to her finger and arm.
The defendant then struck Ms. Jabbari's right ear, causing a laceration to the back of her ear and substantial pain."
As the victim attempted to exit, Majors reportedly "grabbed her, picked her up, and threw her back inside … [and] sustained substantial pain, including a fractured finger, bruising about her body, a laceration behind her right ear, and a bump on her head."
Majors currently faces a trial date of November 29th. So, we'll learn how much of this is accurate in a month. It definitely doesn't look good, though.
Marvel Miscellany
As strongly hinted last week, Deadpool 3 won't keep its release date.
That became a foregone conclusion once the union and Hollywood producers failed to reach an agreement two weeks ago.
Captain America: Brave New World appears likely to fill that May 3rd, 2024, release date, but even that isn't certain.
Variety suggests that Deadpool 3 will debut in the fall of 2024, although that may yet prove ambitious.
The studios really, really need to pony up and pay actors so that we can end this nonsense. It's killing the 2024 movie schedule.
In Fantastic Four news, Matt Shakman appeared on a podcast and swore that Marvel's recent problems haven't impacted Fantastic Four any.
I admire his optimism and willingness to speak kindly of his cohorts and employers, but…come on! Nobody buys that.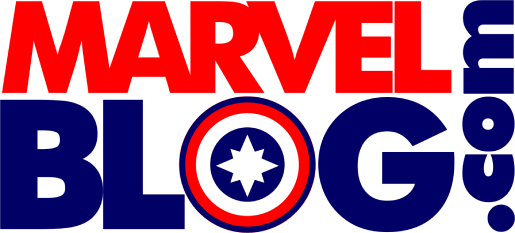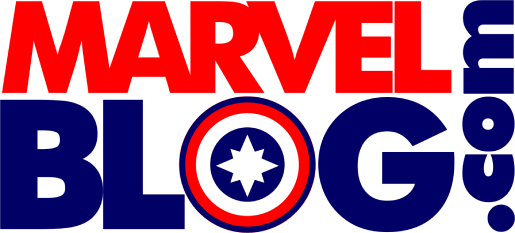 Thanks for visiting MarvelBlog.com! Want to go to Disney? For a FREE quote on your next Disney vacation, please fill out the form below, and one of the agents from MickeyTravels, a Diamond-Level Authorized Disney Vacation Planner, will be in touch soon!
Featured image: Marvel