The Big Picture
Momager Kris Jenner faces persistent complaints from her children about limited time and support, a longstanding issue dating back to their early years on reality TV.
Khloé confronts her mother about feeling overwhelmed with her workload and lacking support, expressing frustration that Kris prioritizes new opportunities over her current commitments.
Trust is a major issue in their relationship, extending beyond work matters, as Khloé refuses to let Kris spend time alone with her grandchildren due to a lack of trust, mirroring her lack of trust in Kris as her manager.
It has been a persistent problem for momager Kris Jenner that her children complain her time is too limited to manage them all. And to give her credit, you don't help to build a billion-dollar dynasty without a lot of hard work. Be that as it may, the most recent complaint from the kids was heard on episode six of The Kardashians on Hulu when Khloé sits down to make clear to her manager that more support is required. One child or another not having enough of their mother's attention is a reoccurring trope that extends all the way back to the family's early years on Keeping Up With the Kardashians on E!.
Khloé's Complaints About Kris' Momager Skills Are Deep Rooted
In the third season of Keeping Up, early in their respective careers as reality star and momager, Kris begins to manage the career of Kourtney in addition to that of her sister Kim. Both sisters immediately complain that her time is spread too thin to manage them both effectively. Kim expresses anger because her mother is distracted as she prepares for Comic-Con. Later, Kourtney feels the pressure when Kris forgets to attend her first photo shoot while she is busy helping Kim.
These complaints began before Kim's shape-wear brand SKIMS existed and before KKW Beauty had morphed into SKKN BY KIM. It was before Kourtney started her lifestyle website Poosh and gummi-vitamin brand Lemmelive. Khloé hadn't started her clothing line Good American. Youngest sister Kylie had yet to start Kylie Cosmetics or the more recent fashion line khy. It predates young Kendall's beginning model trotting across the globe and her later development of 818 Tequila. It was certainly before there were MET galas and fashion shoots and appearances around the world to confirm for each child.
To be fair to Kris, managing the careers of five highly competitive and successful daughters – and one low-key son – while also filming a reality TV show, and attempting to be present in the lives of 12 grandchildren would leave any person overextended. Kris even begins season four of The Kardashians by acknowledging she has been overdoing it, stating that she used to "say yes to everything" and try to be on top of every business need that arose for every child. She goes on to acknowledge that spreading herself thin is not a healthy choice and insists that this year she will start slowing down. Such consistent criticism from her children about a lack of management attention and her intention of slowing down begs the question – will Kris find a way to keep her clients happy or is it time for at least some of them to finally move on from their momager?
Khloé Lays Her Frustrations With Kris on the Table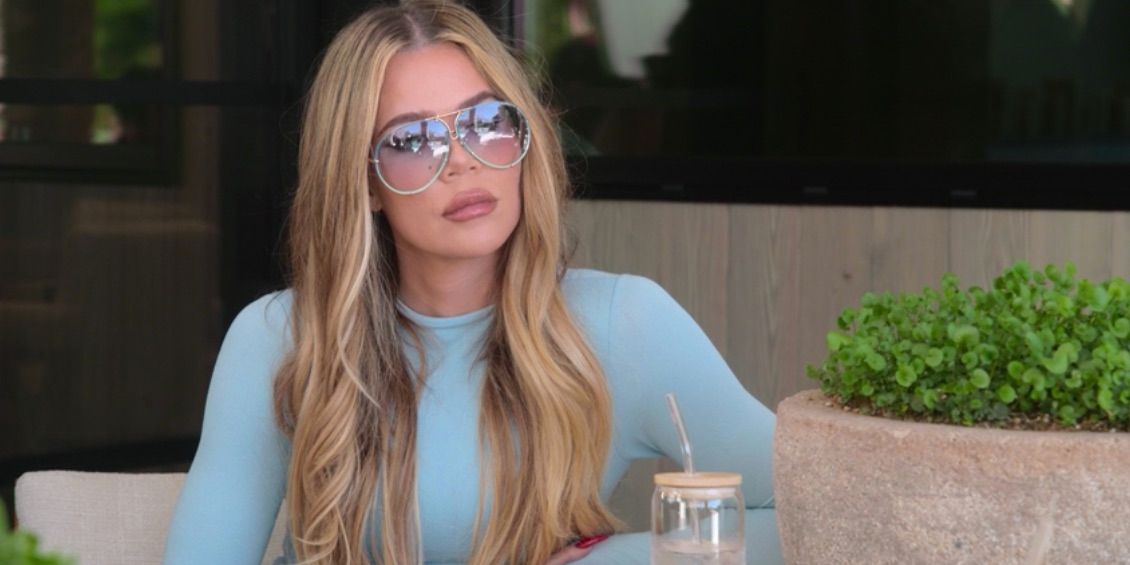 Khloé has always been the daughter who understands both sides of an argument, a skill set honed over years of playing middle-woman in her siblings' seemingly constant feuds. However, she is also the sister who most consistently holds her family accountable and points out hard truths they might not want to hear. Khloé's confrontation starts when Kris raises the topic of whether she should accept a contract to start a podcast. Despite acknowledging her daughter's point that she already has too much on her plate, Kris pitches hard that this career move will be a positive choice for her. Khloé is initially patient while listening to the pitch, but she has a host of reasons why this deal won't work for her current situation. She also feels her manager should already be helping to attend to her current commitments. Khloé makes clear to her mother that she is drowning in her workload at present and whether she would be good at hosting a podcast or not is completely beside the point.
When momager Kris keeps pushing for that "yes," viewers start to see Khloé's irritation mount. She counters the compliments from Kris with the criticism that her manager is "only there until the contract is signed." She then feels left alone to deliver the promised product without a team to support her. Kris tries to counter this narrative, but she has her "media training" hat firmly pulled on for the camera. She claims through tight lips that they simply disagree, that Khloé's evaluation of their management relationship is not a fair one, and that her daughter is "spiraling" while not understanding the big picture. The tension is palpable, and the audience gets the sense that if cameras weren't rolling the conversation would have been much more heated. Khloé insists she does not want to continue a conversation where she is not being heard. With a few choice expletives thrown in, she claims that for years she and her mother have "put a Band-Aid over a bullet hole." In a confessional, she then questions whether her mother understands her point, and states that she does not have any expectations of her because "without expectations you don't get hurt." The across-the-table confrontation between daughter and momager is a hard scene to watch because Khloé's hurt is so obvious and Kris's reaction to it is so business-focused that she is missing the deeper truth of her daughter's claims.
There's a Lack of Trust From the Kar-Jenners in Kris As a Momager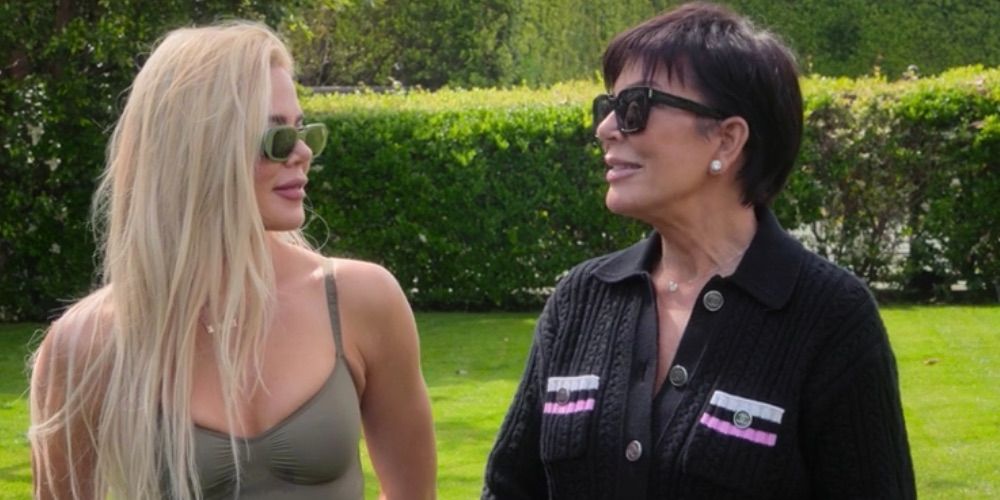 The real issue the momager is facing is a matter of trust. Despite Khloé's best effort to convince the viewer that her issues are with her manager rather than her mom, earlier in episode six we are also given a clear example of how her distrust is not limited to their work relationship alone. Khloé refuses to allow her mother to take her two grandchildren True Thompson and Stormi Webster to a friend's farm to spend the day alone with them. Khloé instead sneakily follows them there and overtakes her mother's intention to spend quality time with her grandkids unsupervised. Khloé has no trust that her mother can handle the two girls without being distracted, just as she does not have any trust that her manager will be present to follow through on her promises. Kris seems completely shocked when she sees her daughter's vehicle rolling up to the farm. She asks production if they knew she was planning this and speaks directly to the camera several times to question "Are you kidding me?" and "Doesn't she trust me?" The answer is a clear and glaring "no." And while things are seemingly smoothed over by the end of the visit, the smiles on camera are pretty tight as they both manage to send some passive-aggressive barbs back and forth.
With trust being such an issue between mother and daughter, can Kris find a way to keep her client happy? A preview for the seventh episode provides a glimpse into Kris's intended solution for Khloé's problems with management. The clip shows Kris seemingly employing a virtual reality team to create an artificially intelligent hologram version of herself to be placed in her daughter's home (we live in surreal times).
While this is a typical passive-aggressive move for the Kardashian clan, to create a wild stunt in order to prove a point to another family member, an AI assistant seems like a questionable solution to Khloé's very real request for help. In the face of Kris's apparent refusal to take her daughter's complaint seriously, and her stated desire to be less involved in work matters in general, it would seem that the time may be right for Khlo-money to say "thank you, next" to her momager.