Third-year forward out of Duke University, Jalen Johnson, didn't hold back as he threw a monster jam over two defenders. The Atlanta Hawks are playing the New York Knicks tonight and Johnson's athleticism is on full display. The 6-foot-9 forward is showing off major bounce this season for the Hawks.
Johnson flexed as he skied over two defenders, Josh Hart and Isaiah Hartenstein, during the last three minutes of the first quarter. The forward drew the foul but unfortunately couldn't complete the three-point play. It still woke up the fans watching the game live and the Hawks' bench was in awe. As of writing, the Hawks trail the Knicks 69-75 in the third quarter.
Watch the video of him posterizing the two Knicks players.
•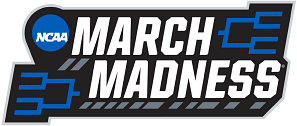 Johnson had a blast in his first game this season, against the Charlotte Hornets. The team lost, 110-116, but the forward provided a huge boost for the team with his performance. He scored 21 points, with seven rebounds and two assists in their game against the Hornets. He also had a couple of steals in the game, showcasing his versatility on both ends.
You might also be interested in reading this: Atlanta Hawks Injury Report: Latest update on Wes Matthews as team takes on Charlotte Hornets
---
Jalen Johnson is looking to help get Atlanta's first win in their match against the Knicks
The Hawks weren't able to get a win in their first game of the season. The team is still determined that they'll be able to make a difference and start to get some wins soon. Jalen Johnson shared what the team has to do ahead of their matchup against the Knicks.
"We have a lot of room to improve, we did a lot of good things but there is a lot of room to get bette. I think that everyone has that same mindset that we are willing to do whatever it takes to keep getting better throughout this season." Johnson said.
"Getting stops, getting out in transition, and ball movement as well. We showed in that first half when we were getting stops, we were running and then it kind of slowed down in the second half and we are just looking to maintain that throughout the entire game."
Jalen Johnson expects the entire team to get better at what they are doing. Although they lost their first game, he isn't letting it get their hopes down.
Also read: What is Onyeka Okongwu's contract with Hawks? Closer look as forward agrees to multi-year extension