It would be a travesty if Travis Kelce wouldn't be a first-ballot Pro Football Hall of Famer when he's eligible. After all, he has built an impressive resume worthy of a gold jacket and a bronze bust. Aside from two Super Bowl victories, he is a seven-time All-Pro (four first-team) and an eight-time Pro Bowler.
He also holds the record for most 1,000-yard (7) and 100-reception (3) seasons by a tight end. With nothing left to prove, his legacy will be immortal once he retires as a football player. While there's no definitive timeline about hanging his cleats, it has constantly crossed his mind during his 11th NFL season.
---
•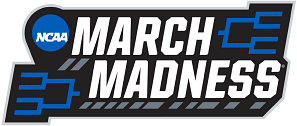 Travis Kelce contemplates retirement more often after a decade of pro football
In an article by The Wall Street Journal's J.R. Moehringer, Travis Kelce admitted he has regularly thought about leaving the game as a player "more than anyone could ever imagine." His injuries and the surgeries that came with it are the foremost reasons for his consideration of life after football.
Kelce said:
"That's the only thing I've never really been open about, the discomfort. The pain. The lingering injuries… the 10 surgeries I've had that I still feel every single surgery to this day."
Travis Kelce missed the Kansas City Chiefs' 2023 opener this season against the Detroit Lions due to a knee bruise. He also suffered a low ankle sprain during their Week 5 game against the Minnesota Vikings. But that's just a partial list of his extensive injury history.
The former Cincinnati Bearcat had a microfracture procedure on his knee during his rookie season. Three years later, he had a cleanup procedure on his shoulder. He also went under concussion protocol in October 2017 and January 2018. Kelce has also experienced rib and neck injuries at various points in his career.
Last April, Kelce shared with Bleacher Report's Scott Polacek that he hasn't put much thought into leaving football for good. But as their 2023 campaign went on, his perspective has changed. Despite the change in mind and heart, his retirement won't happen anytime soon because of his love for the game.
As shared by his therapist, Alex Skacel, in the same WSJ article, Kelce felt guilty he hadn't done enough exercise during their trip to Paris Fashion Week. Skacel told Kelce to go on a run, which the All-Pro tight end turned into a mini-marathon at a time when most people in Paris slept.
---
Travis Kelce has a promising life after football
Only he can tell when he is ready to walk away from playing football. However, it's noteworthy that his four-year, $57.25 million contract will end after the 2025 season. Playing through that deal gives him two more years after his current campaign.
By the time his contract is finished, Spotrac estimates that Travis Kelce has earned over $107 million from football salaries. It doesn't count the millions of dollars he gets from brands like DirecTV, Nike, Bud Light, State Farm, and Pfizer, among others.
He has also made good investments with his money. Aside from recently buying a $6 million Kansas City mansion, he has also invested in Formula 1's Alpine Racing Team with Patrick Mahomes. Kelce is also an investor in RealTruck, PlayersTV, and Cholula Hot Sauce.
The Ohio native also has a budding media enterprise via the New Heights podcast with his brother, Philadelphia Eagles center Jason Kelce. Therefore, Travis Kelce will have a good life beyond the helmets, pads, and cleats.
Edited by Lance Fernandez