The Big Picture
October 2023 marks a significant moment for yuri anime with the release of Stardust Telepath, The Vexations of a Shut-In Vampire Princess, and I'm in Love With the Villainess.
I'm in Love With the Villainess stands out as a groundbreaking yuri anime, breaking barriers and setting a new standard for the genre.
The show bravely addresses queerness, going beyond typical romantic elements and exploring the complexities of love and sexuality, offering a refreshing and engaging perspective.
Fans of yuri anime, stories that focus on love between two women, know we can often go months or even years without a new yuri story hitting the screen. The genre is prolific in manga but vastly underrepresented in the number of titles that get translated from page to screen. Which is why October 2023 is so remarkable. October is already a big month for anime this year with Jujutsu Kaisen Season 2 and the One Piece live-action show premiering. But beyond just the smash hits, we have three yuri anime airing simultaneously right now: Stardust Telepath, The Vexations of a Shut-In Vampire Princess, and I'm in Love With the Villainess. Each story is unique and greatly appreciated by fans of this underappreciated genre, but one in particular stands out from its peers not just from this month but for all yuri anime. I'm in Love With the Villainess is breaking barriers and setting a new status quo, and that's a good thing.
What's 'I'm in Love With the Villainess'?
I'm in Love With the Villainess is a yuri anime based on the light novel and manga of the same name. The story follows Rae Taylor (Hannah Alyea), a girl who was once a normal office worker who died of overstress and was reborn in the world of her favorite otome (dating) game. But Rae's not after any of the prince targets the game laid out for her, instead she's had a long-running infatuation with the game's rival: Claire Francois (Lindsay Sheppard). She's a bully meant to get in the protagonist's way but for Rae, she's the whole reason to play the game in the first place. And when Rae awakens in this world she knows so well she immediately decides to make her love for Miss Claire known.
The story follows Rae and Claire as they get to know each other, attending a prestigious academy and learning magic to help them shape the world. All the while rebellion against the aristocracy that controls this world brews in the background. But Rae intends to spend her new life making sure Claire is safe and happy (and to confess her love as often as possible), never asking for anything in return.
The Scarcity of Yuri Anime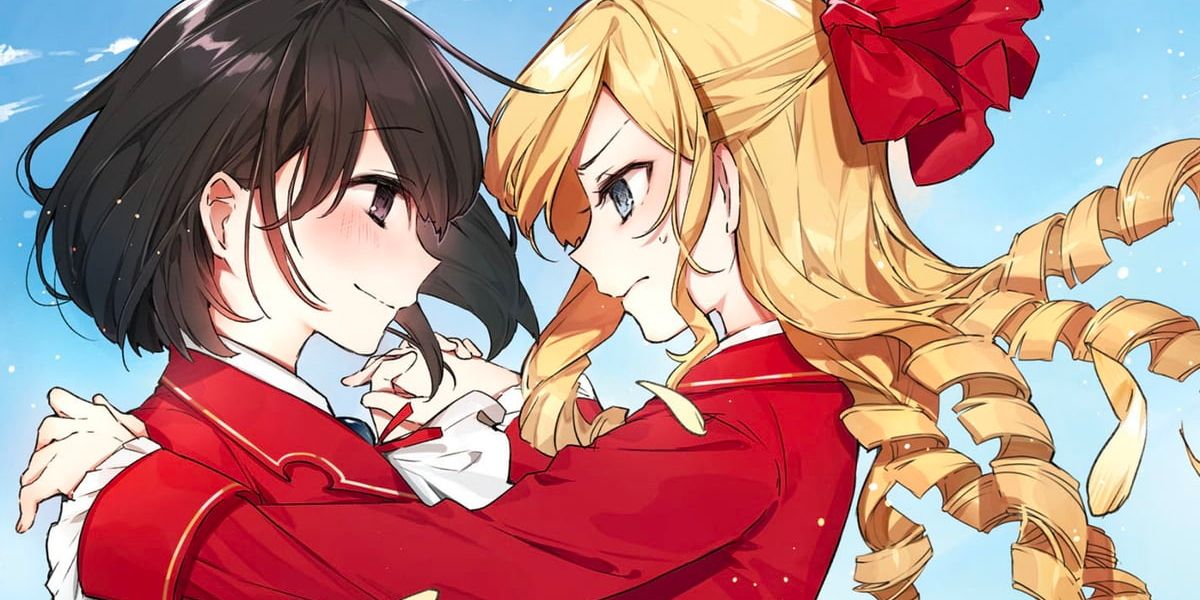 To understand what makes this show so special we have to first understand the landscape of yuri up until this point. Queer anime is still rare enough but yuri is especially hard to find. Over the years there have been a handful of adaptations of love stories between women, but the shows often soften the overtly romantic elements. And just as frequently these shows only get a single 12 episode run that barely gets us to the end of the first volume of source material. We're usually lucky if we even get a one-confession (Adaichi and Shimamura and Whispered Words are great examples of this). Forget talking about the intricacies of sexuality or feelings of love, it's hard to even get admission of a crush out of some of these shows. So with the precedent set so low, it's really hard to do anything but improve. And I'm in Love with the Villainess takes that challenge.
Being Brave Enough to Say the "G" Word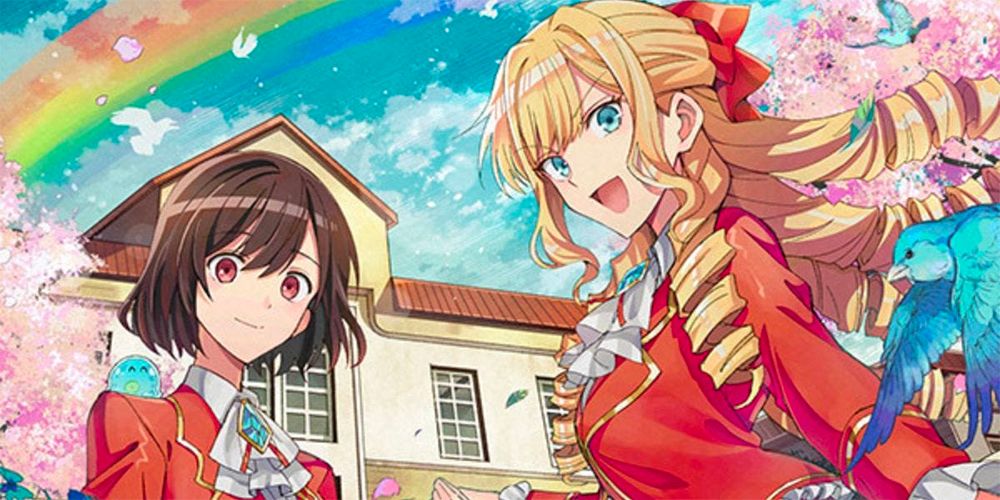 Those who don't watch a ton of anime may not realize how wild it is to hear a character actually call herself gay. While it's not unheard of to have queer characters in anime, it's definitely not common and having them do something as overt as come out is almost unheard of. Plenty of anime are about girls who seem to be in love, but very few are willing to actually say it. With the premise being what it is, it wouldn't be hard at all to simply take that titular acknowledgment of Rae being in love with the villainess as enough confirmation, but this show does something unique by going a step further. It's genuinely interested in engaging with queerness not just a means for a love story but a real lived experience. Rae is gay, she's been discriminated against for it in the past and in her new world. When someone tries to say gender is irrelevant to love, Rae makes a point to say that isn't the case for her. It's not a case of her falling for Claire and her happening to be a woman, Claire being a woman was part of why Rae fell for her. It's no more than a short scene, but it breaks down sexuality so much more than most anime, even queer ones, are typically willing to do.
A (Gay) Twist on the Isekai Formula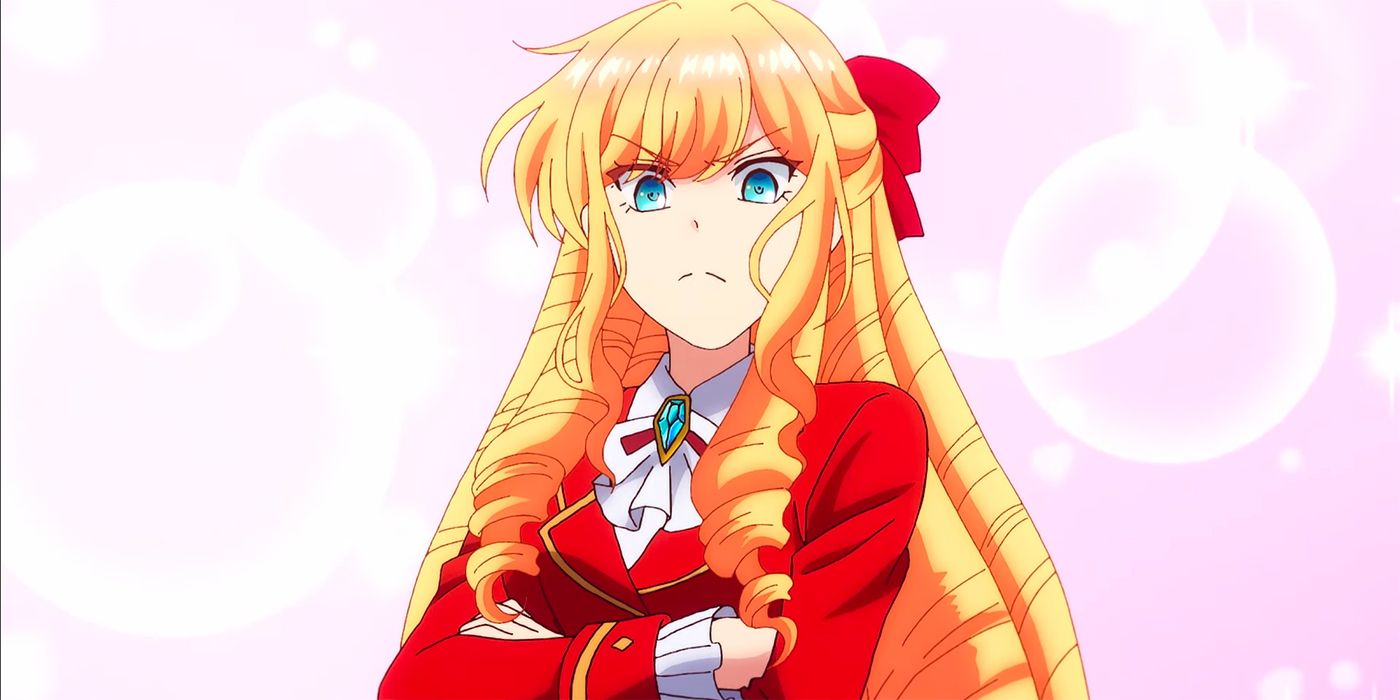 I'm in Love With the Villainess is an isekai – a story where someone is transported to another world. This genre is inherently a source of wish fulfillment. A boring everyday life is traded for one of grand adventure, romance, and purpose. The typical format for an isekai usually involves some Average Joe dying waking up to find himself in a fantasy setting, surrounded by powerful women who all inexplicably want to date him. There are many variants on the genre, but that set up is still pretty stock standard for the genre (ex. KonoSuba). Villainess turns this trope on its head not just by having a lesbian protagonist but in her ardent rejection of the typical harem format. The guys in the game still express interest in her but rather than be pulled in by the flattery, Rae sticks to her guns. She's in this game to win and make sure Claire is happy, everything else is just drivel.
You'll Fall In Love With 'I'm in Love With the Villainess'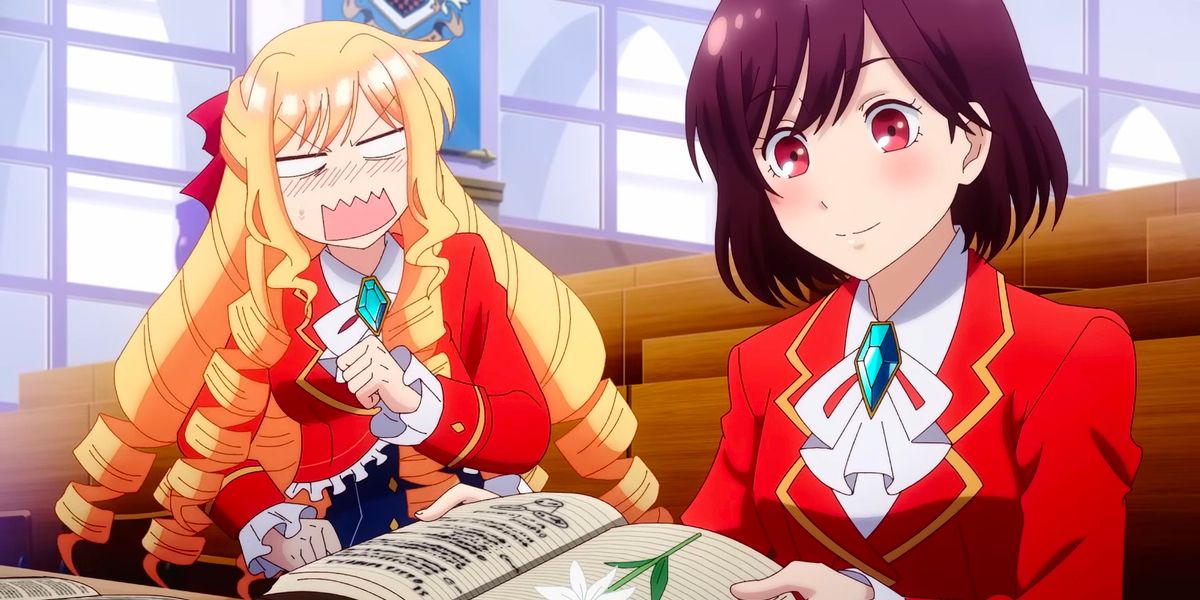 Beyond some of the subtly revolutionary things it's doing, this show is just plain fun. A cute little dopamine boost. The contention between Claire's upright aristocrat attitude and Rae's unending flirtiness leads to plenty of cute banter. The supporting cast is filled out with characters who bring their own intrigue: the quiet Prince Thane (Oscar Seung), the formerly upper crust Misha (Marisa Duran), and even the cute slime Ralaire (charmingly named by Rae as a combination of Claire's name and her own). While the story starts off as a lighthearted fantasy romp, the political intrigue that's trickle-fed to us at the beginning continues to grow into something much larger. Not to mention the slow burn romance that will have you laughing and crying in equal measure. This show doesn't want to change the world, but it does want to change anime. It's taking steps with lesbian romance we rarely ever get to see in this medium. Not just creating a fun little gay show but setting a precedent that these fun little gay shows don't need to be afraid to have deeper things to say. Things are slowly getting better for queer characters in anime on a broad scale and shows like I'm in Love With the Villainess are absolutely essential to keep this progress going.
I'm in Love With the Villainess is available to stream on Crunchyroll in the U.S.
Watch Now