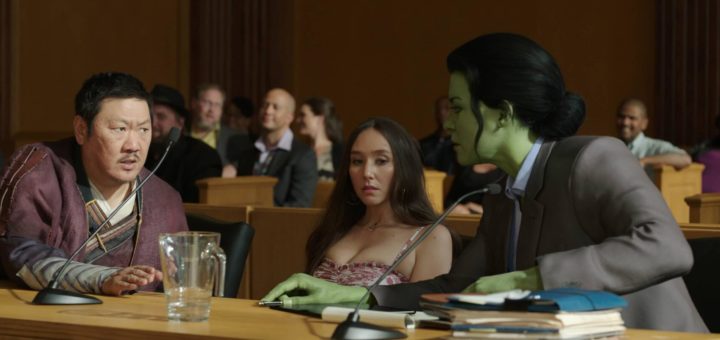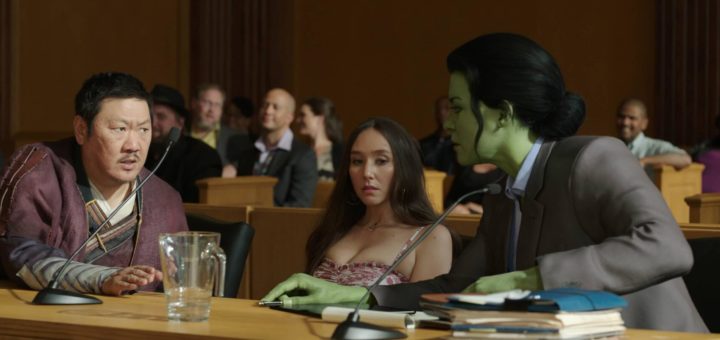 Some shadowy sections of the internet would have you believe that the Marvel Cinematic Universe has collapsed.
These critics with questionable entertainment taste rant and rave like lunatics about how something's missing in the MCU.
While I recently acknowledged a few misfires (I'm looking at you, Secret Invasion!), the reality is that the MCU has brought plenty of joy lately.
Here are a dozen highlights of the last year of the MCU.
Cosmo
You don't often witness a hero's journey that involves a dog trying to prove her nobility.
In Guardians of the Galaxy Vol. 3, we watch Cosmo prove that she is, in fact, a good dog.
Of course, since we're talking about a Marvel story, this "dog" is a psychic Russian astronaut, but that's beside the point.
Cosmo's story doesn't earn significant screen time, but the payoff here is exceptional.
The Christmas Song
Please indulge me as I recite lyrics from The Guardians of the Galaxy Holiday Special's Christmas song:
"Santa comes with sugar plums
And hurls them at your head
But if you're on his naughty list
He shoots missiles at your toes
He might just roast your chestnuts
With his powerful flamethrower"
That sounds more like Robot Santa Claus from Futurama:
But that song is hysterical. The deconstruction of the Santa Claus myth proves ideal for lampooning, and the Old 97's nail it.
Ironheart Arrives
The buildup for this character occurs right in front of us in Black Panther: Wakanda Forever.
A college student designs something so powerful that Wakandans visit her at her dorm to learn more.
A few minutes later, this student takes flight as Ironheart, someone who has built an Iron Man-esque power suit in her spare time.
Tony Stark famously built his suit from scraps in a cave. Until now, nobody else could match the feat.
In this moment, Riri Williams establishes herself as a force in the MCU.
A Heroic Queen Rules Wakanda
Speaking of Wakanda Forever, Angela Bassett dominated the 2022-2023 awards circuit due to her performance as Queen Ramonda.
This character has suffered the loss of her husband and son, yet her responsibilities as the leader of her people prevent her from processing the losses.
To the very end, Ramonda leads by example and exemplifies the greatness of the nation of Wakanda. It's inspirational.
Also, we shouldn't overlook the fact that Bassett's work in this role is culturally impactful.
In the wake of Chadwick Boseman's tragic death, someone else needed to step up and establish a standard. Bassett did that and oh so much more.
Leapfrog's Lily Pad
When I was compiling this list, I initially chose to split the selections relatively evenly.
Then, I quickly recognized that one show's high points merited more representation. So, a full one-third of this list belongs to She-Hulk.
Since this list demonstrates my personal feelings, I couldn't very well write it without mentioning the hysterical character of Leapfrog.
She-Hulk explores the idea of a subpar, would-be hero akin to Tony Stark.
Alas, being rich isn't the only component necessary to become Iron Man.
Leapfrog realizes this when his first attempt at justice goes wrong, thereby sending him down the unintended path of, well, villainy.
Along the way, we see Leapfrog's Lily Pad, his headquarters that includes several arcade games, including the most hysterical one, Frogger.
Madisynn
In 2005, the USA Network reinvented itself as the go-to place for likable people. The cable channel's slogan was "Characters Welcome."
Various series reflected the fact that television characters should feel like people you know.
On She-Hulk, a random episode employed a running joke about a fraudulent magician.
As part of the story, we met a woman named Madisynn, who launched her catchphrase, "But it's not where you thiiiiiiink!"
This character proved so immediately, intensely popular that the internet had her killing Thanos by the end of the week:
Ms. Marvel Makes History Fun
Every episode of Ms. Marvel is interesting in its own way. Still, the most successful of them from a storytelling perspective is Time and Again.
In that fifth episode, the story circles back to 1942 India, a tumultuous time best known for the Partition.
Teenager Kamala Khan experiences this history in real-time through her great-grandmother, Sana.
We learn about the otherworldly Clandestines, but we do so while also witnessing a seminal moment in world history. It's masterful storytelling.
Rocket Identifies As a Raccoon
Director James Gunn once experienced cancellation due to some of his ill-considered, provocative tweets from the early days of social media.
However, the reason why this happened circled back to Gunn's stubbornly progressive political beliefs. Enemies of his dug up tweets to bury him.
In 2023, Gunn enacted an odd form of revenge when he finally told the origin story of Rocket, the furriest Guardian of the Galaxy.
During the first two films of the trilogy, Rocket bristled against claims about his nature.
Then, in the sweetest manner possible, Rocket recognized himself in others and finally accepted who he was.
At that moment, he identified as a raccoon. There's vastly more symbolism in that story arc than you might have recognized at first blush.
The Satisfying Guardians Send-Off
That statement ties into a second one regarding the impeccable quality of Guardians of the Galaxy Vol. 3.
Gunn had already accepted a job with DC Studios as he entered the editing bay for this film. So, he knew it would be his last.
Given what the Guardians cast meant to the director – two of them visited him in the wake of his canceling – Gunn wasn't about to drop the ball here.
Instead, the director created arguably his best and most consistent film ever, one that embraces storytelling in a way he hadn't before. It's a masterpiece.
She-Hulk Bags a Daredevil
This video speaks for itself:
She-Hulk doesn't just bag herself a Daredevil. She brags about her sexual conquest…to a machine.
Speaking of which…
She-Hulk Meets K.E.V.I.N.
I love the symbolism that She-Hulk doesn't simply break the fourth wall. She SMASHES it.
That's the running gag during the conclusion of the series as Jennifer Walters watches her story go off the rails.
Rather than sit idly by and watch a bunch of irrelevant characters finish her story, She-Hulk takes the matter into her own hands…via confrontation.
Specifically, Walters goes to see "Kevin," whom we all expect to be Marvel leader Kevin Feige.
Instead, we meet an odd-looking robot named K.E.V.I.N., who listens to She-Hulk's gripes about her story.
In a way, this resolution hints at the growing dissatisfaction in some circles about the entire MCU.
Walters addresses these concerns by espousing them to her boss, who indicates a willingness to change.
Take the hint, Marvel critics!
Werewolf by Night
All of this 50-minute story is perfect. All of it. And I can't wait to see what the MCU does with Ted.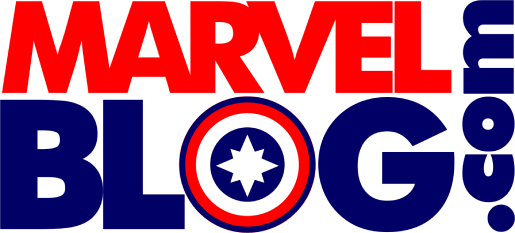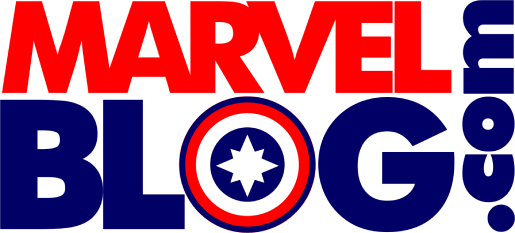 Thanks for visiting MarvelBlog.com! Want to go to Disney? For a FREE quote on your next Disney vacation, please fill out the form below, and one of the agents from MickeyTravels, a Diamond-Level Authorized Disney Vacation Planner, will be in touch soon!
Featured image: Marvel