It's not your typical November Sweeps, but FBI TRUE will feature all-new cases and episodes that haven't been aired before on Paramount+.

CBS announced Tuesday that the cases highlighted would include the Ruby Ridge Standoff, the manhunt for spy Robert Hanssen, the Times Square Bomber, the disappearance of Chyenne Kircher, and more.

The November 7 episode will air at 9/8c, and beginning November 14, the new airtime each Tuesday is 10/9c. It is also available to stream on Paramount+.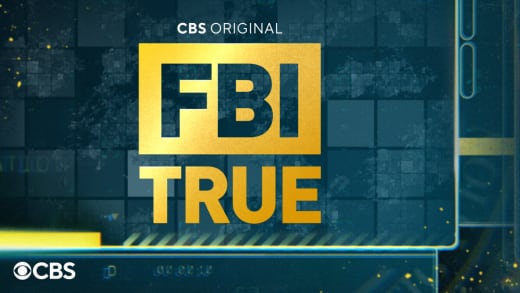 FBI TRUE pulls no punches as agents share emotional stories with each other. They relive the heart-stopping moments of their most significant cases, revealing new details of how they foiled major criminal and terrorist plots.

Each week, FBI TRUE introduces audiences to courageous agents who took significant personal risks in the line of duty. Each episode focuses on one or two cases where agents had to make hair-trigger decisions when lives hung in the balance.

FBI TRUE's format features legendary FBI Special Agents, who sit down with their fellow agents to share their stories over coffee or beer. Loglines and airdates for the never-before-seen November episodes of FBI TRUE follow:

FBI Season 6: Release Date, Cast, Storylines, and Everything Else You Need to Know

TUESDAY, NOVEMBER 7 (9:01-10:00 PM, ET/PT)**Two Back-to-Back Cases Comprise the Full Hour

"Operation Knockout: The Biggest Takedown" – After a Deputy Sheriff is murdered in 2005 by a Latino gang (Varrio Hawaiian Gardens), the FBI leads a task force made up of over 40 federal, state, and local enforcement agencies in Operation Knockout, the most extensive anti-gang operation in U.S. history.

The street gang was known for drug dealing, extortion, and hate-motivated attacks against African Americans, and by the early 2000s, they had been terrorizing the California city of Hawaiian Gardens for decades.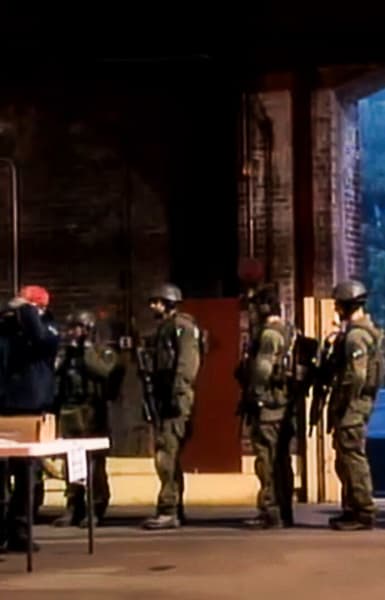 Taking with Fellow agent Kirst Kottis about their part in one of the most extensive anti-gang operations in history will be:

Former Special Agent Maureen O'Connell (a 25-year veteran who worked in violent street gangs), Gary Sloan (homicide investigator and gang detective for the Los Angeles County Sheriff's Department), and Michael S. Lowe (prosecutor for Central District of California in Los Angeles for 25 years).

EP Craig Turk expressed excitement about this case. "A couple of episodes are coming up, which are pretty extraordinary and are brand new to CBS. They've never been aired anywhere."

"One is called Operation Knockout, about American history's most significant gang takedown. It was really recent and happened right here in Los Angeles. It is extraordinary and has one of the most emotionally compelling through lines for the women and the men who handled it that we've ever featured on the show."

"Terror in Times Square: Chasing a Madman"

On May 1, 2010, a T-shirt vendor in Times Square notices a man lighting a truck on fire, and it soon becomes clear the vehicle contains a massive bomb. Panic sets in as tourists flee the area, and the NYPD bomb squad gets called in. When the bomb is rendered inert, the manhunt begins.

CSI: Vegas Season 3: Cast, Release Date, and Everything Else You Need to Know

The FBI soon determines that the elusive bomber has ties to the Pakistani Taliban and embarks on a high-speed, high-stakes hunt to catch the bomber before he can flee the country or strike again.

Diving deep with fellow agent Kristy Kottis into the hunt to find the terrorist behind this attack will be: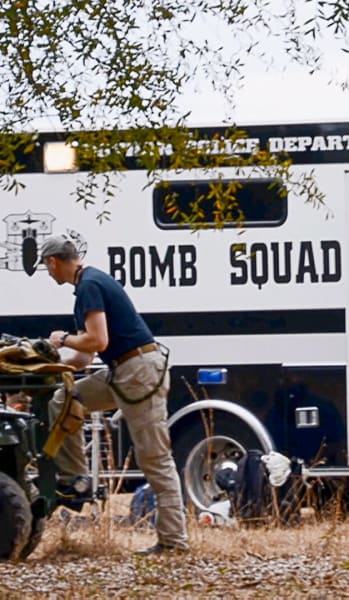 Peter Licata (one of the FBI's top bomb experts), former Supervisory Special Agent for the New York Domestic Terrorism Squad Greg Ehrie, and Richard Frankel (got his start in the FBI investigating the infamous Gambino crime family and moved into national security after the 9/11 attacks).

TUESDAY, NOVEMBER 14 (10:00-11:00 PM, ET/PT)

"Ruby Ridge: The Real Story"

When a U.S. Deputy Marshal is shot and killed in 1992 while staking out wanted fugitive Randy Weaver on a remote mountaintop in Northern Idaho, the FBI's Hostage Rescue Team (HRT) is called in to arrest the perpetrators.

With Weaver and his family holed up inside their cabin, an 11-day armed standoff ensues – with deadly consequences.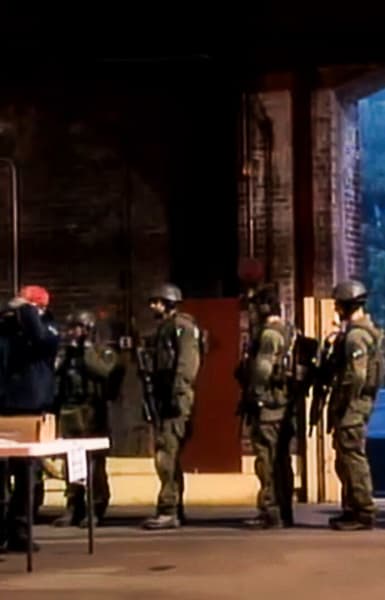 Talking with fellow agent Kristy Kottis for the first time about the tragic siege will be:

Charlie Rasner (an FBI Special Agent who worked domestic terrorism and civil rights cases before joining the HRT), Jim McGee (who received the Medal of Valor for Exceptional Heroism as a member of the HRT), and Dale Monroe (a former Marine Corps pilot and retired FBI Special Agent).

TUESDAY, NOVEMBER 21 (10:00-11:00 PM, ET/PT)

"Hunting Hanssen: America's Deadliest Traitor"

Debra Smith (34-year FBI veteran who was the head of the Russian Counterintelligence Squad in Washington, D.C.) discovers the identity of a mole within the ranks of the FBI in 2001.

At the same time, Eric O'Neill, an FBI investigative specialist, is sent undercover inside FBI Headquarters to unearth information on Robert Hanssen, the most damaging spy in FBI history.

Hanssen had sold vital national secrets to the Russians for decades. O'Neill had to win Hanssen's trust to learn the extent of the damage done and help the FBI catch him in the act to bring him to justice for his years of espionage and betrayal.

Opening up with fellow agent Kristy Kottis about their first-hand experience with Hanssen will be:

The assignment soon becomes dangerous with life-and-death stakes. O'Neill and his undercover supervisor, Rich Garcia (an FBI Special Agent for 25 years who went undercover with a Colombian drug cartel and a legendary section chief at FBI Headquarters).

EP Craig Turk also previewed this case in his interview with TV Fanatic.

"Then, we shot an exceptional episode. Anne and I were in D.C. two weeks ago about the takedown of Robert Hanssen, the worst spy in American history, with Eric O'Neill, the young agent who was instrumental in bringing him down."

Criminal Minds: Evolution Season 2: Cast, Premiere Date, Plot, and Everything Else There Is to Know


TUESDAY, NOVEMBER 28 (10:00-11:00 PM, ET/PT)

"The Disappearance of Chyenne Kircher"

In October 2011, 14-year-old Chyenne Kircher disappears from her small-town Illinois home, and a runaway note is found.

When the FBI joins forces with police to help find her, they discover a winding trail that leads from Chyenne's own home to a shocking YouTube video that suggests horrific foul play.

As investigators turn their attention to Cheyenne's family, they suddenly find themselves face-to-face with the prime suspect in her disappearance.

Talking with fellow agent Kristy Kottis about their work on this emotional case will be:

Casey Folks (a 29-year veteran of the Jo Daviess County Sheriff's Office), Wayne Jackowski (an accountant-turned-agent stationed at the FBI's Rockford, Ill., office for ten years) and Kim Castro (a second-generation agent who works for the Violent Crimes Against Children Task Force for the FBI's Chicago office).

FBI TRUE airs on Tuesdays on CBS at 9/8c before switching to its new time at 10/9c on Tuesday, November 14. Episodes will also stream on Paramount +.
Laura Nowak is a staff writer for TV Fanatic. Follow her on X.