Starting Tuesday, November 7, FBI True will be airing never-seen-before episodes on CBS. The first episode will focus on Operation Knockout, the largest anti-gang operation in U.S. history.

The second episode will segue into "Terror in Times Square: Chasing a Madman" — a case that will keep you on the edge of your seat for those 30 minutes.

Gregory Ehrie, Special Agent-In-Charge, Peter Licata, Senior Special Agent Bomb Technician, and Richard Frankel, Associated Director of National Intelligence,  tell fellow agent Kristy Kottis how they all heard about the bomb threat that caused chaos in Times Square.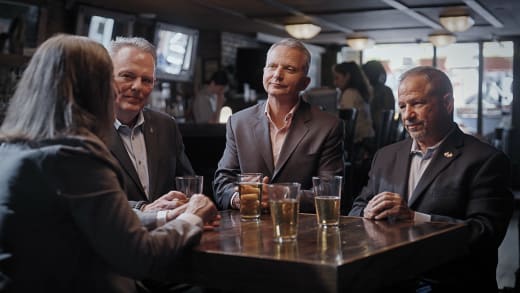 What makes FBI True so appealing is that viewers witness real agents in the field and how they respond to real-life threats.

While terrorism has always been a concern, since September 11, the FBI has been more on guard, and they have been determined to keep New York and the rest of the world safe and not let anything like that happen again.

During a crazy day in Times Square, a T-shirt vendor at the corner of  45th and Broadway spotted a man lighting a truck on fire.

After the FBI investigated, it soon became clear it wasn't an accidental car fire when they discovered gasoline jugs, a gun locker, and a fusion system in the back of the truck.

While the bomb was rendered inert, if it had gone off, it could have devastated New York City and even reached the Hudson River on the west side.

It's fascinating watching the agents speak about their experience and seeing the different types of technology they use to analyze the bomb and help them catch the suspect.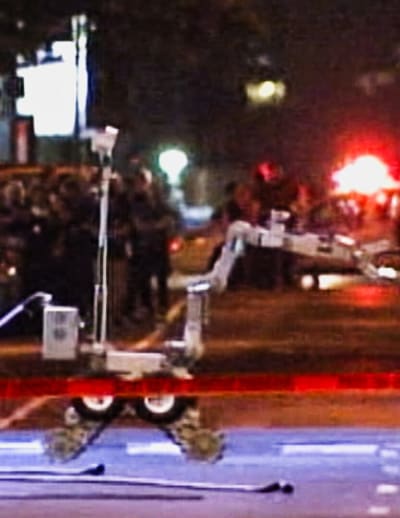 TV Fanatic scored an exclusive clip to FBI True "Terror in Times Square: Chasing a Madman," which features the agents detailing their mission.

If you've watched FBI True before, you know how important and insightful these discussions are.

We can't tease much about the episode, but we can say the bomber knew what he was doing when he chose a busy and chaotic New York location.

As the agents teased in the sneak peek below, chaos erupted, so it was easy for the suspect to disappear, and it was imperative to create a task force to catch him before someone else got hurt.

According to the episode synopsis and promo, the FBI eventually realizes the suspect has ties to the Pakistani Taliban.

A high-stakes manhunt begins to find him before he leaves the United States or shows someone else how to make his signature bomb.

We have screened this episode, and the elusive bomber keeps the FBI on their toes as he is smart and dangerous.

Will they catch him in time and get him to turn himself in?

How do you think the suspect is connected to the Taliban? What are your impressions of this FBI team?

We love hearing your thoughts, so let us know in the comments.

FBI True airs on CBS on Tuesday at 9/8c and streams on Paramount +.
Laura Nowak is a staff writer for TV Fanatic. Follow her on X.