At 35 years old, Zack Britton has decided to call it an end to his MLB career. Unfortunately for the veteran relief pitcher, he was unable to finish his career on his own terms, as injuries have limited him to only 38.0 innings since the 2020 season.
Although it is a disappointing ending to a once elite career, Zack Britton will hopefully be able to look back on his prime years and reflect on how good he was. From 2014-2016, Britton was arguably the best closer in baseball, racking up an impressive 120 saves and 215 strikeouts over 209.0 innings with the Baltimore Orioles.
•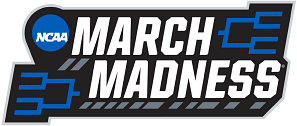 "Congratulations to Zack Britton on his retirement! His 2016 season is likely the closest thing we'll see to a modern reliever winning a Cy Young award" – @Jolly_Olive
Now that Britton has decided to hang up his cleats, fans and experts have taken the time to reflect upon the man and his exceptional yet injury-plagued career. Upon further analysis, younger fans have realized how great of a pitcher Britton was at his peak.
It was during this deep dive into the career of Britton that fans realized something about the two-time All-Star that they didn't before. The former Baltimore Orioles closer is of Dominican descent.
Britton's great-grandmother on his maternal side is of Dominican origin, something that he has embraced throughout his life. His father's side of the family is of German-Irish origin.
"The born again Dominican king. Congrats on a great career Zack Britton Andrade" – @MiguelACABAndo
The relief pitcher, however, embraces all the cultures that helped make him who he is, including some of his favorite dishes being Dominican, including more and pollo guisado.
---
Zack Britton is not the first baseball player to have a surprising family background
Thanks to international baseball tournaments such as the World Baseball Classic and the Olympics, fans have been able to get a closer look at the heritage of several stars.
"These are my two favorite things smashed together: baseball and denim. Lars Nootbaar went on a denim adventure while in Japan last month" – @michaelsclair
One of the most surprising revelations of one's heritage was Lars Nootbaar during the World Baseball Classic. The young outfielder of the St. Louis Cardinals became the first player who is not a Japanese citizen to play for the Japanese National Team.