The Big Picture
Bruce Greenwood gives a powerful and emotional performance as Batman in Batman: Under the Red Hood, capturing the character's grief and inner turmoil.
Greenwood's portrayal of Batman extends beyond Under the Red Hood, as he voices Batman in other DC animated projects, showcasing different aspects of the character, from the fatherly figure to the charming millionaire playboy.
Greenwood's Batman in Young Justice highlights a more emotional and caring side of the Dark Knight, reminding us that Bruce Wayne is a complex and human character underneath the superhero persona.
Some actors are born to play villains, and Bruce Greenwood is one of them. He's crafted some chilling characters across his filmography — particularly when he works with Mike Flanagan. Flanagan has proven himself to be quite the effective voice in horror — particularly when it comes to adapting the works of Stephen King — and Greenwood has played a large part in nearly all of Flanagan's work. Whether it's a corrupt pharmaceutical executive who reaps the bitter harvest of his actions on The Fall of the House of Usher or a ghost who torments his chained-up wife in Gerald's Game, Greenwood excels at playing men who lack a certain moral fiber.
However, Greenwood has more than a few heroic roles under his belt as well. One of his earliest roles was as Dr. Seth Griffin in St. Elsewhere and sci-fi fans may recognize him as Christopher Pike from J.J. Abrams's Star Trek films. But, for this writer, his biggest role comes from voicing Batman. Yes, Bruce Greenwood has voiced Batman. While he's only played the Dark Knight in a handful of DC media, Greenwood's performance definitely deserves to be talked about in the same breath as the late, great Kevin Conroy or Peter Weller's turn in The Dark Knight Returns. Anyone who needs further proof should check out the stellar animated film, Batman: Under The Red Hood.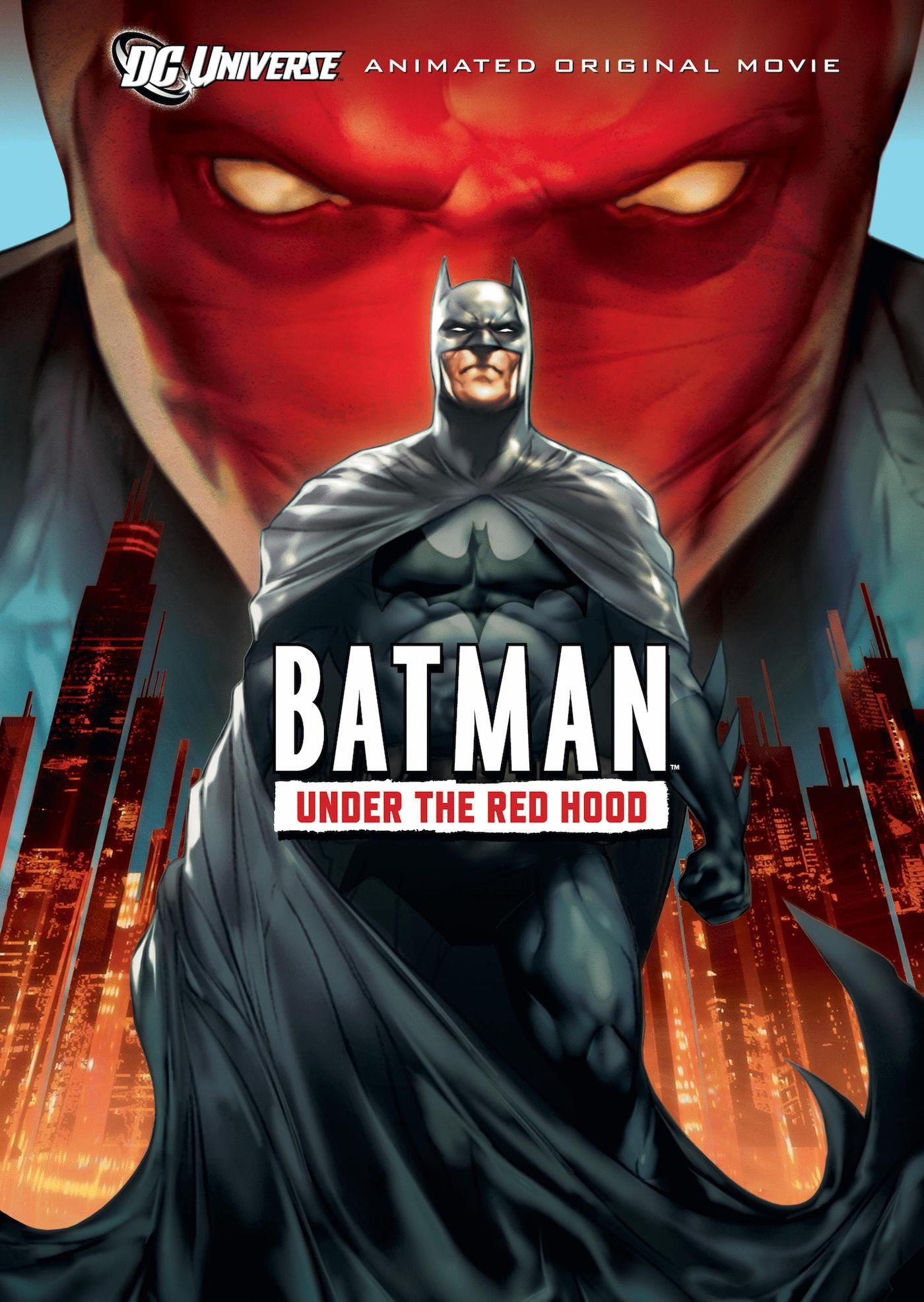 Batman: Under the Red Hood
There's a mystery afoot in Gotham City, and Batman must go toe-to-toe with a mysterious vigilante, who goes by the name of Red Hood. Subsequently, old wounds reopen and old, once buried memories come into the light.
Release Date

July 27, 2010

Director

Brandon Vietti

Cast

Bruce Greenwood, Jensen Ackles, John Di Maggio, Neil Patrick Harris, Jason Isaacs, Wade Williams

Rating

PG-13

Main Genre

Animation

Writers

judd winick

Tagline

Dare To Look Beneath The Hood.
Bruce Greenwood Gave Us a Powerful and Human Batman in 'Under the Red Hood'
Based on the "Under The Hood" storyline by Judd Winick and Doug Mahnke, Batman: Under The Red Hood begins with Batman and Nightwing (Neil Patrick Harris) facing off against a mysterious masked assailant known as the Red Hood (Jensen Ackles), who seeks to eliminate crime in Gotham through lethal methods. Over the course of the film, Batman starts piecing together a horrible truth: the Red Hood is actually his former partner Jason Todd, who was presumed dead after a brutal encounter with the Joker. The film builds to a final fight between Todd and Batman, resulting in a standoff where Todd rails at Batman about letting the Joker live.
Batman then tells a surprised Todd that he wants to kill the Joker…but has stopped short because of the slippery slope such an option presents. "All I've ever wanted to do is kill him. A day doesn't go by that I don't think about subjecting him to every horrendous torture he's dealt out to others, and then… end him," the Dark Knight confesses. "But if I do that, if I allow myself to go down into that place… I'll never come back." It's a stirring speech, made all the more emotional by Greenwood's voice work. He plays Batman in a multitude of forms: the driven avenger, the methodical detective, and above all else, the father who grieves the loss of his son.
That grief starts to permeate every ounce of Greenwood's performance. When Batman repeatedly denies the Red Hood's true identity, there's disbelief mixed with an underlying sadness. When Batman roughly interrogates criminals, the anger in his voice feels less directed at them and more at himself. When he finally confronts Todd, the heartbreak is palpable in every word he speaks. The best actors are able to deliver a wealth of emotion using nothing but their voices, and Greenwood more than succeeds on that front.
Bruce Greenwood Has Returned to Voice Batman In Other DC Animated Projects
The critical and commercial success of Batman: Under The Red Hood led Greenwood to voice Batman in other DC animation projects. He'd play a different version of Batman in Batman: Gotham by Gaslight; based on the DC Elseworlds graphic novel by Brian Augustyn and Mike Mignola. Much like in Under The Red Hood, Greenwood played his version of Bruce Wayne as a father — particularly when he adopted a trio of wayward orphans called Dickie, Jason, and Timmy. (Eagle-eyed DC fans will recognize them as Nightwing, Red Hood, and the third Robin Tim Drake.) He also got a chance to show off his romantic side, as he started to form a bond with actress Selina Kyle (Jennifer Carpenter). While plenty of Batman adaptations have explored the Batman/Catwoman dynamic, Gotham By Gaslight takes a different approach by having Bruce slowly woo Selina. It helps that Greenwood turns on the charm, delivering lines that are laced with wit as well as romantic desire. In short, he puts the "play" in "millionaire playboy Bruce Wayne."
But the DC project that most fans will know Greenwood from is Young Justice. The fan-favorite series saw the young heroes taking on covert missions, with Batman as their handler. Not only did Young Justice reunite Greenwood with Under The Red Hood director Brandon Vietti, but it once again let him show a more emotional side of the Dark Knight. Most DC media often tends to paint Batman as a lone wolf who closes off his emotions; the Young Justice version of Batman, despite being a seasoned crime fighter, still cares for Robin like a son and checks in on him. He's also not above balancing his cutting criticisms with genuine praise for the young heroes and the work they do. This Batman is more of a Bat-Dad; an area of the character that's always been sorely underutilized in other DC shows and movies.
Greenwood's Batman performance reminds us that Bruce Wayne is all too human under the cape and cowl — and that's what makes him such a compelling character. It's a performance that future projects, particularly the upcoming Batman: Caped Crusader series on Prime Video, can take inspiration from.
Batman: Under The Red Hood is available to stream in the U.S. on Max.
Watch on Max