The Big Picture
In Black Panther, the Wakanda royal family includes important characters like T'Challa, Bashenga, T'Chaka, N'Jobu, Ramonda, Killmonger, Shuri, Nakia, and may potentially feature T'Challa II as the next Black Panther.
T'Challa, played by Chadwick Boseman, made a memorable debut as the first black superhero in comic book history and continued to appear in other MCU projects before his untimely death.
Most of the Wakandans featured in prominent roles in the MCU so far have been relatives of T'Challa's, fellow members of Wakanda's royal family.
The Black Panther mythology is one of the most popular corners of the Marvel Cinematic Universe. The late great Chadwick Boseman made a scene-stealing debut as T'Challa/Black Panther, the first black superhero in comic book history, in Captain America: Civil War. After that, the Black Panther solo film, which introduced T'Challa's futuristic home nation of Wakanda, became a cultural phenomenon and the first superhero film to be nominated for Best Picture at the Academy Awards. T'Challa and members of his supporting cast continued to appear in other MCU projects, including the Avengers films Infinity War and Endgame, before the sequel, Black Panther: Wakanda Forever. The latter film had to deal with Boseman's untimely death, which it did by having T'Challa die under similar circumstances, with his sister Shuri (Letitia Wright) taking up his heroic mantle. Most of the Wakandans featured in prominent roles in the MCU so far have been relatives of T'Challa's, fellow members of Wakanda's royal family. The following is a list of the members we know of so far.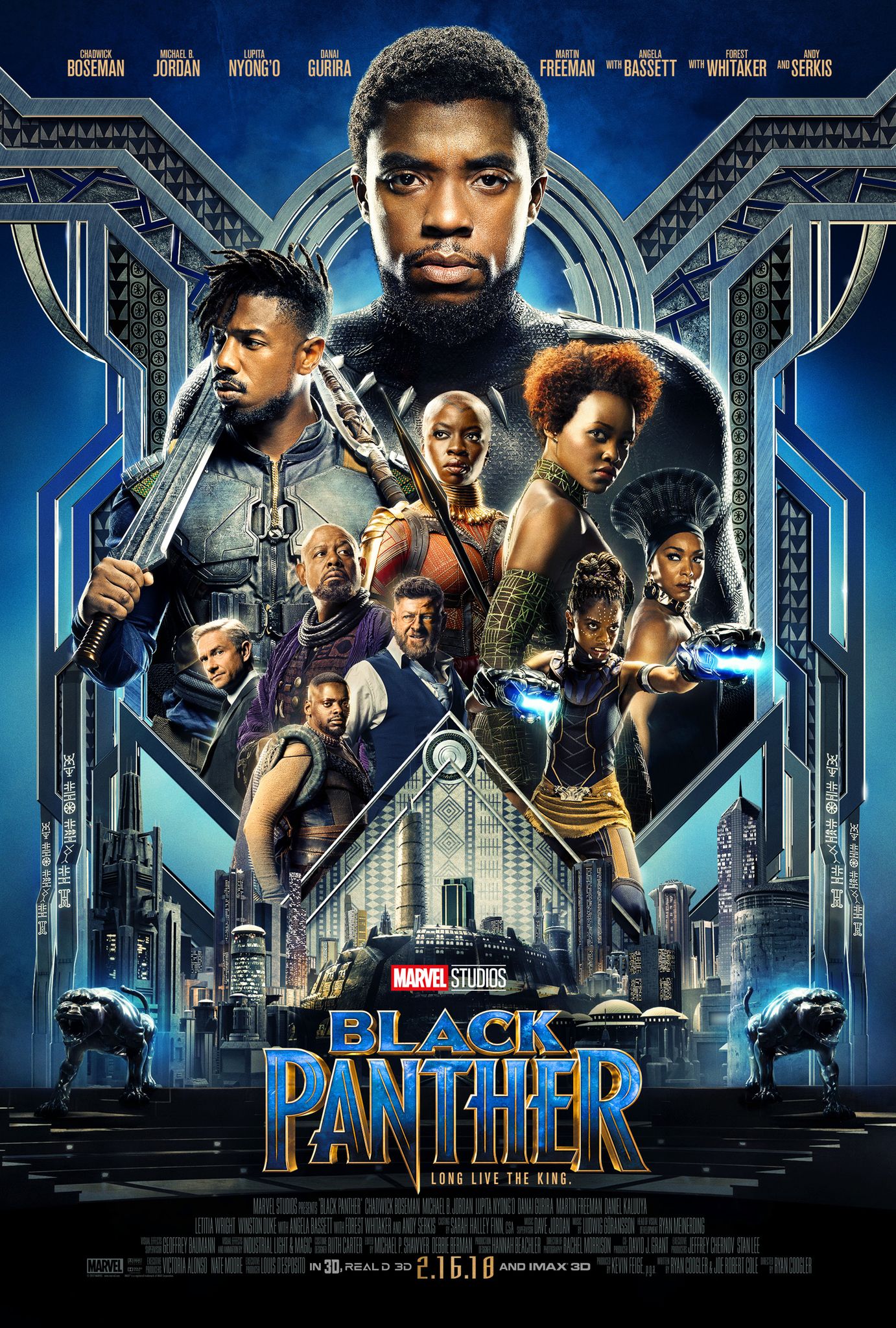 Black Panther
After the death of his father, T'Challa returns home to the African nation of Wakanda to take his rightful place as king. When a powerful enemy suddenly reappears, T'Challa's mettle as king — and as Black Panther — gets tested when he's drawn into a conflict that puts the fate of Wakanda and the entire world at risk. Faced with treachery and danger, the young king must rally his allies and release the full power of Black Panther to defeat his foes and secure the safety of his people.
Release Date

February 16, 2018

Director

Ryan Coogler

Cast

Chadwick Boseman, Michael B. Jordan, Lupita Nyong'o, Danai Gurira, Martin Freeman, Daniel Kaluuya

Rating

PG-13
Bashenga, the First Black Panther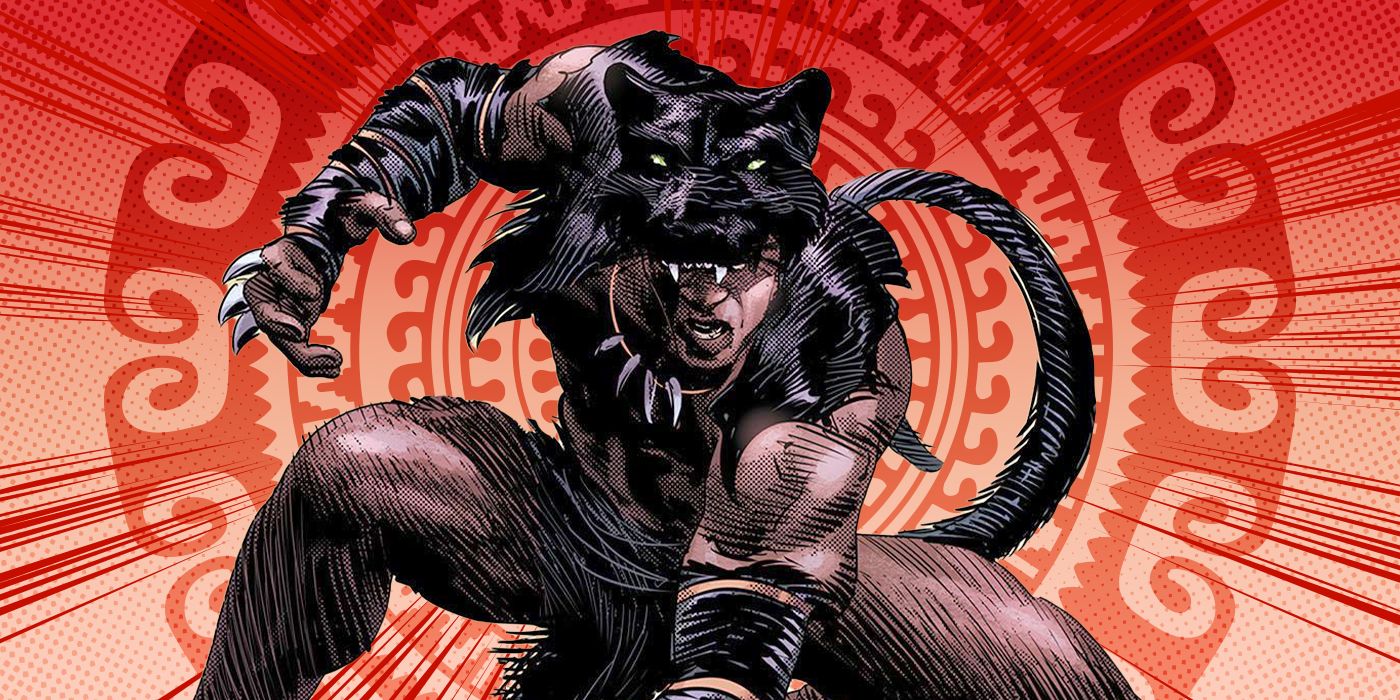 Bashenga discovered the heart-shaped herb, a plant that grants users superhuman abilities, and became both the first Black Panther and the first king of Wakanda after uniting four of the nation's five tribes. After being described briefly in the opening narration of Black Panther, the character was referenced frequently by name in Wakanda Forever. Given how long ago he lived Bashenga's exact relationship to T'Challa and the other modern characters is not clear, but T'Challa's family is part of the Golden or Panther Tribe which was formed by Bashenga's own relatives, so it is likely he is in fact a distant ancestor of the modern rulers.
T'Chaka, the Late King of Wakanda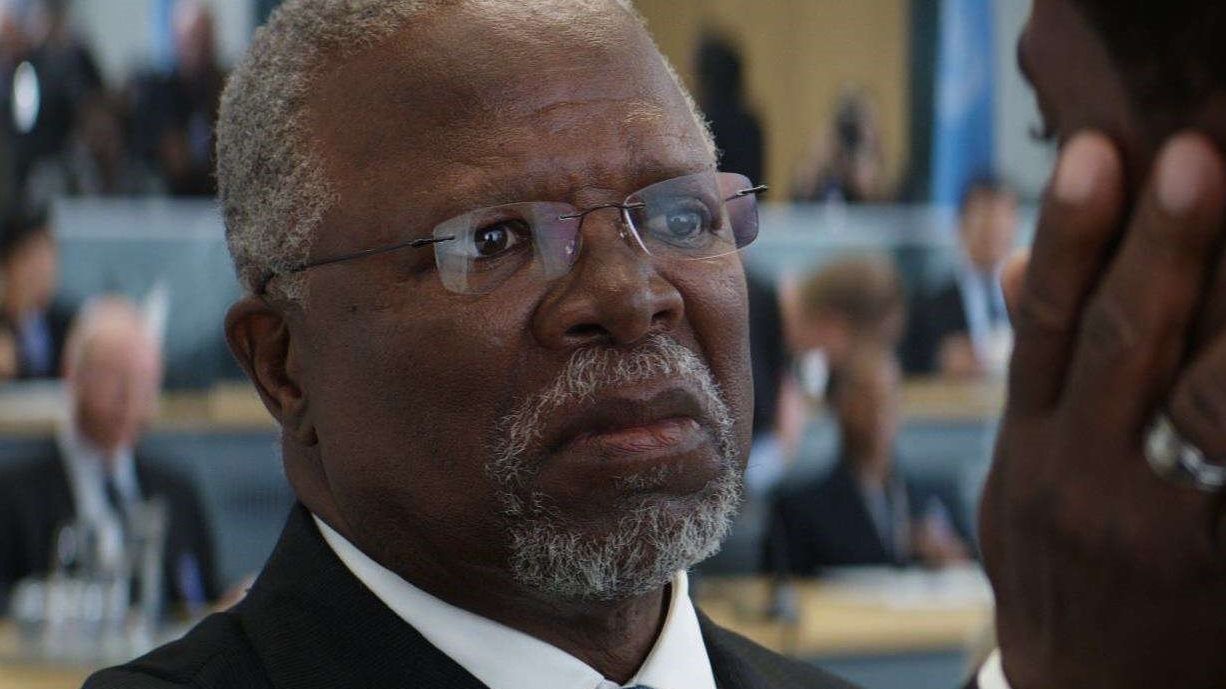 T'Challa's father and predecessor as both king and Black Panther, T'Chaka (John Kani) debuted alongside his son in Civil War. In Avengers: Age of Ultron the rogue AI Ultron (James Spader) stole samples of Vibranium, the super powered alien metal believed to be native only to Wakanda, from Ulysses Klaue (Andy Serkis), who in turn had stolen them from Wakanda decades prior. T'Chaka felt guilty for the role Wakandan resources had played in the villain's destructive plot. This motivated him to begin repealing Wakanda's long-standing isolationist foreign policies so that the country could use its immense wealth and advanced technology to aid the rest of the world. In Civil War, T'Chaka became a leading advocate of the Sokovia Accords, which put the Avengers under the supervision of the United Nations. He was killed when Helmut Zemo (Daniel Brühl) bombed a conference in Vienna where the Accords were set to be signed.
N'Jobu, Killmonger's Father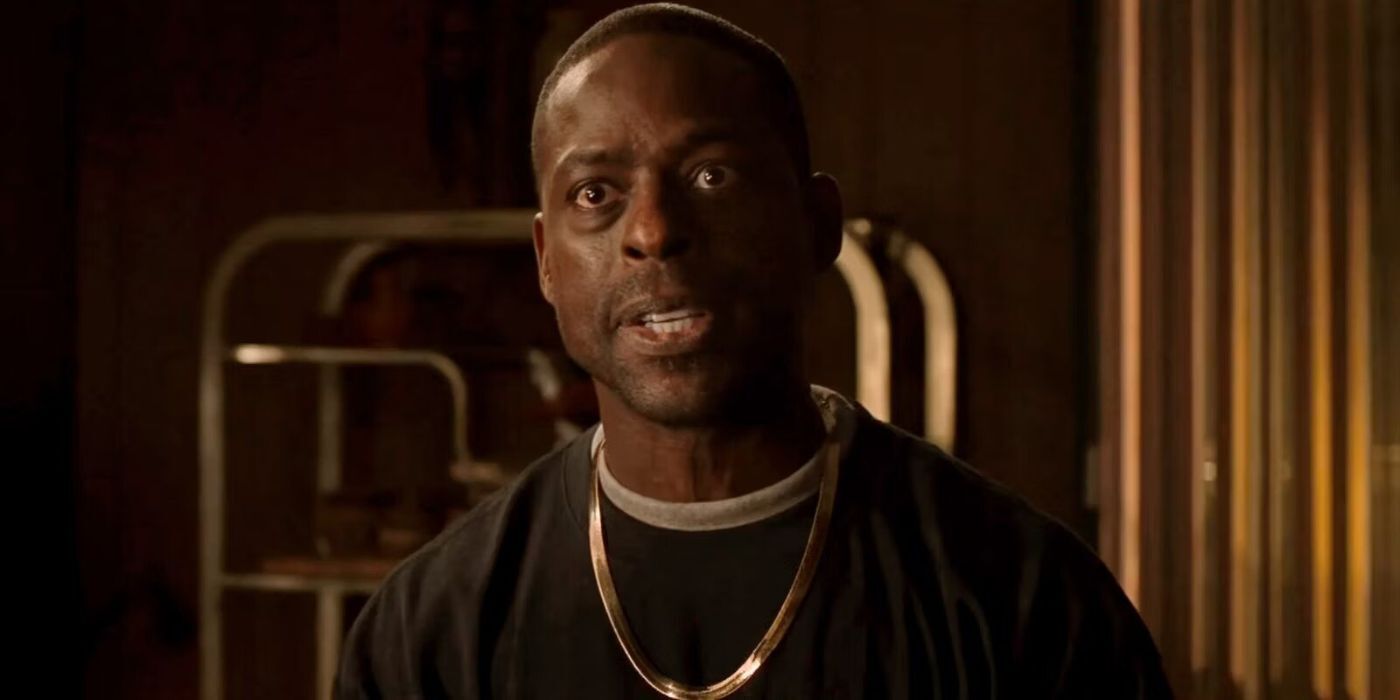 T'Chaka's brother, Prince N'Jobu (Sterling K. Brown) took on an assignment as one of Wakanda's War Dogs, covert agents serving the nation's interests abroad. In America he fell in love with an unnamed woman and fathered a son, N'Jadaka (Seth Carr). Witnessing the racism that was commonplace outside Wakanda radicalized N'Jobu, and he planned to distribute Vibranium weapons to oppressed people around the world to incite a revolution, after which he hoped Wakanda would rule the world in a way he believed was just. In order to do so he made an alliance with Klaue. After learning of this, T'Chaka confronted his brother, having N'Jobu's friend James (Denzel Whitaker) reveal that he was actually Zuri, another War Dog, who had been assigned to spy on N'Jobu. Outraged by this, N'Jobu pulled a gun and T'Chaka was forced to kill him to save Zuri.
Ramonda, the Queen of Wakanda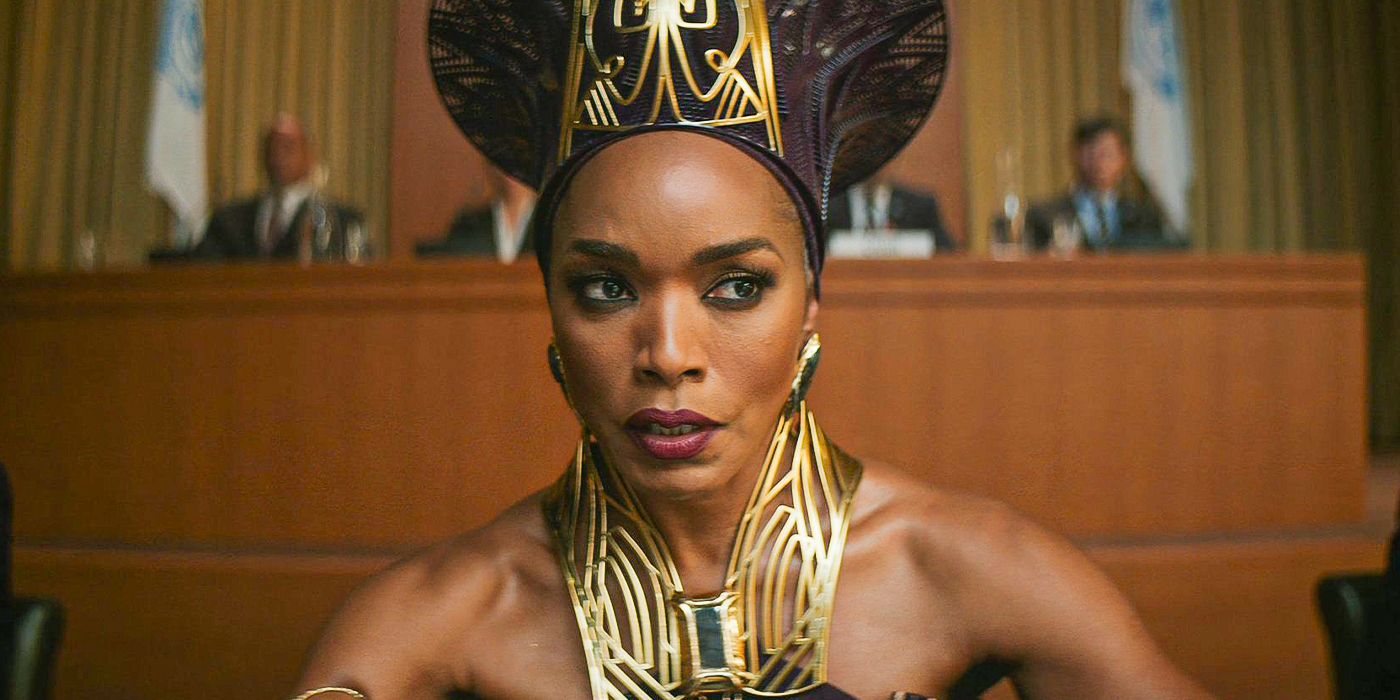 T'Chaka's wife and T'Challa and Shuri's mother, Ramonda (Angela Bassett) served as Wakanda's just and authoritative Queen Mother. After a supporting role in the first film Ramonda became a central figure in Wakanda Forever. After T'Challa's death she resumed the role of Queen Regnant, which she had previously taken on when T'Challa was erased from existence for five years by Thanos' (Josh Brolin) Snap, shepherding Wakanda through the tumultuous period even whilst dealing with her own grief. When Namor (Tenoch Huerta Mejía), the mutant king of Talokan, attempted to kill Riri Williams (Dominique Thorne) Ramonda proved her heroism was equal to her family's and sacrificed her life to save Riri from drowning.
T'Challa, the Black Panther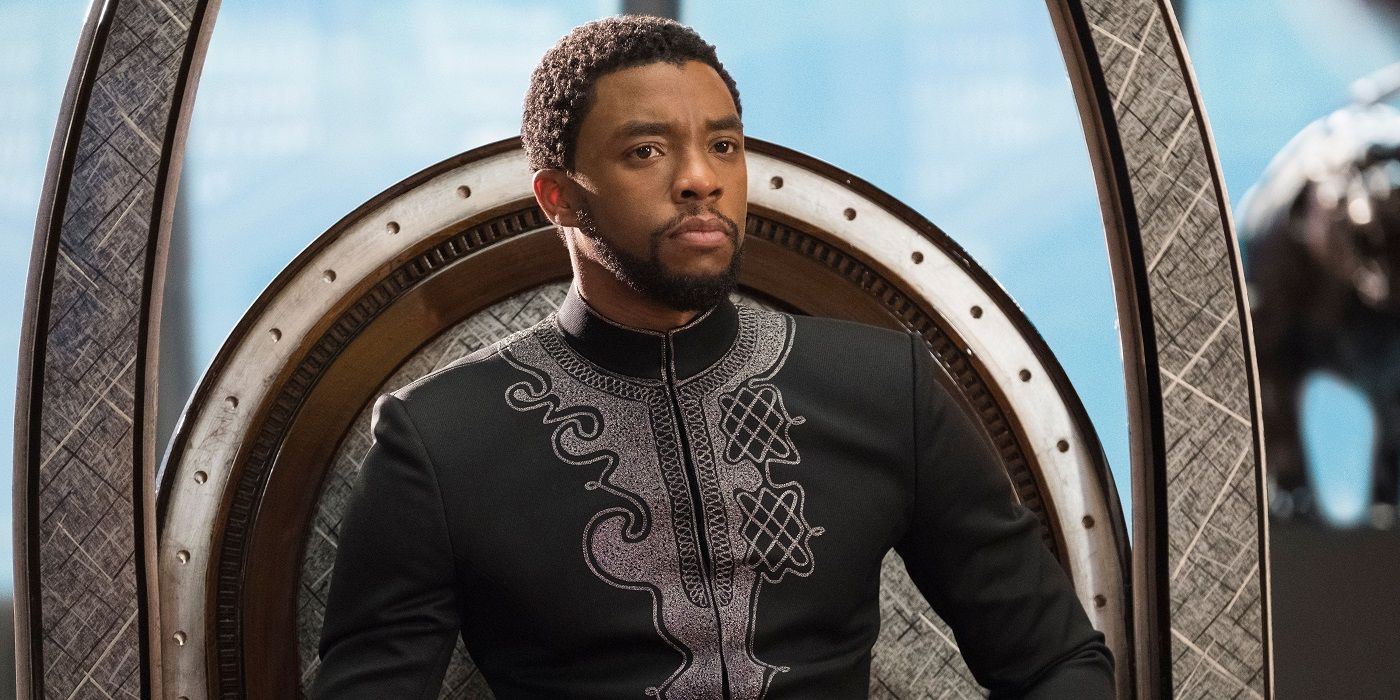 Zemo framed Bucky Barnes/the Winter Soldier (Sebastian Stan) for the bombing in Vienna and T'Challa was at first fooled by his ruse. Donning his Black Panther armor, he attempted to kill Bucky and when Steve Rogers/Captain America (Chris Evans) and his team of rogue Avengers continued to protect him T'Challa allied himself with Tony Stark/Iron Man's (Robert Downey Jr.) team to confront them. When Zemo succeeded in turning Tony against Steve and Bucky T'Challa remained focused on capturing him, noting how the desire for vengeance had consumed Zemo and Tony and saying, "I am done letting it consume me."
In Black Panther, T'Challa was officially made king of Wakanda after defeating M'Baku (Winston Duke), leader of the mountainous Jabari tribe, in single combat when M'Baku challenged him for the throne. While leading a mission to capture or kill Klaue, he encountered the adult N'Jadaka (Michael B. Jordan), a mercenary known as Killmonger. This leads T'Challa to learn the truth about N'Jobu's death from an older Zuri (Forest Whitaker). When Killmonger duels him for the titles of king and Black Panther, he impaled T'Challa through the chest and he nearly died. Shuri, Ramonda, and Nakia (Lupita Nyong'o) fed him a sample of the heart-shaped herb, healing him and restoring his superpowers. With help from the Jabari and loyalist Wakandan warriors T'Challa managed to stop Killmonger's attempted revolution. His experiences in the film motivated T'Challa to end Wakanda's isolationism.
Although his death cut T'Challa's time in the MCU short, Boseman's legacy was carried on by Wakanda Forever and will continue to be by future projects featuring the Black Panther characters.
N'Jadaka, aka Killmonger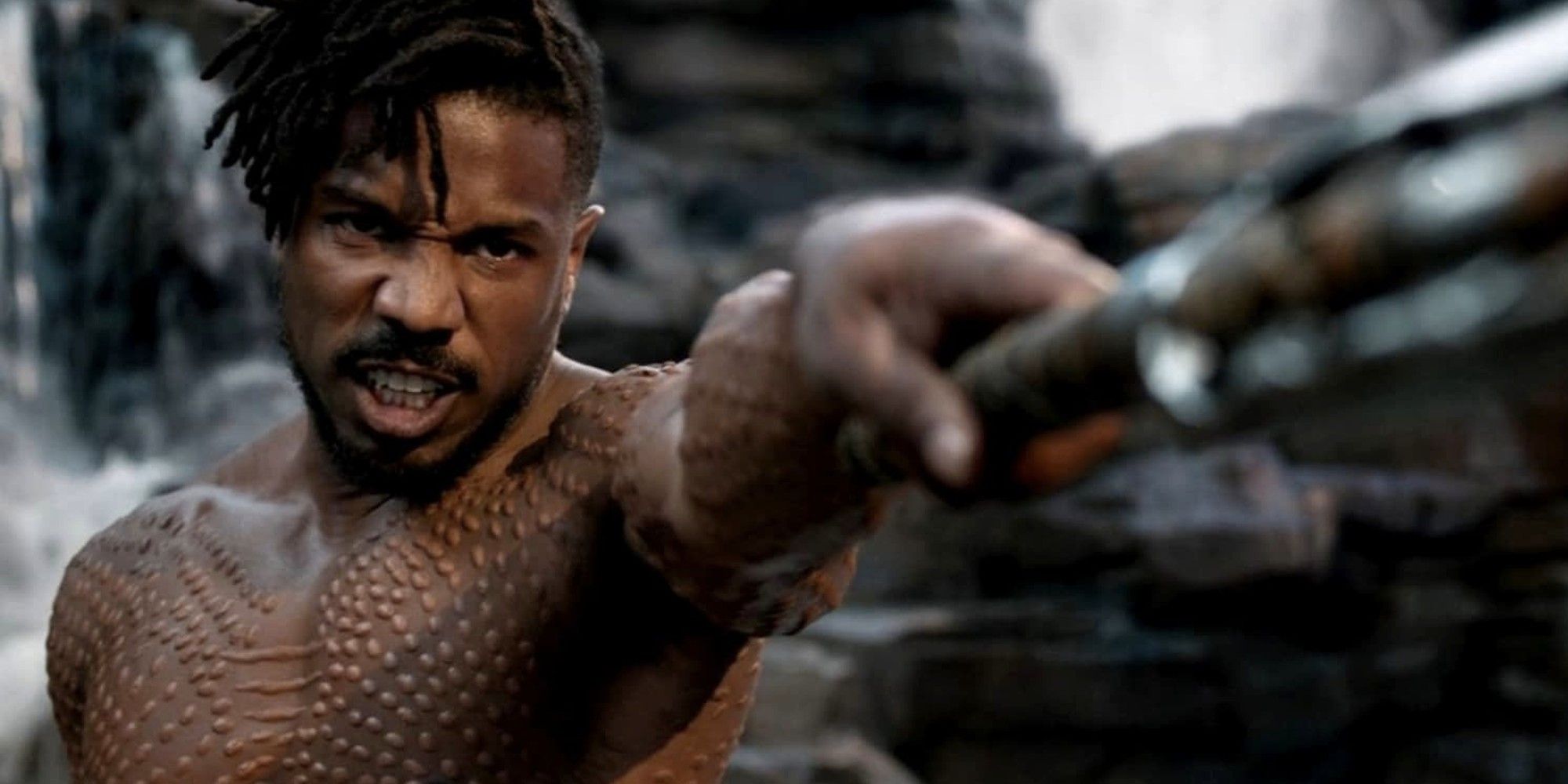 After his father's death, N'Jadaka, known in America as Erik Stevens, dedicated himself to getting into Wakanda, taking the throne, and carrying out N'Jobu's plan for a global revolt. He joined the American military to learn combat skills, quickly climbing the ranks until he joined an elite special operations unit that occasionally worked with the CIA to destabilize other nations' governments. The character's tragic family history and goal of freeing the world's oppressed populations made him sympathetic, but his plan to dominate the world was flawed, and he had to be stopped. After revealing his identity and defeating T'Challa in the first portion of their duel, Killmonger became king and ingested the heart-shaped herb, gaining the powers of the Black Panther for himself before burning the garden down.
After being defeated, T'Challa granted his wish to see a Wakandan sunset before he died, and Killmonger told his cousin, "Just bury me in the ocean like my ancestors who jumped from the ships because they knew death was better than bondage." Killmonger reappeared in Wakanda Forever when Shuri ingested a synthetic version of the heart-shaped herb. Her rage over Ramonda's death caused her to be greeted by Killmonger rather than any of her other relatives or her brother, when her mind arrived at the Ancestral Plane. Killmonger encouraged her to do what he would in her situation and take revenge on Namor.
Shuri, the Princess and Black Panther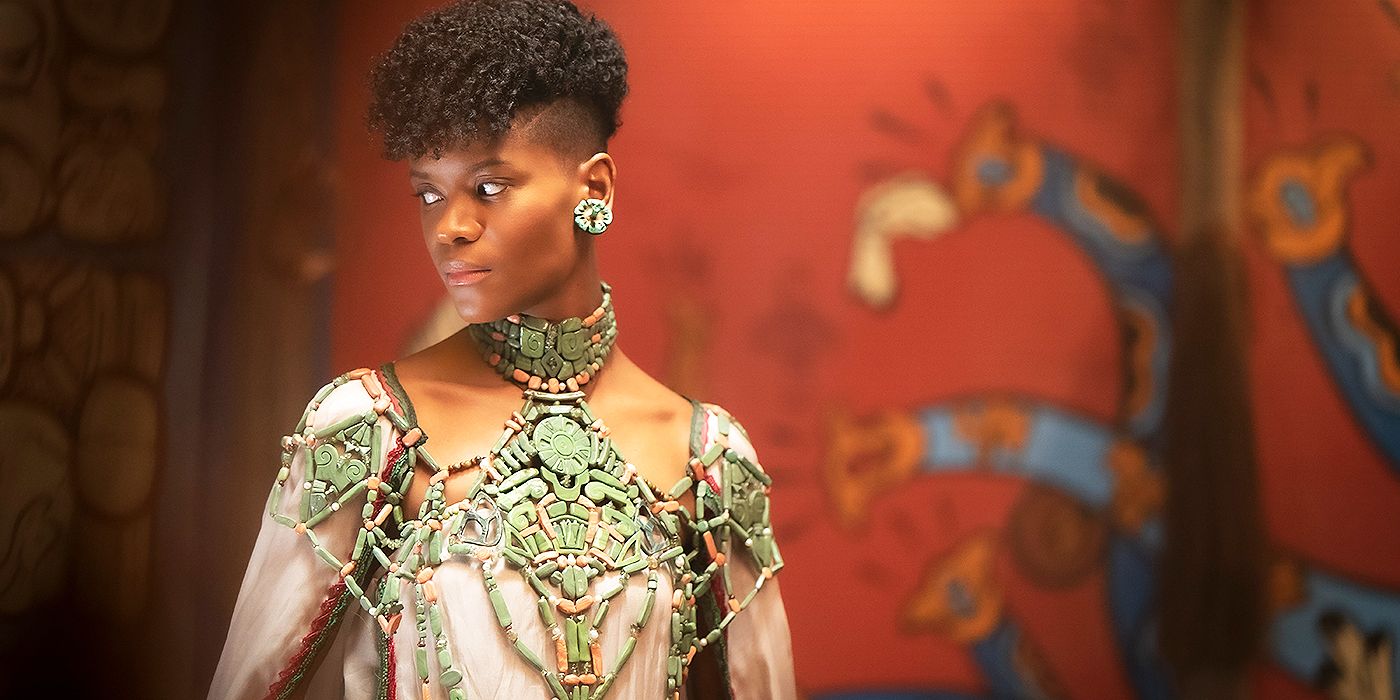 T'Challa's younger sister was a scientific prodigy who headed most of Wakanda's major technological advancements and provided technical support to her brother's missions. Shuri was deeply effected by T'Challa's death. Her devotion to science made it difficult for her to embrace the spiritual aspects of the Wakandan grieving process, which in turn made her emotions even more difficult to deal with. After Namor (Tenoch Huerta Mejía) killed Ramonda, she was so angry that she chose to become the new Black Panther not to carry on T'Challa's legacy or protect her nation but to kill the Talokani leader. However, she eventually learned the same lesson as her brother about the pointlessness of revenge and made a truce with Namor so that all out war would not break out between their nations. At the end of Wakanda Forever Shuri finally completes the Wakandan grieving ritual and successfully deals with T'Challa's death, although she likely still has through more grief about her mother.
Nakia, the Spy and War Dog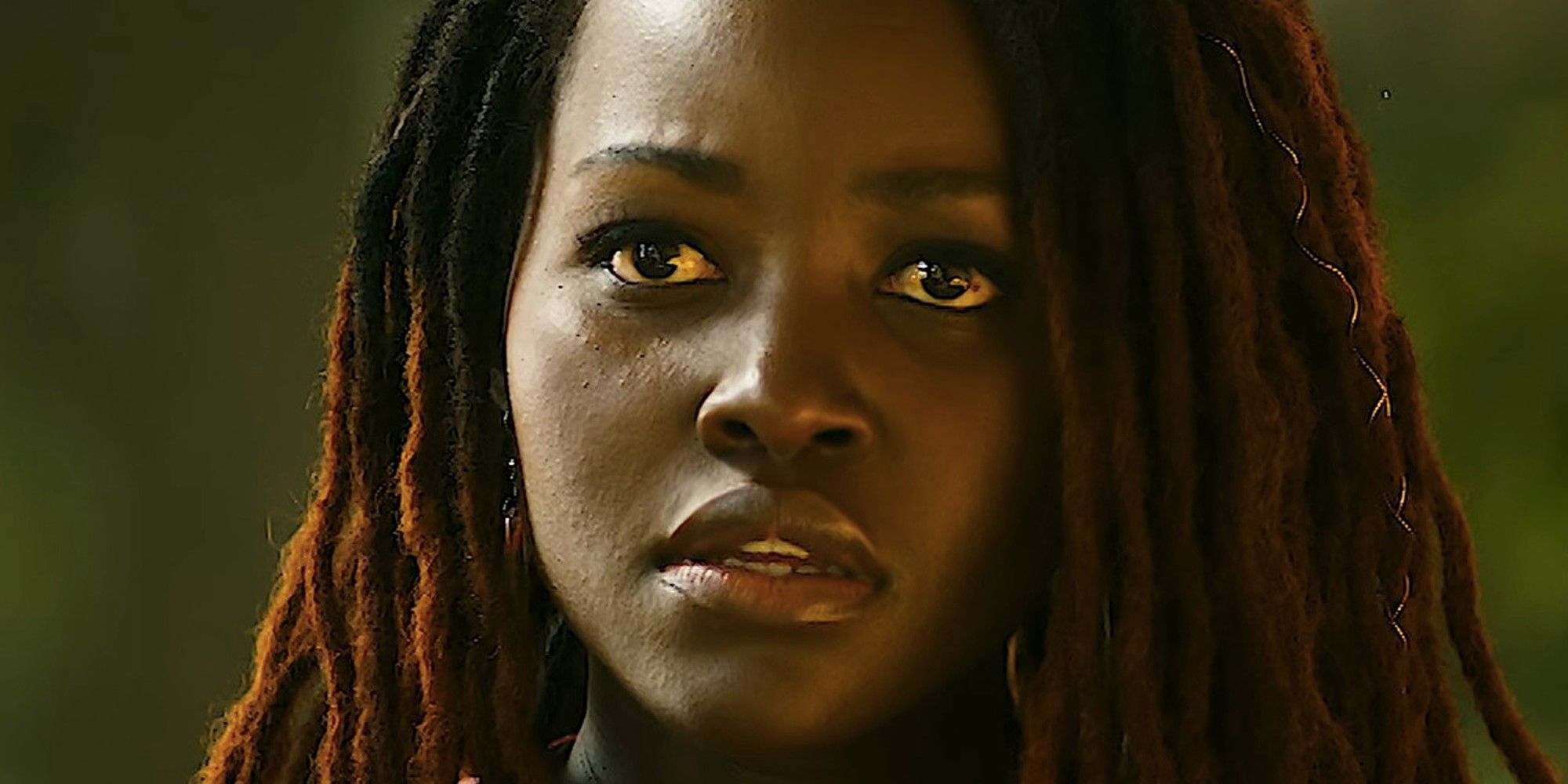 Nakia served Wakanda as a highly skilled War Dog and enjoyed aiding vulnerable people abroad. Although they were broken up at the time, she returned to Wakanda to support T'Challa through the coronation process after T'Chaka's death. Frustrated by the injustices she had witnessed abroad she encouraged T'Challa to end Wakanda's isolation. When he did so after the conflict with Killmonger the pair resumed their relationship.Wakanda Forever revealed that, after T'Challa vanished because of the Snap she left Wakanda to grieve in solitude. She built a new life for herself in Haiti, but returned to aid in the conflict with Talokan at Ramonda's request. It is revealed that Nakia and T'Challa secretly had a son, Toussaint (Divine Love Konadu-Sun), who she was raising in Haiti.
Toussaint/T'Challa II, T'Challa's Son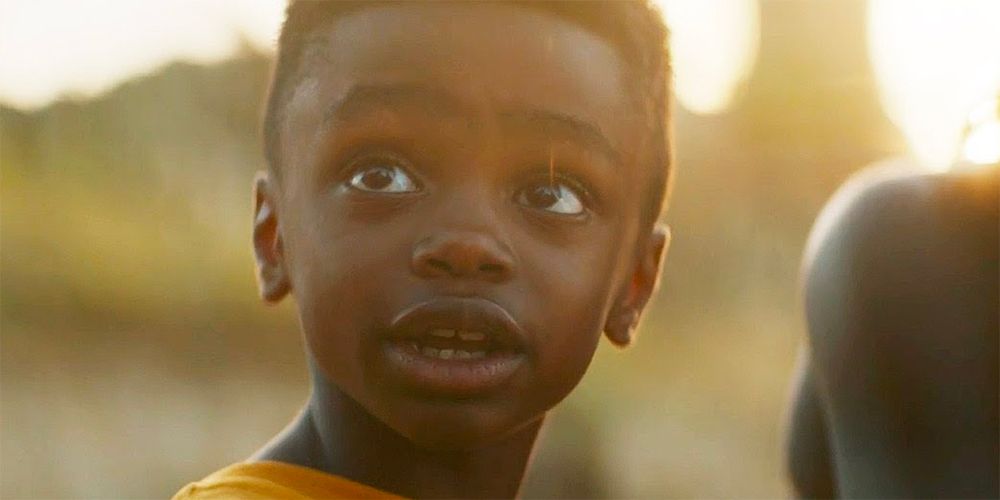 In the mid-credits scene Nakia introduces Toussaint to Shuri. She compliments him on his name, noting its rich history, after which he reveals that it is his Haitian name and that his birth name is "T'Challa." This led many viewers to assume that the character will eventually succeed her as the next Black Panther.
Black Panther and Black Panther: Wakanda Forever are available to stream on Disney+ in the U.S.
Watch Now