Travis Kelce and the Kansas City Chiefs are humming after their season-opening loss to the Detroit Lions at Arrowhead Stadium. They have won six straight games by an average margin of 12.3 points. The defending Super Bowl champions also have the AFC's best record through Week 7.
While he is an Atlanta Falcons fan, hip-hop artist 2Chainz acknowledged that the Chiefs are playing great football lately. However, in his recent appearance on FS1's Undisputed, he playfully referred to Kelce using the musician he is currently associated with.
---
•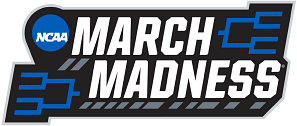 2Chains called Travis Kelce "Taylor Swift's boyfriend"
When asked who is currently the best NFL team, 2Chainz jokingly shared with Skip Bayless, Keyshawn Johnson, Michael Irvin, and fellow hip-hop artist Lil Wayne:
"I think the best team in the NFL is probably the team that Taylor Swift's boyfriend play for. That's my man, shoutout Travis Kelce, has his own name."
While they've had public appearances together, no one can confirm if the All-Pro tight end and the 12-time Grammy Award winner are in a relationship.
However, the Kansas City Chiefs haven't lost whenever Taylor Swift is in attendance. The streak started in Week 3 when she accepted Travis Kelce's invitation to watch a game at Arrowhead Stadium. Kansas City dominated the Chicago Bears, 41-10.
A week later, Swift watched Kelce and the Chiefs defeat the New York Jets on Sunday Night Football at MetLife Stadium. She also witnessed Kelce's first 100-yard game this season when the Chiefs beat the Denver Broncos 19-8.
Finally, Swift was seen with Patrick Mahomes' wife, Brittany, during the Chiefs' 31-17 Week 7 win over the Los Angeles Chargers. They even shared a handshake after Marquez Valdes-Scantling hauled a 46-yard touchdown pass from Mahomes.
---
Travis Kelce is peaking at the right time
The Chiefs have some tough matchups left on their 2023 regular-season schedule. They will still face the Miami Dolphins, Philadelphia Eagles, Buffalo Bills, and Cincinnati Bengals. But Andy Reid's crew has a fighting chance in all games, especially if Travis Kelce maintains his impressive run as of late.
After tallying nine catches for 124 yards against the Broncos, he had season-highs of 12 catches for 179 yards and a touchdown versus the Chargers. Those numbers increased his career 100-yard games to 37, five more than Rob Gronkowski.
While the Chiefs are chasing their third Super Bowl title in five seasons, Kelce is also targeting his eighth consecutive 1,000-yard season, the most among tight ends in NFL history.
Edited by Lance Fernandez