There are plenty of family-friendly fantasy movies out there, and it's easy to see why. It's good to get young minds racing with imaginative stories and fantastical worlds, but in no way is the fantasy genre one exclusively enjoyed by younger people. There are fantasy fans who remain attached to the genre and its immense possibilities as they grow older, and this has led to numerous fantasy movies excelling while targeting older audiences.
The following movies all belong within the fantasy genre, either wholly or sometimes in part (in other words, fantasy blended with other genres), and are all R-rated. The R-rating has its equivalents outside the U.S., but is used there to signify movies that are intended for audiences 17 years or older; essentially, just those who are adults, or close to it. Some of the greatest R-rated fantasy movies are ranked below, starting with the very good and ending with the very best.
10
'The Fall' (2006)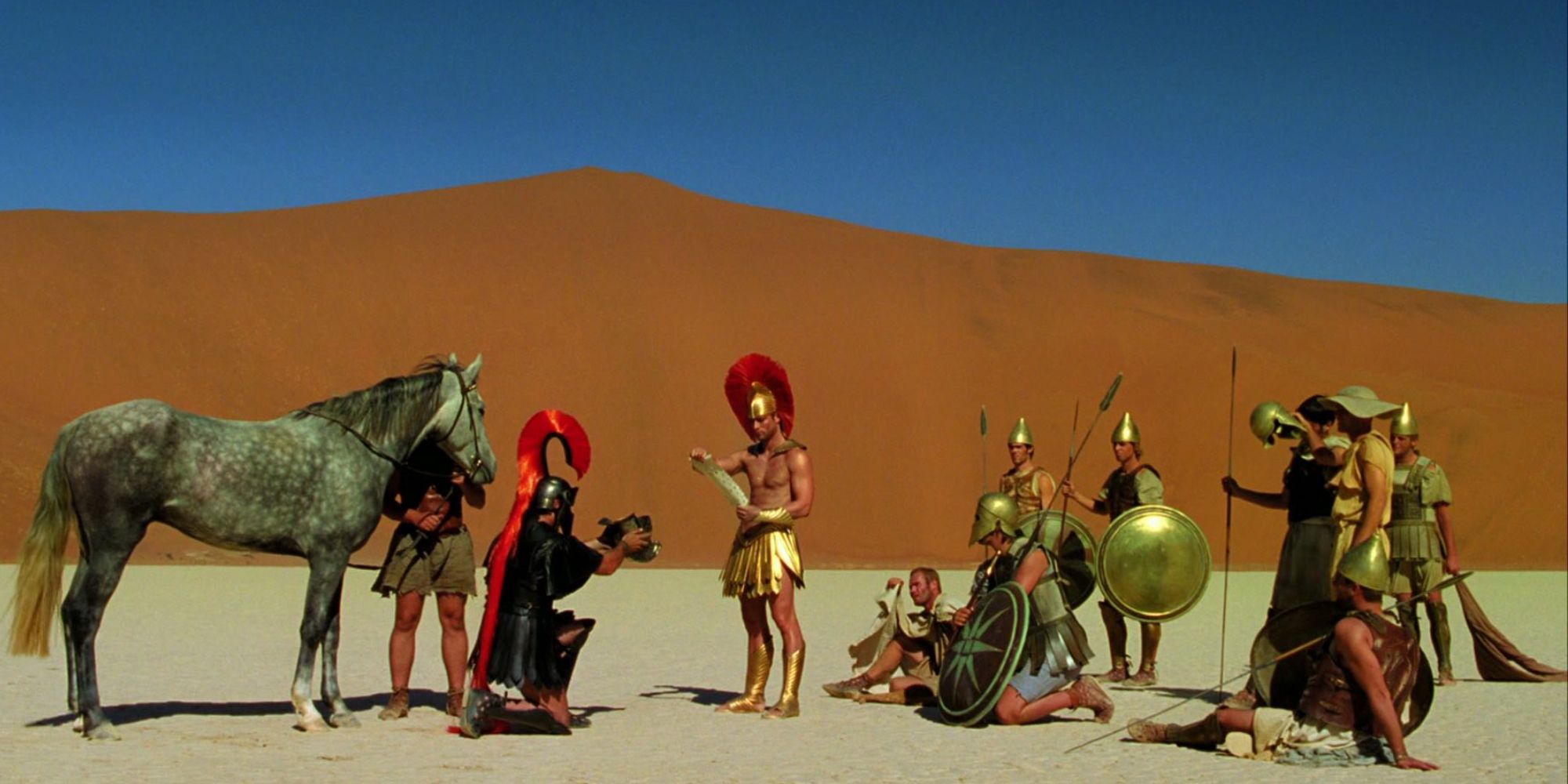 An expertly made and visually gorgeous fantasy film that's unafraid to get quite dark, The Fall is one of those films that's currently not old enough to be a true classic, yet not recent enough to feel particularly new or newsworthy. It's stuck in a bit of a no man's land for now, and that's not helped by the fact that it's also not available on streaming services and is out of print when it comes to physical media. That ought to change, because it's a movie with tons to offer.
The Fall has a similar framing device to The Princess Bride, with it centering on an adult telling a child a fantastical story filled with spectacular adventure and sweeping emotions. Unlike that classic, however, The Fall is a good deal more violent and deals with some relatively intense themes. It's not the most gruesome or heavy R-rated fantasy movie by any means, but it does ultimately earn such a rating.
9
'The Northman' (2022)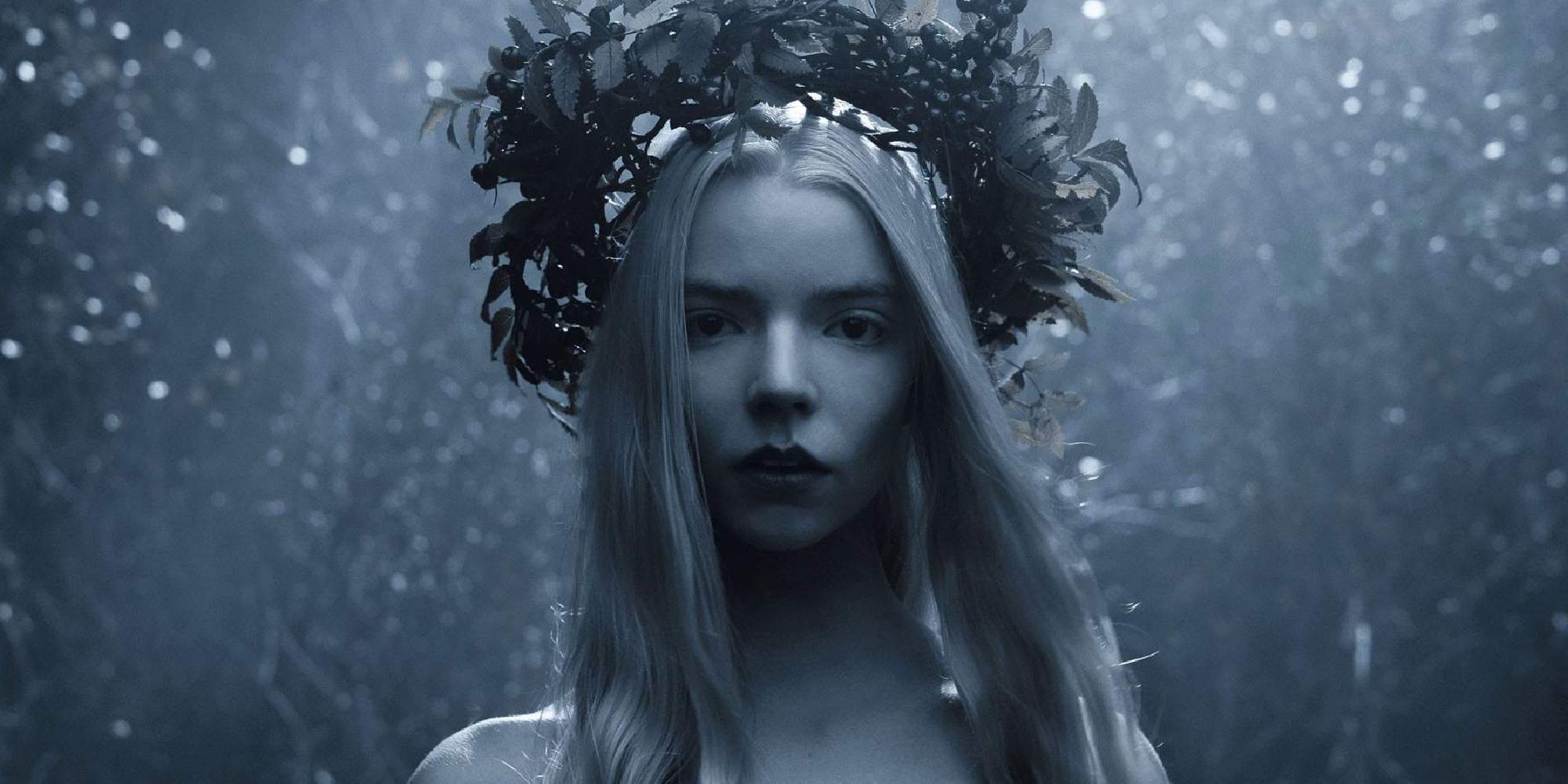 With The Northman, Robert Eggers strayed away a little from the folk horror/psychological thriller stuff that made him well-known and instead made a large-scale, brutal, action/fantasy epic. It's a story all about getting revenge no matter the cost, following one man whose father was murdered by his uncle when he was just a boy, leading him to grow into a man who's wholly devoted to seeking vengeance for such an act.
It's based on the legend of Amleth, which itself inspired Hamlet, meaning The Northman doesn't shy away from having a good amount of violence and a relatively high bodycount, when all is said and done. The protagonist's quest for revenge might not have as many fantastical elements as most fantasy movies, but it still fits within the genre, and is undeniably not family-friendly thanks to its relatively frequent scenes of violence and sexual content.
Watch on Peacock
8
'The Green Knight' (2021)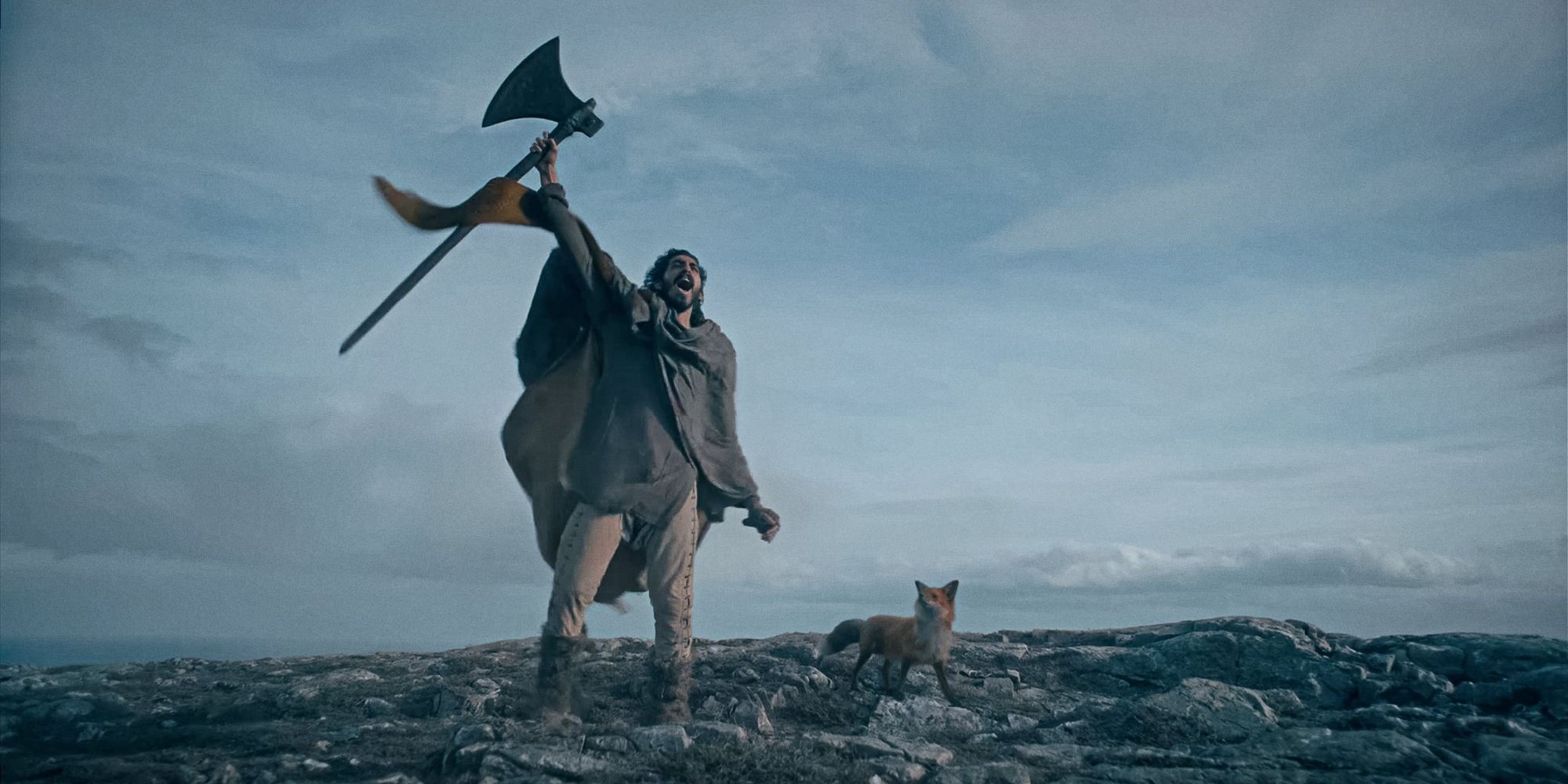 Though Disney's The Sword in the Stone remains one of the most popular movies to deal with King Arthur, other films with comparable premises aren't always family-friendly. The original tales surrounding King Arthur and various other characters surrounding the Knights of the Round Table can get pretty full-on and adult-oriented at times, which is made apparent when watching movies like the recent (and underrated) The Green Knight.
The lead character in The Green Knight is the nephew of King Arthur, Sir Gawain, following his encounter with the titular creature and the year-long quest it sends him on. It's an eerie and oftentimes disturbing fantasy film, and one that should absolutely be avoided by younger viewers… but more mature audiences who are willing to see something a little weird, different, and occasionally confronting ought to give it a shot.
Watch on Fubo
7
'The Crow' (1994)
The Crow is one of the greatest cult classics of the 1990s, and also might well stand as one of the finest supernatural thriller/fantasy/action movies of all time. Its story is all about vengeance, but puts a twist on such a premise by having the character who's out for revenge attempting to avenge his own violent death – along with that of his fiancée – after he's suddenly brought back from the dead.
It's unapologetic about getting dark and violent throughout, and there's a chance people watching it today might find it all a bit aggressive with just how much it screams '90s both aesthetically and musically. Yet it's all done in a stylish and very confident way that's hard to resist, blending a simple but absorbing story with wonderful visuals and hard-hitting action to striking effect.
Watch on Fubo
6
'Excalibur' (1981)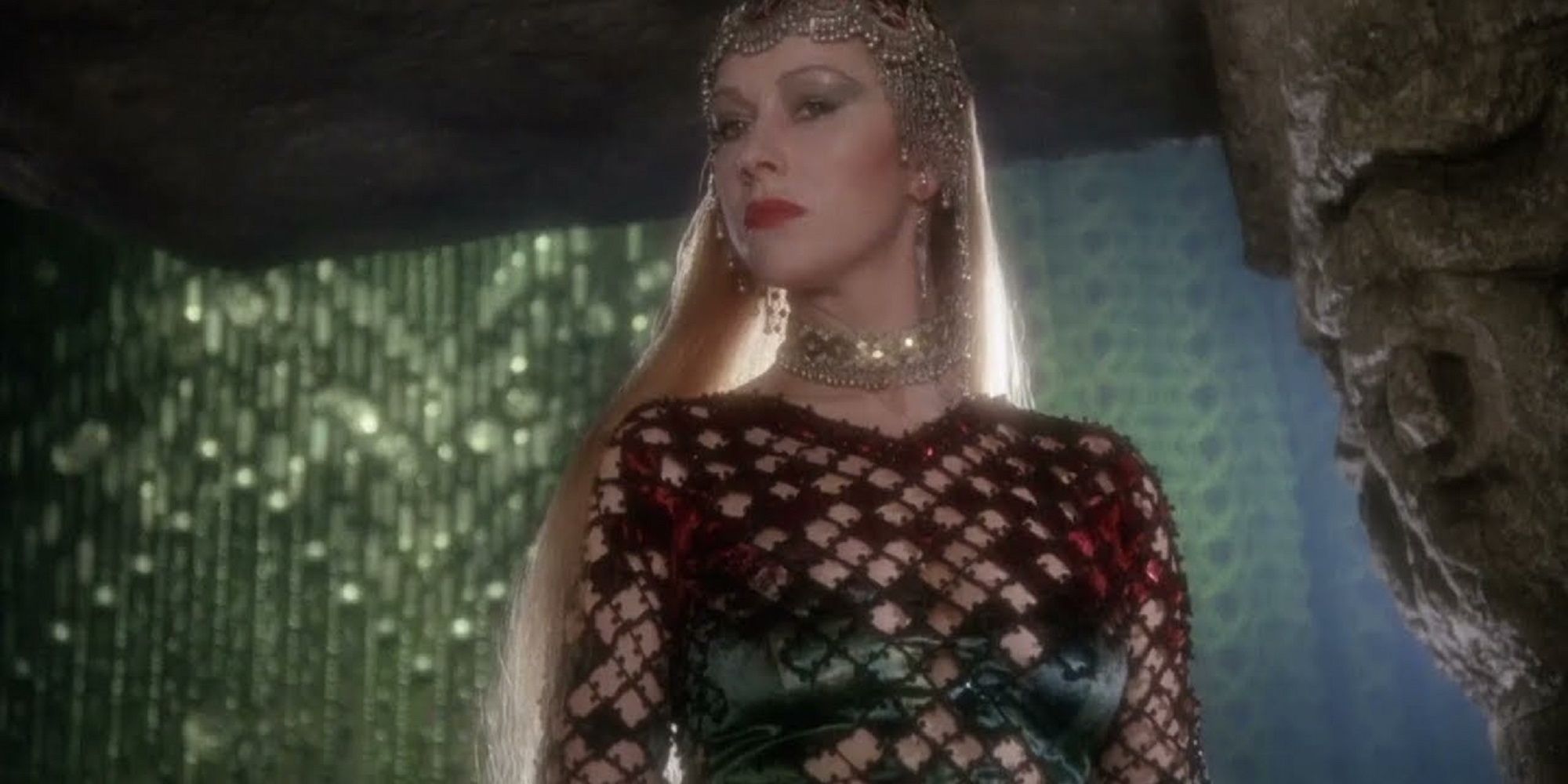 There's an argument to be made that Excalibur is the greatest R-rated fantasy movie of all time, or at least the "most" R-rated of the bunch. It's once again a fantasy movie aimed at adults that tackles the Arthurian legend, though unlike The Green Knight, the focus here is on the life and (violent) times of King Arthur, showing how he rose to the throne and underwent a search for the Holy Grail.
It's the kind of wild movie you'd expect from director John Boorman, whose films were just about always uncompromising and sometimes even controversial (as is the case with Deliverance and particularly with Exorcist II: The Heretic). It's safe to say then that Excalibur might not be to everyone's tastes, but it's a gutsy and out-there film and is worth highlighting for the fact it's also one of the boldest and bloodiest fantasy films in history.
5
'The Shape of Water' (2017)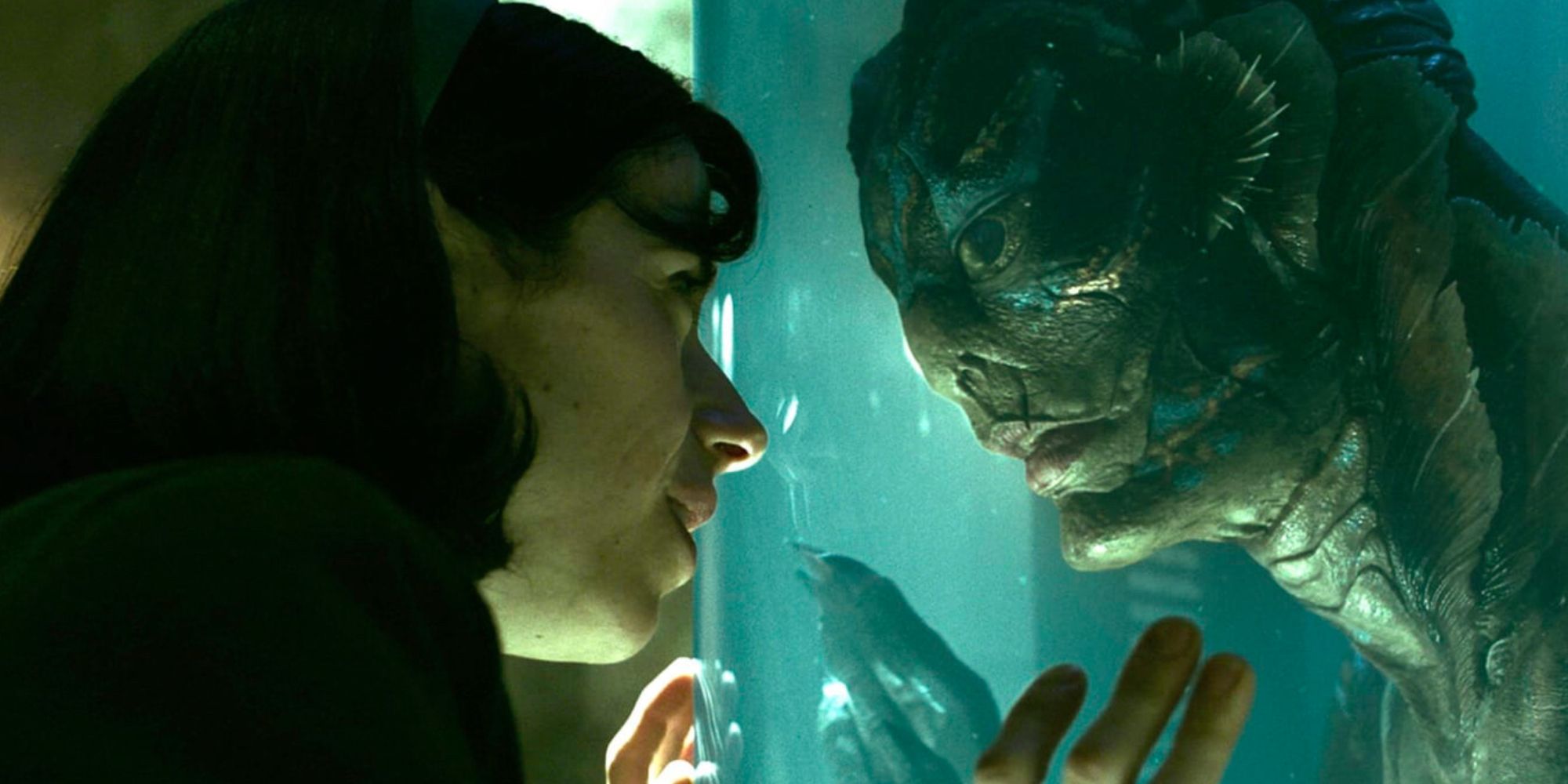 Guillermo del Toro is a director who loves dark and disturbing fantasy as much as he loves gothic horror (he also likes giant robots punching giant monsters in their giant faces). The Shape of Water saw him making another fantasy movie aimed at adults, but one with a slightly sweeter edge than some of his darker and more despairing films. He found a huge amount of success after releasing it, particularly at the Academy Awards.
It's a movie about a janitor who works at a strange scientific lab during the 1960s, and the way her life changes forever when she finds herself drawn to a strange fish-man who's being experimented on there. The Shape of Water's certainly aimed at adults when it comes to its themes, racier scenes, and some of its occasionally grisly violence, but it's undeniably emotional and unique, standing as one of the best fantastical movies in recent memory.
Watch on DirecTV
4
'The Double Life of Véronique' (1991)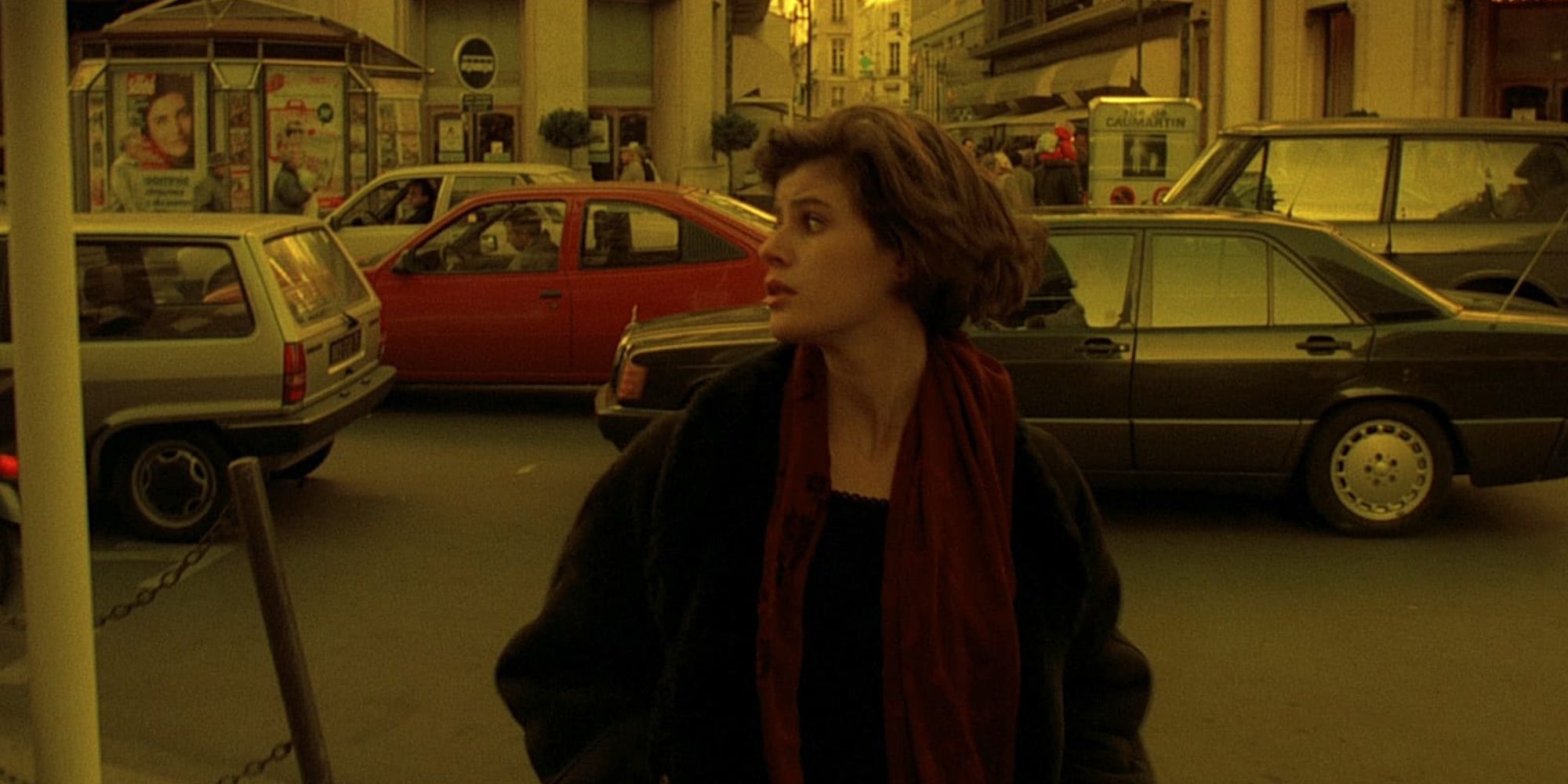 The Double Life of Véronique keeps things mild when it comes to fantastical elements, and is perhaps more focused on being a romantic drama over anything else. Still, the story is presented in a strange and somewhat dreamlike manner, and there is a sense of fantasy at play with its story about doppelgängers; two women who live apart and are not related, but look identical.
It's one of the most celebrated films by Krzysztof Kieślowski, who's perhaps best known for his Three Colors trilogy. The Double Life of Véronique sees him get a little more mystical and otherworldly than usual, though the fact that the film remains centered on everyday, grounded drama ensures it remains emotional and relatable, even when it deals with more mysterious and inexplicable phenomena.
Watch on Criterion Channel
3
'The Lighthouse' (2019)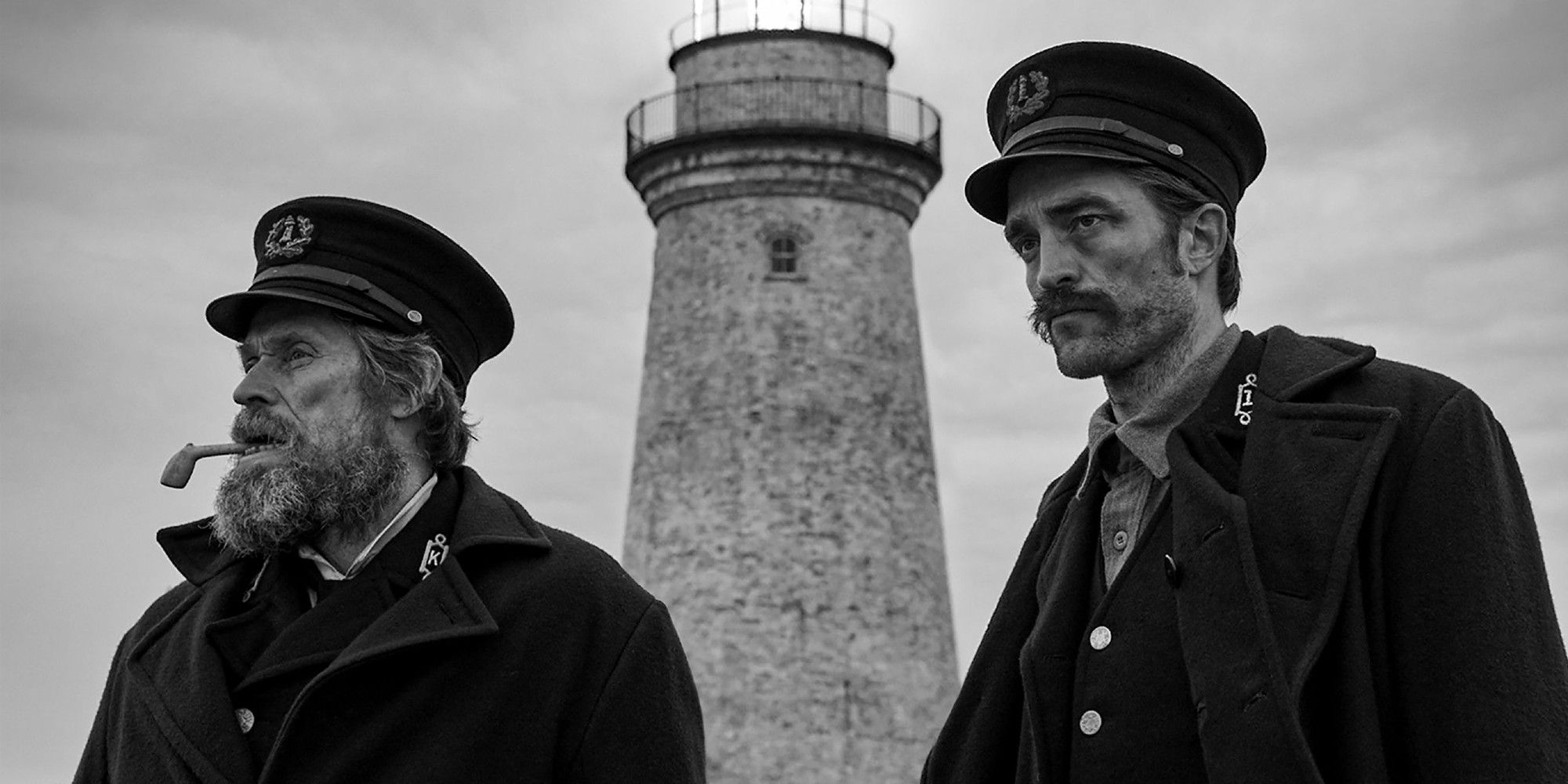 Three years before the release of The Northman, Robert Eggers made The Lighthouse, which counts as both a great R-rated fantasy film and a great R-rated horror movie. It gets more surreal and fantastical as it goes along, with it starting as more of a psychological drama/dark comedy over anything else. Narratively, it centers on two lighthouse keepers who go mad from the isolation that comes with residing on a tiny island with no one else around.
Both Robert Pattinson and Willem Dafoe give career-best performances here, with each being capable of excelling in scenes that can be funny, horrific, intense, and bizarre. The Lighthouse is small in scale but very ambitious in what it aims to do throughout its runtime, and is undoubtedly successful at blending all the genres it tackles. As such, it's quite possible to call it Eggers's best film so far.
Watch on Showtime
2
'Fanny and Alexander' (1982)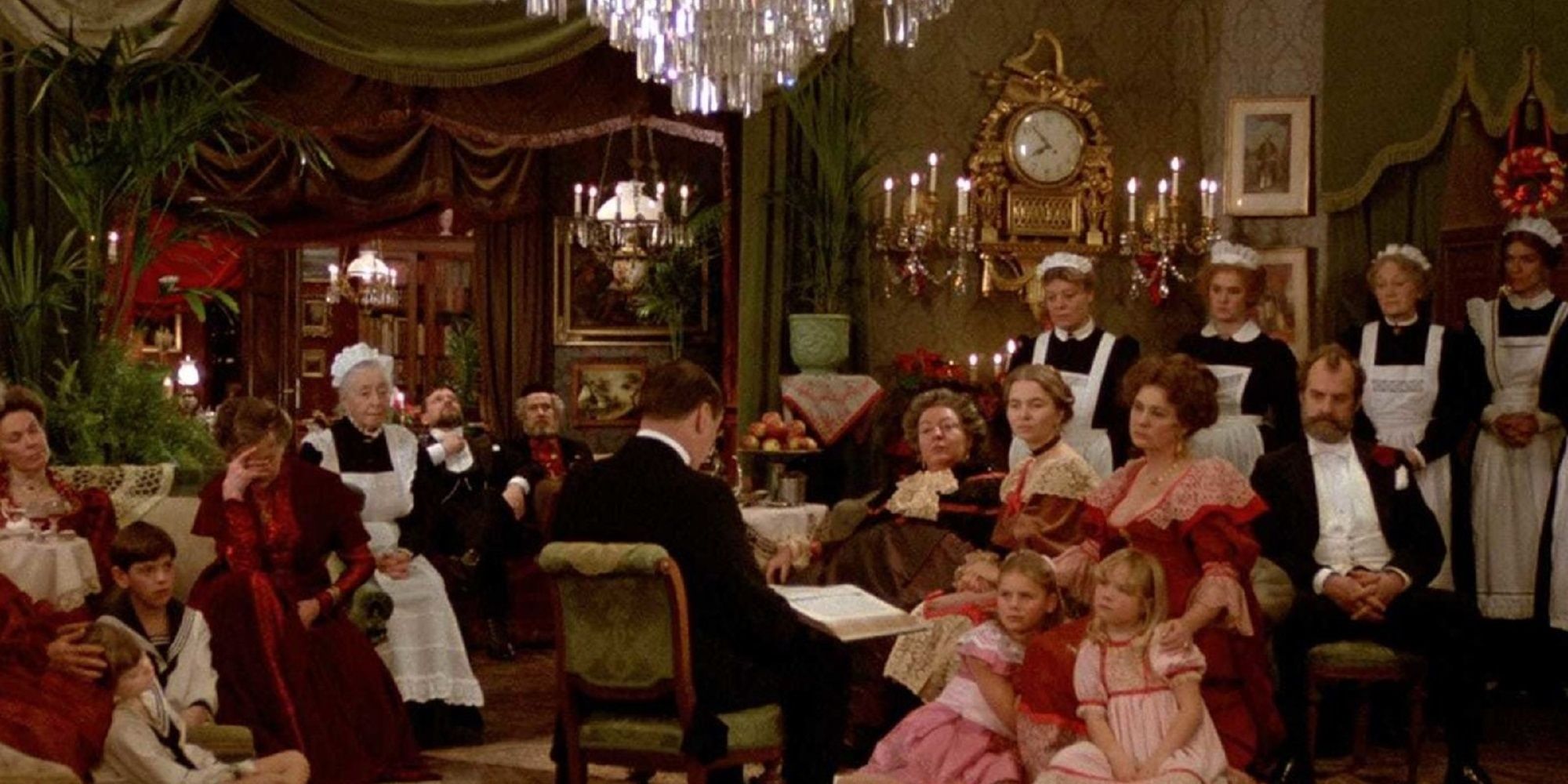 Ingmar Bergman's most famous fantasy film is also what's probably his most famous film full-stop: 1957's The Seventh Seal. However, for present purposes, it can't count here, as it was initially unrated in the U.S. and was later given a TV-PG rating, at least according to IMDb. But the other widely loved Bergman film to delve into fantasy, Fanny and Alexander, was R-rated, so that qualifies here.
It's an ambitious and epic film that easily ranks among the best of the 1980s, telling a story about a large family and the way various lives are forever altered by a sudden tragedy. Things take place from the perspectives of the titular characters, a young boy and his sister, with the former's link to the supernatural world and ghostly figures giving Fanny and Alexander enough fantastical elements to count as both a great family drama and a fascinating low fantasy movie.
Watch on Criterion Channel
1
'Pan's Labyrinth' (2006)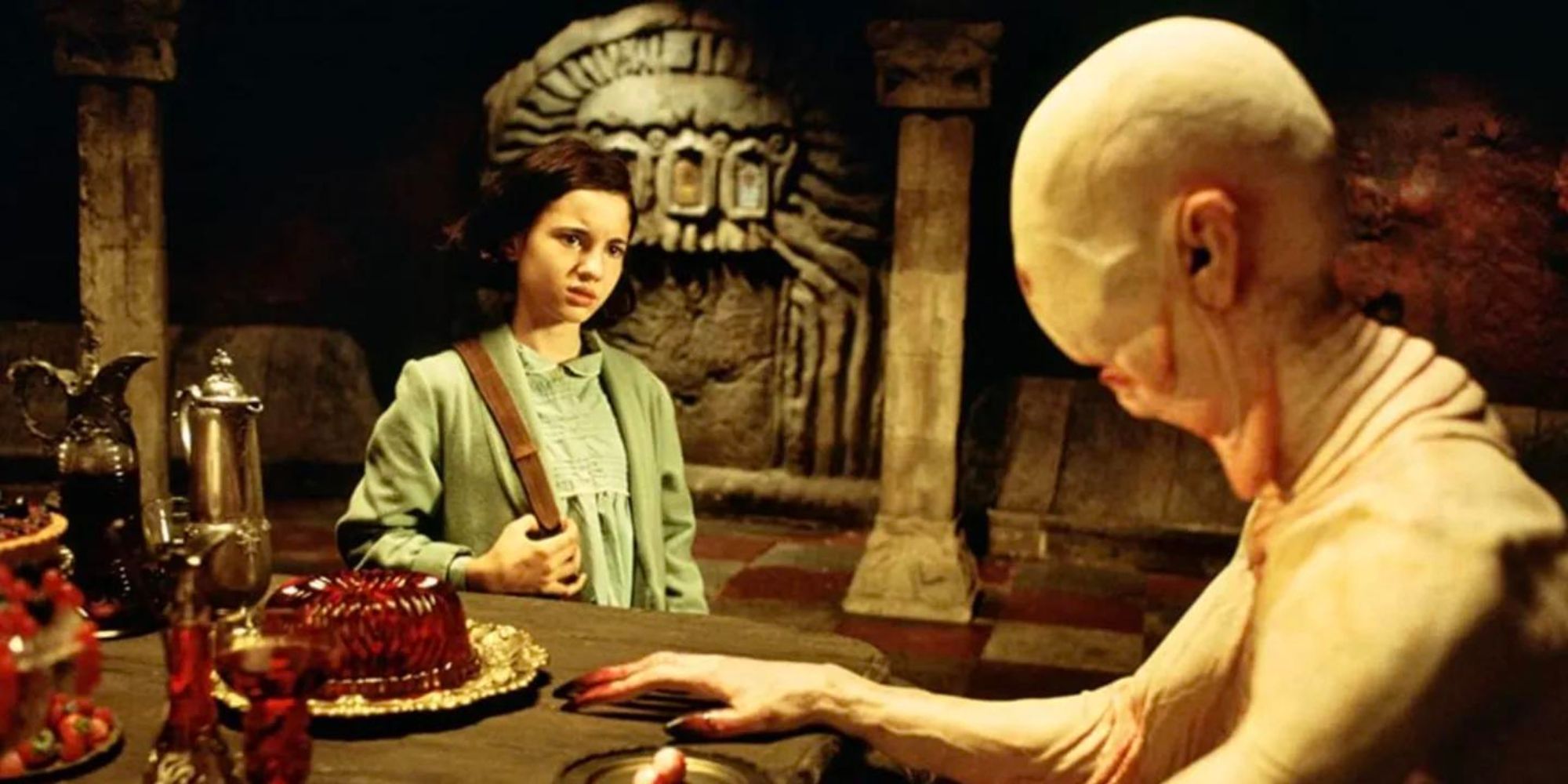 One final dark fantasy movie directed by Guillermo del Toro worth highlighting would have to be Pan's Labyrinth. This takes place in the aftermath of the Spanish Civil War, and sees a young girl retreating into a disturbing fantasy world to escape from her even more fearsome stepfather, the villainous Captain Vidal.
With its twisted creatures, acts of evil in both the fantastical and real world, and bursts of graphic violence, Pan's Labyrinth will probably unsettle and sadden plenty of adult viewers. As such, younger viewers should stay away until they get older, but for those viewers who are already of age, this is about as essential as fantasy movies get. It's a gripping modern fairytale, perhaps the greatest film del Toro's ever made, and arguably the best R-rated fantasy movie of all time, too.
NEXT: The Best R-Rated Movie Musicals, Ranked