Neve Campbell is a Canadian actress who has delivered standout performances in films and television shows that have garnered critical acclaim on Rotten Tomatoes. She gained international recognition in the 1990s through her breakout role as Sidney Prescott in the iconic Scream franchise, solidifying her status as a horror genre icon.
Campbell's career has been marked by her ability to tackle diverse roles, from the heartfelt family drama of Party of Five to intense crime dramas like Panic and political intrigue in House of Cards. Throughout the years, her authentic portrayals and strong on-screen presence have made her a respected figure in the entertainment industry, and her contributions continue to resonate with audiences worldwide.
10
'Wild Things' (1998)
Rotten Tomatoes Score: 64%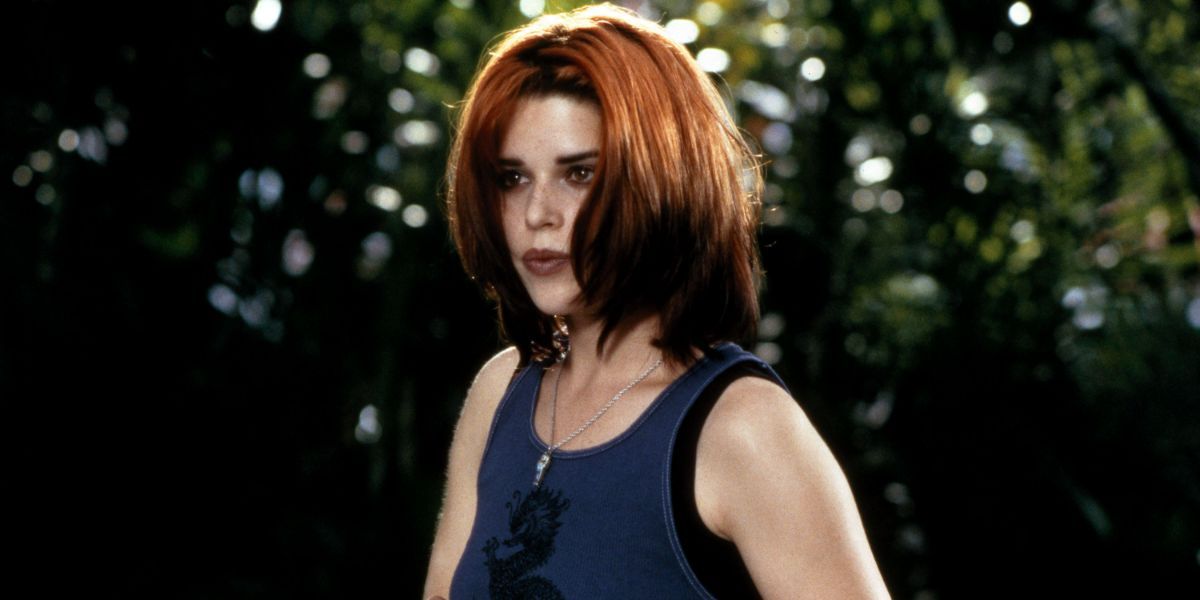 Wild Things is an erotic thriller about a scandalous love triangle in a wealthy Florida town. When high school guidance counselor Sam Lombardo (Matt Dillon) is accused of sexual assault by two students, the seductive Suzie (Neve Campbell) and the wealthy Kelly (Denise Richards), a sordid tale of manipulation, deceit, and double-crossing unfolds. As the plot twists and turns, it becomes clear that nothing and no one are what they seem.
Neve Campbell's portrayal of Suzie is characterized by her enigmatic allure and complex motives, keeping the characters within the story and the audience guessing her true intentions. Wild Things is known for its steamy scenes, intricate plot, and unexpected revelations, making it a provocative and suspenseful thriller.
9
'Castle in the Ground' (2019)
Rotten Tomatoes Score: 67%
Henry (Alex Wolff) is a teenager dealing with the recent death of his terminally ill mother, Rebecca (Neve Campbell). He befriends Ana (Imogen Poots), a young woman living in his apartment building, who introduces him to the world of prescription drug abuse. As Henry becomes entangled in the dangerous drug culture, his life spirals out of control. Castle in the Ground explores themes of addiction, grief, and the impact of the opioid crisis on individuals and communities.
Despite playing a minor role, Campbell's convincing performance as the terminally ill mother of the main character, Henry, is marked by vulnerability as she navigates the challenges of her illness while trying to provide comfort and support to her son. Suffering from a chronic illness, she becomes the center of Henry's world, and her deteriorating health adds a layer to the film's emotional tone.
8
'The Company' (2003)
Rotten Tomatoes Score: 71%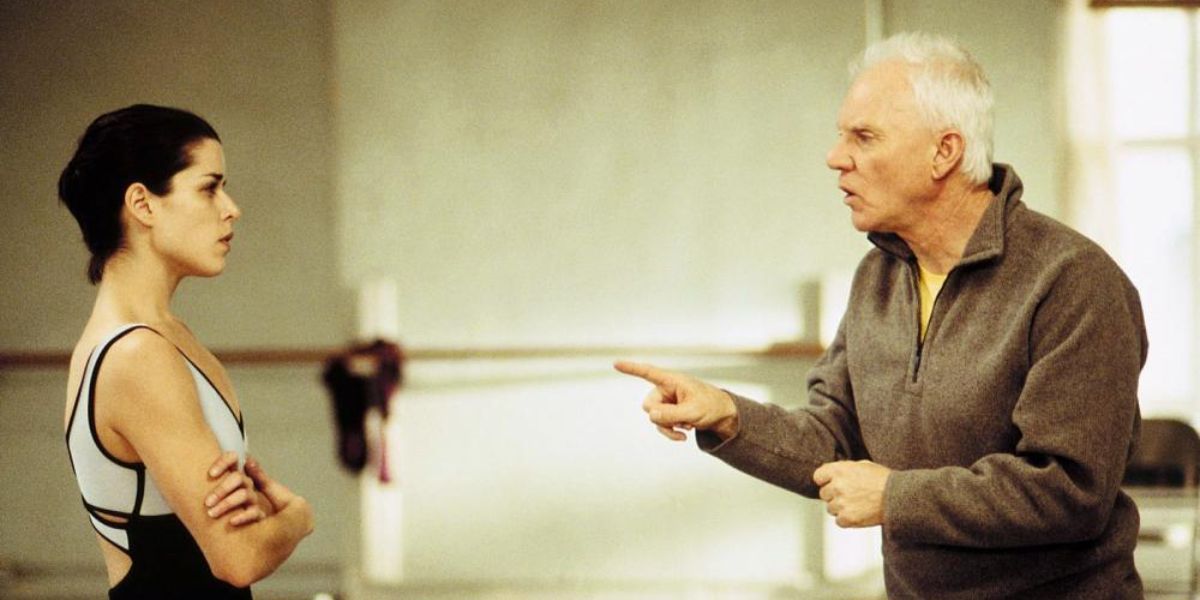 The Company offers a behind-the-scenes look at the world of ballet through the eyes of a young dancer named Loretta "Ry" Ryan (Neve Campbell). As a member of a prestigious Chicago ballet company, Joffrey Ballet, Ry experiences the challenges, sacrifices, and intense competition that come with the art form. The film explores Ry's relationship with her new boyfriend, Josh (James Franco), and the artistic director of Joffrey Ballet, Alberto Antonelli (Malcolm McDowell), who becomes her mentor.
As she navigates the challenges, physical strains, and artistic ambitions of her career, Campbell's character embodies the perseverance and passion required in the world of dance. The Company is a character-driven exploration of the dedication and passion required in the art form of ballet, offering a glimpse into the beauty and discipline of the art.
The Company
Release Date

December 25, 2003

Director

Robert Altman

Cast

Neve Campbell, Malcolm McDowell, James Franco, Barbara E. Robertson, William Dick, Susie Cusack

Rating

PG-13

Runtime

113
7
'Reefer Madness: The Movie Musical' (2005)
Rotten Tomatoes Score: 75%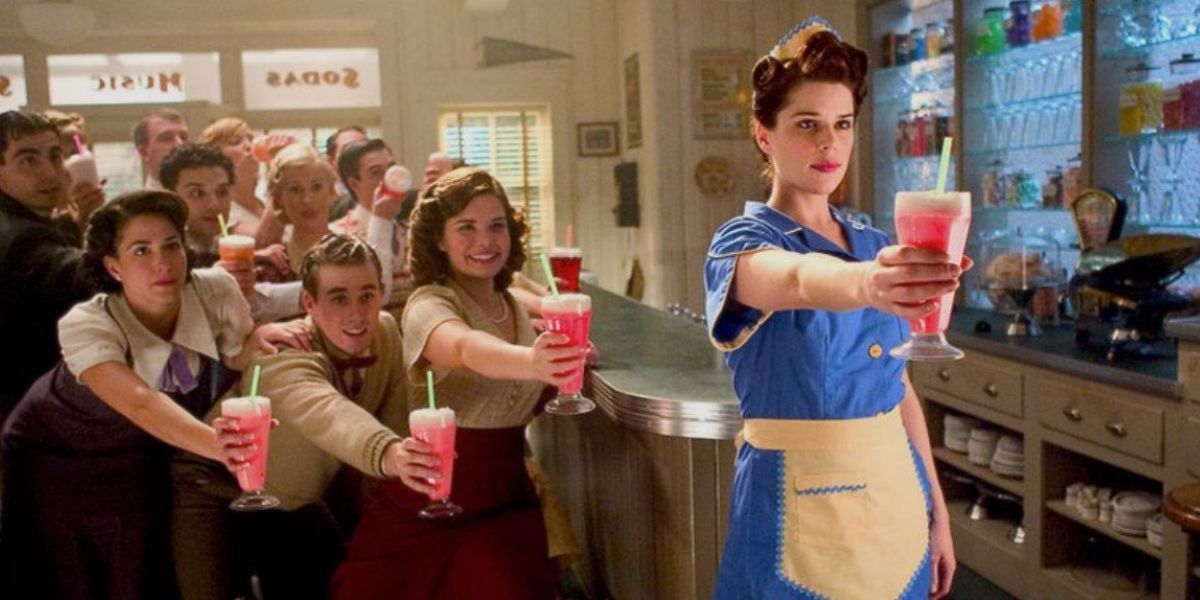 Reefer Madness: The Movie Musical is a satirical musical comedy that parodies the infamous 1936 film Reefer Madness. The story revolves around a wholesome, all-American couple, Jimmy Harper (Christian Campbell) and Mary Lane (Kristen Bell), who fall victim to the perils of marijuana addiction. When they are lured into the world of drugs by a seductive dealer (Neve Campbell), their lives take a dramatic and absurd turn. The film uses humor, catchy musical numbers, and over-the-top exaggeration to offer a tongue-in-cheek commentary on societal fears and hysteria surrounding drug use.
Campbell's role in the movie is Miss Poppy, the owner of Miss Poppy's Five and Dime where teenagers drink milkshakes, dance, and indulge in marijuana. Campbell's charismatic portrayal of Miss Poppy embraces the film's campy tone and helps contribute to its satirical critique of the Christian, anti-drug propaganda of the original Reefer Madness film that ironically turned into a stoner cult classic.
Watch on Tubi
6
'Clouds' (2020)
Rotten Tomatoes Score: 76%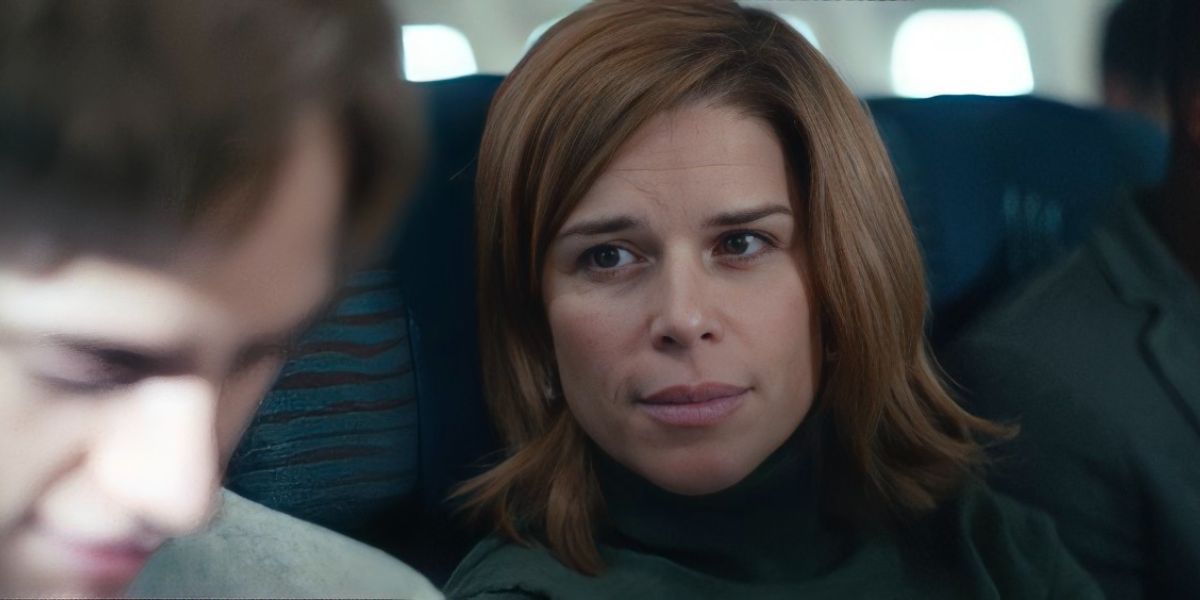 Clouds is a biographical drama film based on the real-life experiences of Zach Sobiech (played by Fin Argus), a teenager diagnosed with a rare form of bone cancer. Facing a limited time left to live, Zach turns to music as a means of coping and self-expression. With the support of his best friend, Sammy Brown (Sabrina Carpenter), and a dedicated teacher, Milton Weaver (Lil Rel Howery), he writes and records songs that touch the hearts of millions, making him an internet sensation.
Campbell plays the role of Laura Sobiech, the mother of the main character, Zach Sobiech. Despite playing a supporting role in the film, her compassionate portrayal as Laura encapsulates a mother's love and determination in the face of her child's terminal illness as he pursues his passion for music. Clouds received generally positive reviews on Rotten Tomatoes, holding a critics' score of 76% and an audience score of 88%. Critics appreciated the heartfelt storytelling and strong performances, which effectively captured the inspirational and touching journey of a young musician facing a terminal illness.
5
'House of Cards' (2013-2018)
Rotten Tomatoes Score: 77%
House of Cards is a political drama television series that follows the ruthless and cunning political maneuvers of Frank Underwood (Kevin Spacey) and his equally ambitious wife, Claire (Robin Wright). Frank, a cunning and power-hungry congressman, seeks to climb the political ladder in Washington, D.C. When passed over for a coveted cabinet position, he sets in motion a series of intricate schemes and manipulations to achieve his goal of becoming President of the United States. Along the way, the Underwoods engage in political deception and betrayal, all while navigating the treacherous world of Washington politics.
LeAnn Harvey (Neve Campbell) is introduced in the fourth season as a seasoned political consultant with extensive knowledge of campaign strategies and maneuvering within the political landscape. She became a key player in the Underwood political machine, particularly in Frank Underwood's bid for re-election and later in his presidency. Over these seasons, her character faces moral dilemmas and becomes increasingly entangled in the complex web of political intrigue, manipulation, and power struggles that define the series.
House of Cards
Release Date

February 1, 2013

Cast

Robin Wright, Michael Kelly, Patricia Clarkson, Derek Cecil, Boris McGiver, Lars Mikkelsen, Campbell Scott, Greg Kinnear

Main Genre

Drama

Seasons

6
Watch on Netflix
4
'The Lincoln Lawyer' (2022-present)
Rotten Tomatoes Score: 79%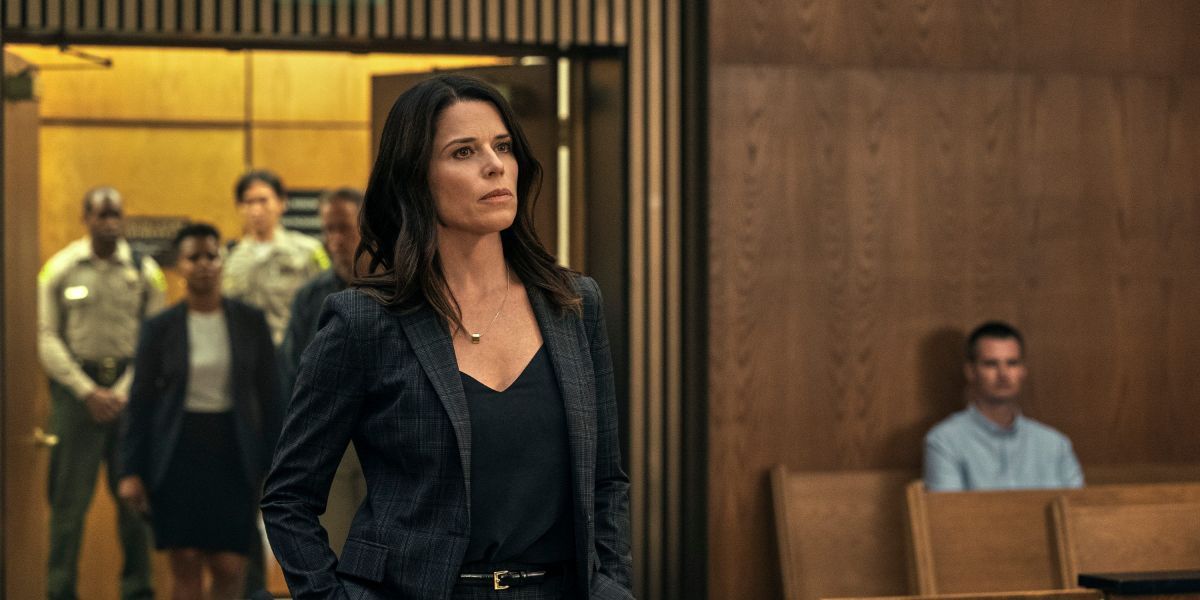 Based on Michael Connelly's popular legal thriller novels, The Lincoln Lawyer focuses on Mickey Haller (Manuel Garcia-Rulfo), a charismatic and unorthodox defense attorney who operates his law practice out of the backseat of his Lincoln Town Car, hence the nickname. Mickey takes on a variety of criminal cases, often representing clients who are morally complex and challenged. As he navigates the legal system in Los Angeles, Mickey must confront his demons and make tough ethical choices.
In the series, Campbell plays the character of Maggie McPherson, a tough and resourceful criminal prosecutor who also happens to be the ex-wife of Mickey Haller. Maggie is a formidable legal adversary dedicated to seeking justice and upholding the law, which puts her in direct conflict with her ex-husband Mickey's defense strategies. The series combines legal drama with character-driven storytelling, exploring the mechanism of the criminal justice system and the complexities of the legal profession. With the proven success of the series and the second season wrapped up, Netflix has recently renewed the series for a third season.
The Lincoln Lawyer
Release Date

May 13, 2022

Cast

Manuel Garcia-Rulfo, Neve Campbell, Becki Newton, Angus Sampson

Rating

TV-MA

Seasons

2
Watch on Netflix
3
'Scream' (1996)
Rotten Tomatoes Score: 81%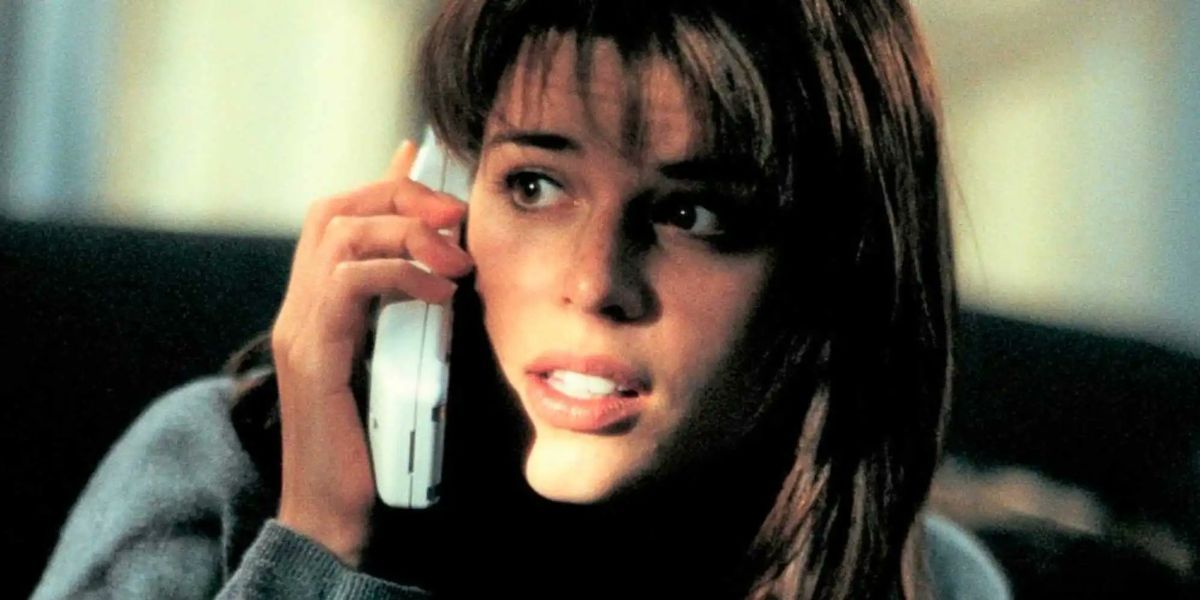 The Scream film franchise revolves around the fictional town of Woodsboro and follows the relentless pursuit of masked killers who target a group of friends, primarily Sidney Prescott (Neve Campbell). Sidney's character is at the heart of the series' exploration of the horror genre's conventions as she navigates the treacherous world of masked killers while confronting her traumatic past. The killers often taunt their victims with phone calls, adopting the Ghostface persona and using horror movie trivia. The franchise is known for its self-awareness, as characters are familiar with the conventions of the horror genre.
The Rotten Tomatoes ratings for the franchise vary by film, with the original Scream (1996) often considered the standout entry, holding an overall score of 81%. The Scream franchise masterfully blends suspense, humor, and meta-commentary, making it a defining and enduring series in the slasher genre, with multiple sequels and a TV adaptation.Scream essentially put Campbell on the map, and cemented her place as an A-list actor.
Scream
Release Date

December 20, 1996

Director

Wes Craven

Cast

Drew Barrymore, Kevin Patrick Walls, David Booth, Carla Hatley, Neve Campbell, Skeet Ulrich

Rating

R

Runtime

111 minutes
Watch on Paramount+
2
'Party of Five' (1994-2000)
Rotten Tomatoes Score: 91%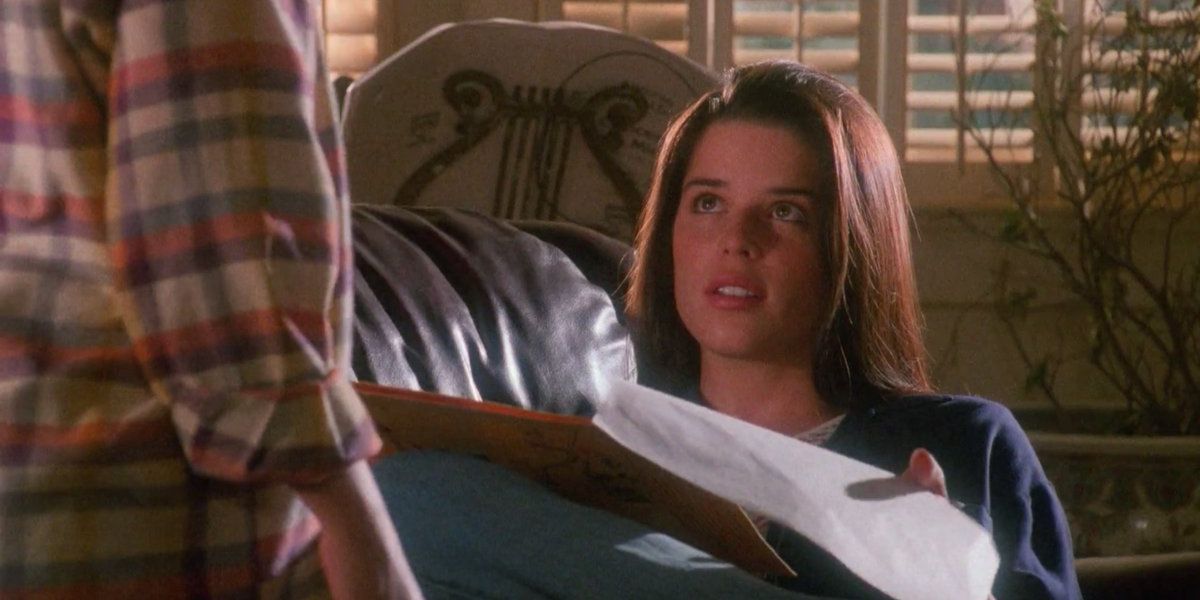 Party of Five is a drama series that revolves around the lives of the five Salinger siblings, Bailey (Scott Wolf), Charlie (Matthew Fox), Julia (Neve Campbell), Claudia (Lacey Chabert), and one-year-old baby Owen (played by several actors), who are orphaned after losing their parents to a car accident. With no adults to rely on, they must learn to fend for themselves, navigate the challenges of adolescence, and raise their youngest sibling, Owen. Party of Five is a heartfelt portrayal of the bonds that unite a family in the face of hardship and the trials of growing up.
Campbell's character, Julia Salinger, is the second-oldest sibling who takes on a nurturing role, often serving as a source of support and guidance for her younger brothers and sisters. She is a determined and responsible young woman who must balance her dreams and aspirations with the newfound responsibilities of caring for her family. An audience score of 91% on Rotten Tomatoes marks Party of Five as one of Campbell's most memorable and beloved performances of her career.
Party of Five
Release Date

September 12, 1994

Cast

Matthew Fox, Neve Campbell, Lacey Chabert, Scott Wolf, Jennifer Love Hewitt, Jeremy London, Jennifer Aspen, Scott Grimes

Seasons

6
Stream on The CW
1
'Panic' (2000)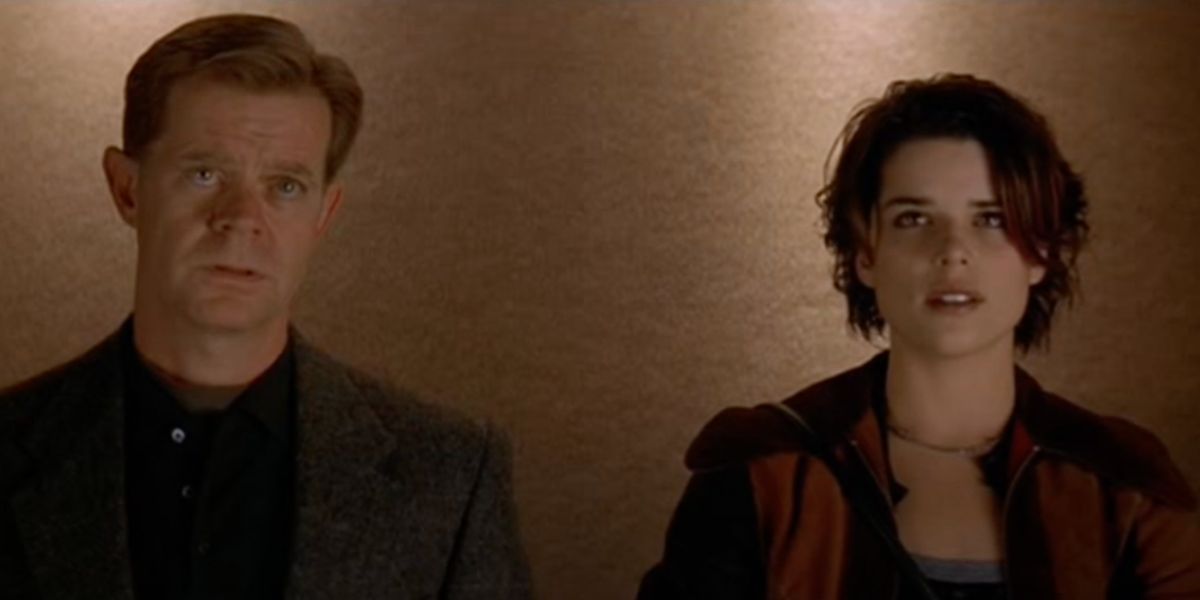 Rotten Tomatoes Score: 91%
Alex (William H. Macy) is a middle-aged, emotionally troubled hitman who decides to quit his deadly profession. His decision sparks a midlife crisis, and he seeks the help of a therapist, Dr. Parks (John Ritter), to confront his past and make sense of his life choices. As Alex grapples with his inner demons and faces the consequences of his career change, the film explores themes of mortality, redemption, and the complexities of the human psyche.
Campbell plays the role of Sarah Cassidy, a 23-year-old woman with whom Alex starts an affair. She becomes the center of the film's emotional tension in the midst of Alex's midlife crisis. Panic received an impressive 91% rating on Rotten Tomatoes,with many critics praising its well-written characters and cast.
Watch on Amazon Prime Video
KEEP READING:'Scream VI' Filmmakers Explain How the Story Changed When They Found Out Neve Campbell Wasn't Returning